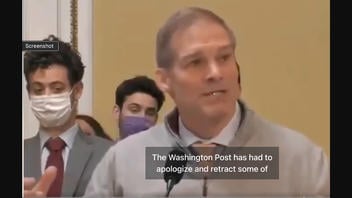 Did Rep. Jim Jordan play a video downloaded from Hunter Biden's laptop that incriminated House Intelligence Committee Chairman Adam Schiff? No, that's not true: The video with this claim shows Jordan criticizing Schiff over matters that have nothing to do with Hunter Biden or the contents of a computer hard drive that media reports have linked to him.
The claim appeared in a Facebook post on October 10, 2022. It read:
NEW! Jim Jordan Plays Surprising Video Obtained From Hunter's Laptop Exposing Adam Schiff
This is what the post looked like on Facebook at the time of this fact check's writing: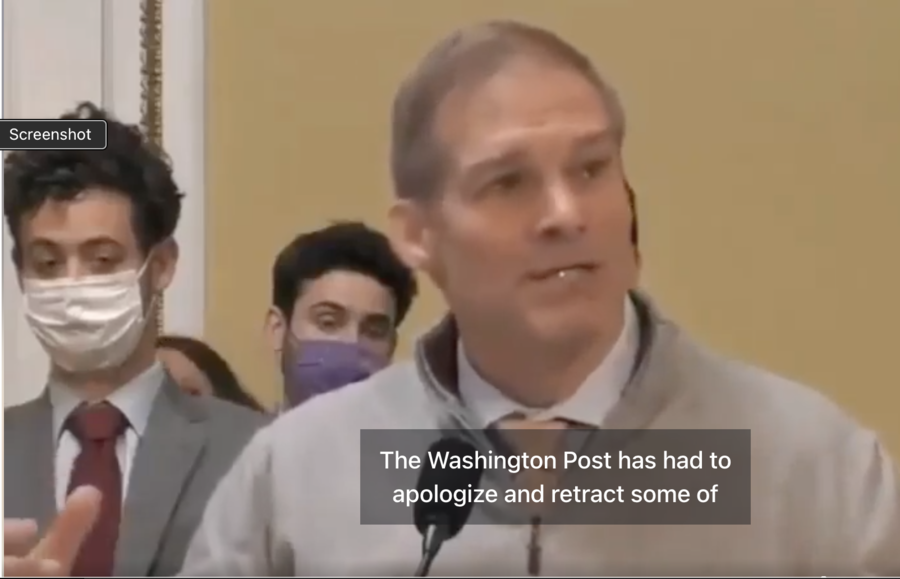 (Source: Facebook screenshot taken on Wed Oct 12 13:23:22 2022 UTC)
The first segment of the video shows Jordan, an Ohio Republican, testifying at a hearing held by the House Rules Committee on December 8, 2021. Committee members were debating the Protecting Our Democracy Act, which Schiff was sponsoring in an effort to "protect our democracy by preventing abuses of presidential power, restoring checks and balances and accountability and transparency in government, and defending elections against foreign interference," according to the bill's text.
The full video of the hearing, available on the Rules Committee's website, reveals at 46:09 that Jordan was reacting to a comment by U.S. Rep. Michael Burgess, who accused Schiff of leading a "reckless and partisan witch hunt" in his investigations into possible foreign interference in the 2016 elections on behalf of former President Donald Trump.
Jordan responded that Schiff had promised
more proof that there was collusion between President Trump and Russia, and it was just all false ... this wasn't just any member of Congress making that statement, this wasn't just any chairman making that statement, this was the chairman of the Intel Committee -- the committee that gets additional information than the rest of us get -- going on television and saying something that was not true. That's the concern.
Jordan played no video and did not mention Hunter Biden.
The second segment of the Facebook video, which begins at 6:13, is taken from a speech Jordan delivered on the House floor on December 14, 2021. He was defending former Trump Chief of Staff Mark Meadows before lawmakers found Meadows in contempt of Congress for his refusal to testify before the committee investigating the January 6, 2021 insurrection at the U.S. Capitol.
Again, Jordan did not mention Hunter Biden or a laptop.
The final segment of the Facebook video, which begins at 11:41, shows a video commentary that Rep. Marjorie Taylor Greene of Georgia posted on Twitter on March 9, 2022. Greene slams the House Rules Committee for what she calls its "corrupt" handling of the Consolidated Appropriations Act of 2022, a $1.5 trillion spending bill.

No video, no laptop, no Hunter Biden.
This is not the first time Lead Stories has reported on political clickbait headlines in social media posts. Similar fact checks can be found here, here and here.