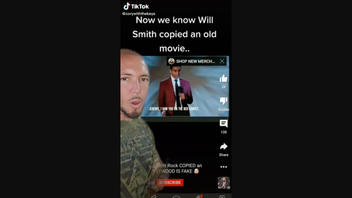 Does a video accurately describe the conflict between two renowned actors at the 2022 Academy Awards as a fake, a re-enactment of an old movie scene? No, that's not true: The video in this post was published online two months after Will Smith hit Chris Rock at the 94th Academy Awards.
The video appeared in an Instagram post on October 28, 2022. The in-video text stated that Smith was copying an old movie when he slapped Rock at the Oscars. The caption read:
Everything is fake
This is what the post looked like at the time of writing: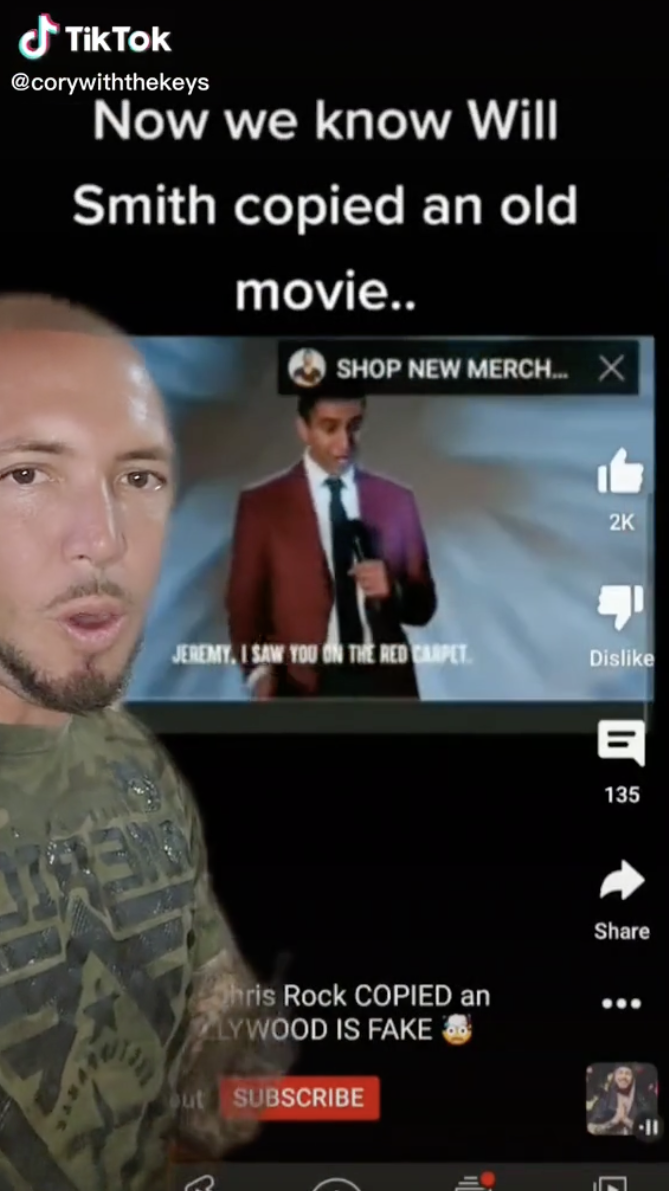 (Source: Instagram screenshot taken on Fri Oct 28 17:04:49 2022 UTC)
A Google News search using the keywords "Will Smith," "Oscars" and "Chris Rock" produced ample coverage. A video published on YouTube by Guardian News on March 27, 2022, shows the actual confrontation.
A video published on Facebook on May 18, 2022, titled, "Movie Star SLAPS HOST At AWARD SHOW, What Happens Is Shocking," is a re-enactment of the conflict at the Academy Awards. It's the same video shown in the Instagram post. It was published on the verified Facebook page of Dhar Mann. Details on Mann's about page state that he is a motivational speaker and content creator who makes videos meant to inspire. The professional category listed in the bio of Mann's Twitter account is "Entertainment & Recreation."
There is no record of this sketch online before May 2022, nearly two months after the Academy Awards incident occurred.
Other Lead Stories fact checks about the dispute between Smith and Rock during the Academy Awards show can be found here.