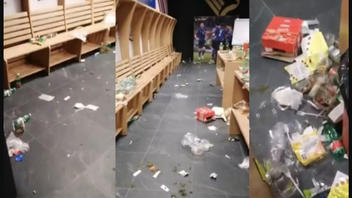 Did Japan's soccer team trash a dressing room at the FIFA World Cup in Qatar after losing its November 27, 2022, match to Costa Rica? No, that's not true: These photos are still frames from a video filmed in a dressing room in Stadio Renzo Barbera in Palermo, Italy, a day after the Italian team lost a match to North Macedonia on March 24, 2022. This video was made public, and several outlets reported on the mess the Italian team purportedly left behind.
Later, at a press conference before a match with Turkey, the Italian team captain, Leonardo Bonucci, expressed remorse for how his team had left the room and promised to be more careful in future. The team's chief of communications said they had apologized but added that some of the things found in the changing room did not belong to them.
The post was published on Facebook by Football Memes on November 27, 2022. It was captioned:
Japan's dressing room after Costa Rica match.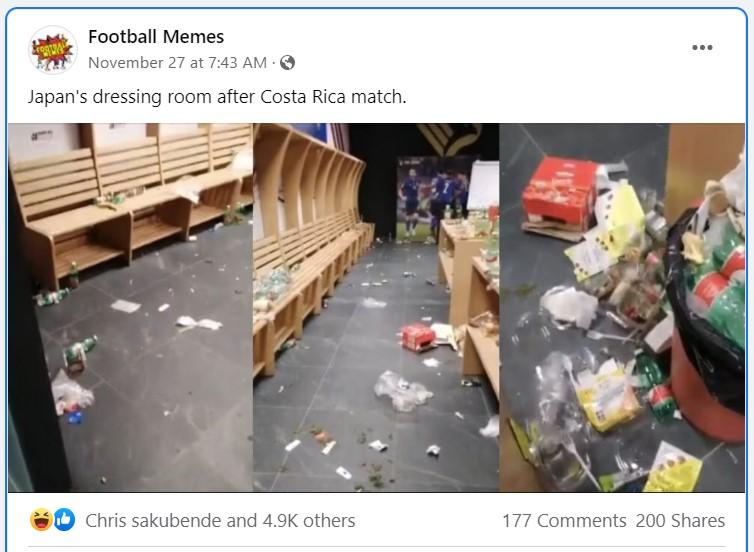 (Source: Football Memes screenshot taken on Tue Nov 29 at 14:15:00 2022 UTC)

But this changing room mess had nothing to do with Japan or the 2022 FIFA World Cup in Qatar. A reverse image search for these images shows that they have been online since March 26, 2022.

That day, the Italian sports news site Corriere dello Sport.it published an article about the garbage left behind after the Italian team's March 24, 2022 loss to North Macedonia. The translation of the title, "Italia, gli spogliatoi della vergogna," reads, "Italy, the locker room of shame." Included in the article was a video showing the changing room area and still frames (below) pulled from the video.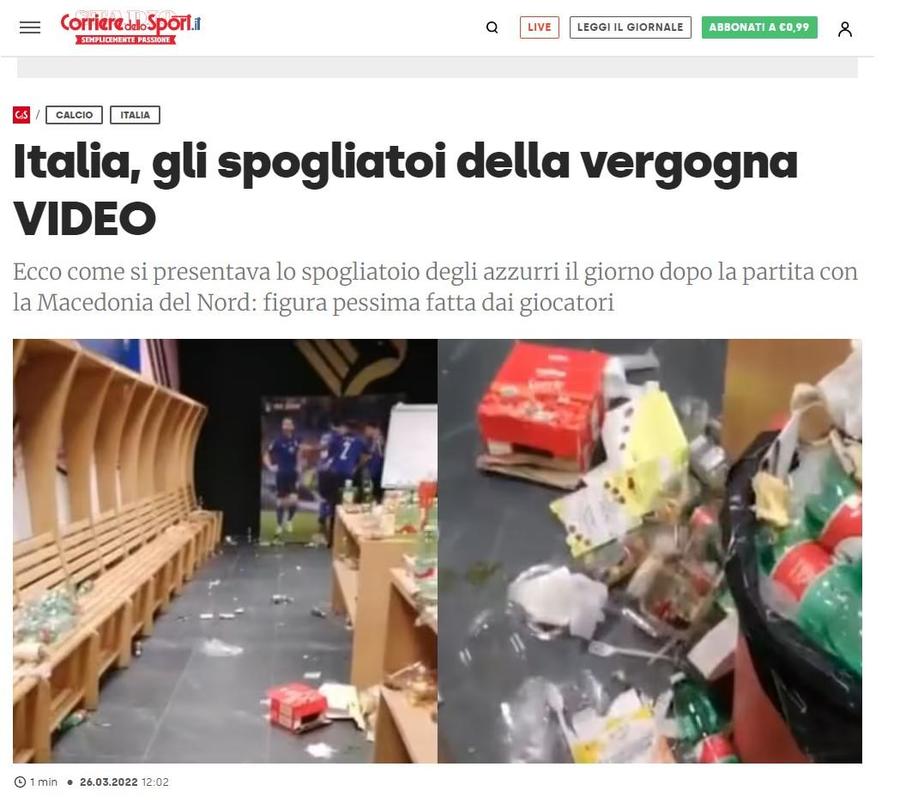 (Source: Corriere dello Sport.it screenshot taken on Tue Nov 29 22:09:04 2022 UTC)
Several days after that article's publication, the sports website reported on March 28, 2022 that the Italian team captain, Bonucci, had apologized for the state in which the team had left the changing room.

At a press conference before a match with Turkey, Bonucci said, according to a translation of Corriere dello Sport's coverage:
We apologize for how we left the dressing room at the Palermo stadium. For sure, next time we will be more careful. We were experiencing a moment of great disappointment and we didn't pay attention to these details, which, however, make a difference.