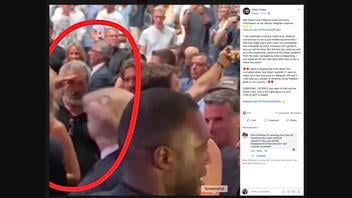 Did Mel Gibson say he wants to "expose the truth about the corrupted elites" on his official Telegram account? No, that's not true: "It's fake," Gibson's representative told Lead Stories about a purported quote from the actor. Gibson does not have a Telegram account, the representative said.
The claim appeared on Facebook on December 13, 2022. It opened:
Mel Gibson just released some shocking information on his official Telegram channel:
This is what the post looked like on Facebook at the time of writing: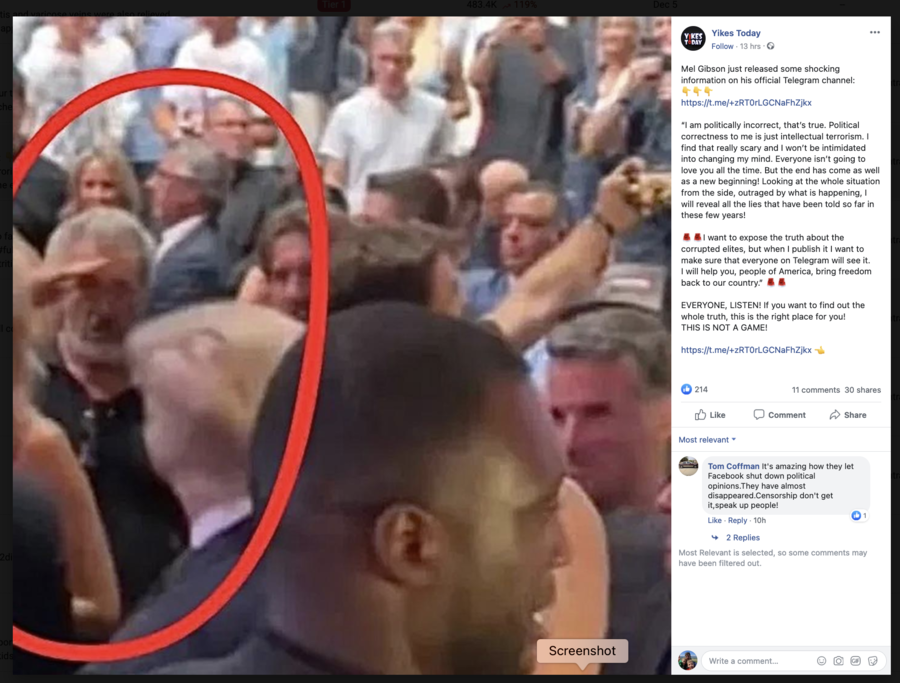 (Source: Facebook screenshot taken on Thu Dec 15 19:21:05 2022 UTC)
The post included a link to a Telegram account that did appear to be real. The caption that purported to be a quote from Gibson read:
I am politically incorrect, that's true. Political correctness to me is just intellectual terrorism. I find that really scary and I won't be intimidated into changing my mind. Everyone isn't going to love you all the time. But the end has come as well as a new beginning! Looking at the whole situation from the side, outraged by what is happening, I will reveal all the lies that have been told so far in these few years!

🚨🚨I want to expose the truth about the corrupted elites, but when I publish it I want to make sure that everyone on Telegram will see it.

I will help you, people of America, bring freedom back to our country.🚨🚨

EVERYONE, LISTEN! If you want to find out the whole truth, this is the right place for you!
THIS IS NOT A GAME!
"It's fake," Alan Nierob, Gibson's representative, told Lead Stories via email on December 15, 2022. "He doesn't have a Telegram page or account."
Part of the purported quote, dealing with political correctness, was falsely attributed to Gibson in 2019, as a post on Press Progress reported then.
The photograph is a still image taken from a video posted on TikTok by ESPN reporter @Omar on July 10, 2021. Five seconds into the eight-second video a man resembling Gibson is seen appearing to salute former President Donald Trump at a UFC fight in Las Vegas.
The picture in the Facebook post with the red circle around Gibson appears to have been first published on the website Snopes.com in a story that confirmed Gibson and Trump were at the sporting event, and it appeared that Gibson did salute Trump.
Lead Stories previously debunked the claim that Gibson said Hollywood is controlled by "parasites" who are involved in child sacrifice and pedophilia.