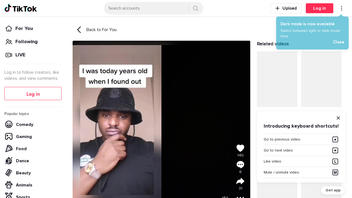 Do root canals cause cancer? No, that's not true: An endodontics resident told Lead Stories that root canals do not cause cancer. The American Association of Endodontists says that the 2019 documentary that made this claim is guilty of spreading misinformation.
The claim appeared on TikTok (archived here) on December 6, 2022, with the caption "#duet with @mrbetyoudidntknow #fyp." The video opened:
I was today years old when I found out ... What if I could tell you that 98% of women that have breast cancer have a root canal tooth on the same side as their offending breast cancer.
This is what the post looked like at the time of the writing of this fact check: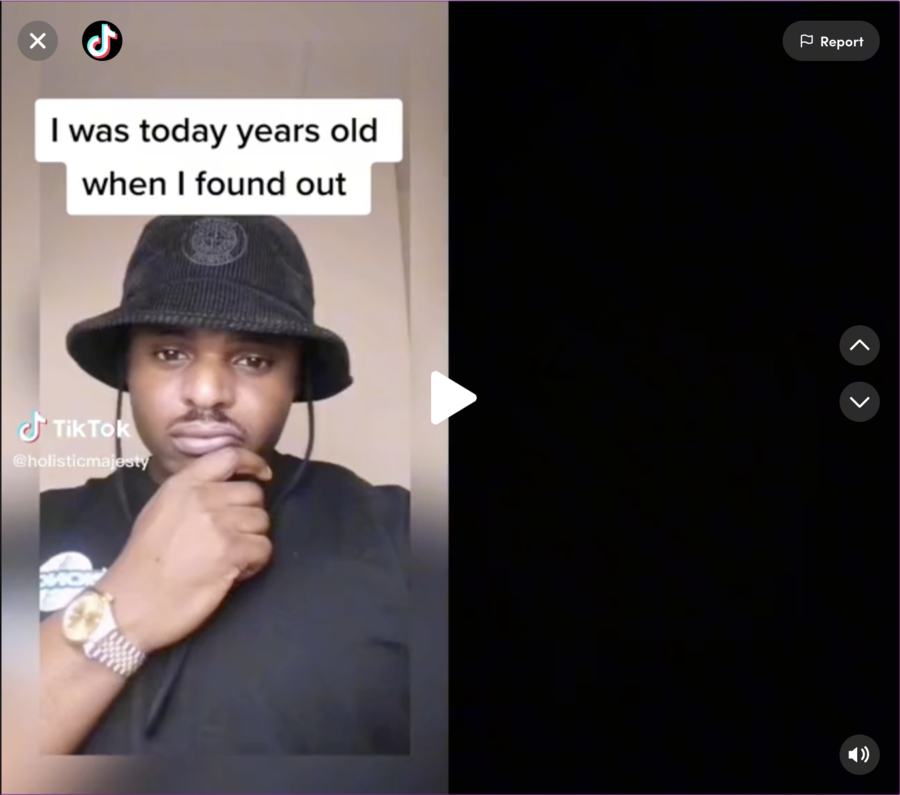 (Source: TikTok screenshot taken on Wed Dec 7 17:14:13 2022 UTC)
On-screen text read, "The link between Root Canals and chronic illness." Four individuals, two of whom are identified as doctors, said in the video that root canals cause diseases. The TikTok video does not cite the source of the footage.
The video's claim and footage comes from the 2019 documentary "Root Cause." IMDB describes the film as a "documentary featuring opinions from doctors and dentists from around the world on the health effects of the root canal procedure." The film was once available on Netflix, but was removed in 2019 for having "significant misinformation that is not supported by scientific evidence."
A root canal treatment is a procedure "designed to eliminate bacteria from the infected root canal of a tooth, prevent reinfection and save the natural tooth," according to the American Association of Endodontists (AAE). An endodontic treatment is another name for a root canal. An endodontist is a dentist who specializes in tooth pain, root canal treatments, and other procedures relating to the interior of teeth.
An AAE overview for patients about root canals called "Root Canal Safety Talking Points" states:
There is no valid, scientific evidence linking root canal-treated teeth and disease elsewhere in the body ... There is no causality between root canals and cancer; just because a person has experienced both doesn't mean a cause-and-effect relationship exists.
The AAE's talking points also mention a 2013 study from the Journal of the American Medical Association that found that a patient's risk of cancer doesn't change after having a root canal treatment. The study also found that patients who had multiple endodontic treatments had a 45 percent reduced risk of cancer.
A 2019 statement released by the AAE in response to the movie "Root Cause" stated that the people in the movie were spreading misinformation and that there was no harm associated with receiving a root canal treatment:
Currently, about 25 million new endodontic treatments, including root canals, are performed each year, safely and effectively, with none of the side effects referenced in this movie.
In response to an inquiry from Lead Stories, Dr. Petar Georgiev, DDS, an endodontics resident at the University of Nebraska Medical Center, denied that evidence links root canals to cancer. In a December 8, 2022, email, he wrote:

To address your question more directly there is no evidence that root canals treat or cause cancer or any other systemic disease and there is a long history of misinformation on this topic.


The idea that root canals cause chronic diseases dates from the early 20th century, Georgiev noted. The proponent of this theory, Dr. William Hunter, coined the term "focal infection theory," which Georgiev described as "vague" from the start.
A 2020 study from the International Journal of Molecular Sciences reported that bacteria residing in root canals can induce cell proliferation, or an increase in numbers, and alter the mechanical properties of gingival and certain cancer cells (lung cancer, breast cancer, ovarian cancer).

However, Georgiev said in another December 8, 2022, email that, while this information is valuable, it cannot be used in a clinical practice:
Studies like the one you sent are basic research that provide valuable information about how the fundamental machinery of cells works as well as raise important questions about disease and medicine. However, a study like this cannot inform our understanding of clinical practice. This study used a model of cancer cells and killed bacteria incubated together to monitor for growth. This is so far removed from the human body that this research cannot not be interpreted as containing any meaningful evidence as to what really happens in humans or animals.
Additional Lead Stories fact checks of claims about teeth can be found here, here and here.