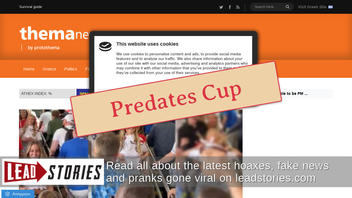 Does this video show a woman exposing her breasts at the 2022 World Cup in Qatar, for which she was arrested? No, that is not true: the video began circulating on social media more than a year before the World Cup and appears to have been recorded in July of 2021.
The statement appeared on numerous websites, including this November 21, 2022 post on ThemaNews (archived here), under the headline "English female fan flashes her breasts in Doha"
This is how it appeared on the website at the time this was written: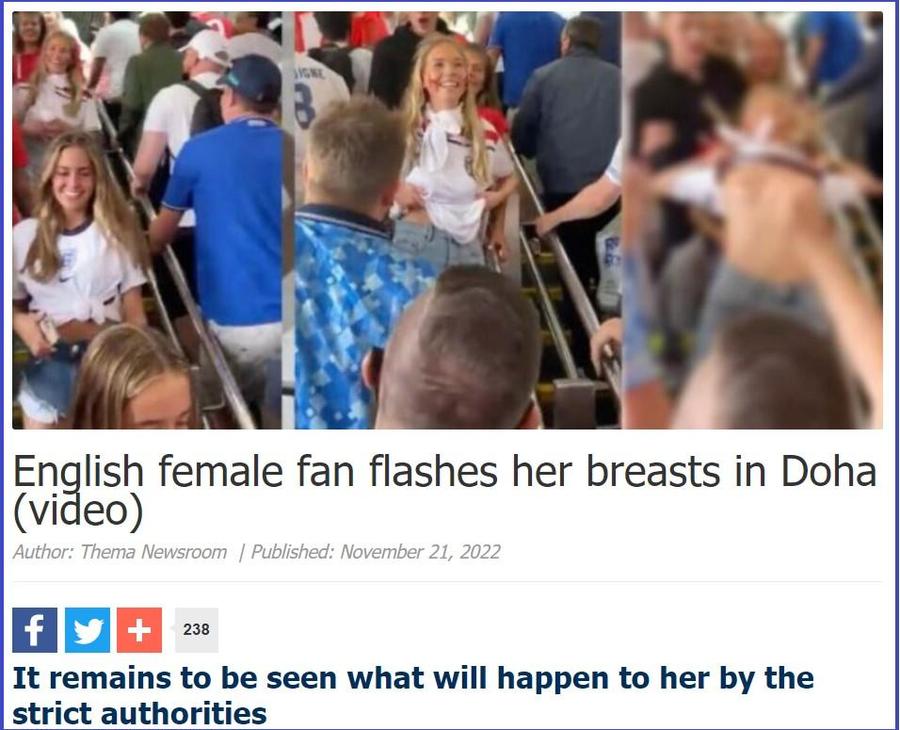 (Source: ThemaNews.com screenshot Taken Mon Dec 6 01:19:00 2022 UTC)
The video of the woman corresponds to images from a porn website. It said the video was published on July 11, 2021, long before the World Cup in Qatar.
A Google search turned up no news on reliable news sites about a fan being arrested for showing her breasts.
On November 29, 2022, Lead Stories searched Google News, in English and Spanish, using the phrase "A woman detained in Qatar for showing her breasts" and found no reports from reliable media outlets. In Google News, this phrase did not bring up any stories about the video in Spanish or English.