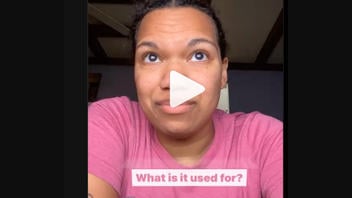 Are aborted fetal cells added to artificial flavors in food products? No, that's not true: The false claim mis-states the use of HEK 293 cells in taste research by the Senomyx company, which was purchased by Firmenich, a Swiss flavor and fragrance company, in 2018. "Neither Firmenich products nor Senomyx products have ever contained any human cell or material," Firmenich Taste & Beyond Global Communications Director Avril Pendergast-Fischer told Lead Stories. A U.S. Food and Drug Administration (FDA) spokesperson said fetal tissue is not approved as safe or legal for consumption, in an emailed statement to Lead Stories.
The claim appeared in a post and video on Instagram on January 22, 2023. In the video, the narrator speaks partially in rhyming verse to deliver her message:
Aborted babies in your food. Many shake their head but it's true.
This is what the post looked like on Instagram at the time of writing: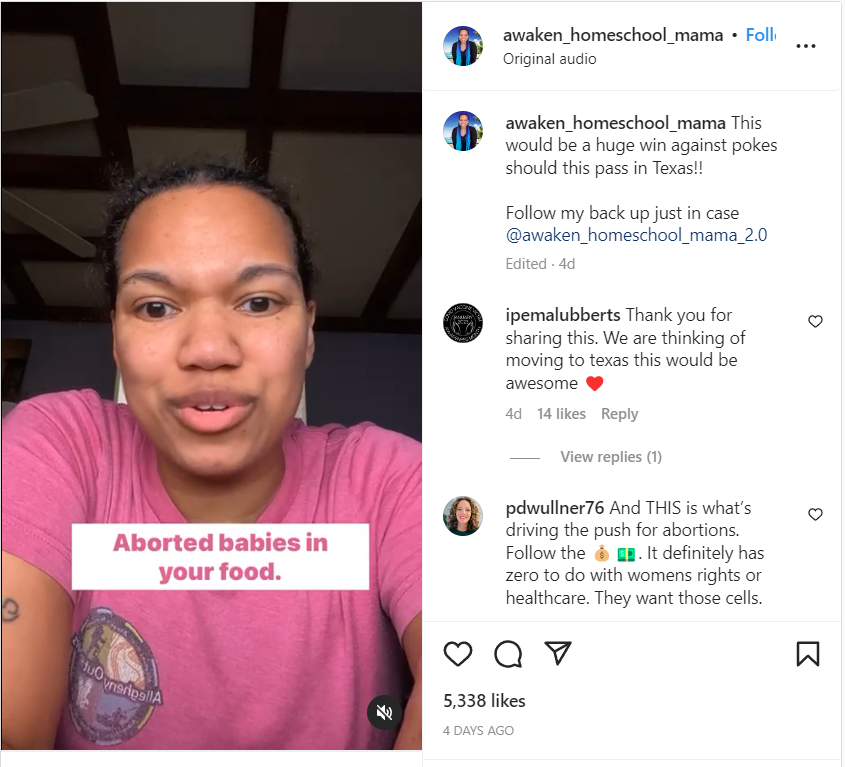 (Source: Instagram screenshot taken on Fri Jan 27 17:20:29 2023 UTC)
The narrator correctly states the role of HEK 293 cells, but does not correct her initial claim that aborted fetuses are fed to consumers:
The HEK 293 is a kidney line cell that's from aborted babies. What is it used for? Developing artificial flavors.

Texas now has a bill in place.

To label when such things take place.

Many say that there's no need for it. But we know the truth.
Texas bill
The legislation mentioned in the video is Texas Senate Bill 314, filed by Republican state Sen. Bob Hall, which would require labeling for food products that contain fetal tissue. No such food exists. Furthermore, the FDA does not allow the sale of foods containing human tissue. In a January 27, 2023, email to Lead Stories, an FDA spokesperson said:
There are no conditions under which the FDA would consider human fetal tissue to be safe or legal for human or animal consumption.
HEK 293
HEK 293 is a laboratory-grown cell line that has been used for decades in a wide variety of research. In 1973, Canadian researcher Frank Graham cultured cells from human embryonic kidneys (HEK) to generate an immortalized cell line by introducing DNA from an adenovirus to create a new cell line. In food labs, cultures of human cells like HEK 293 copies are for instance used in the testing and measurement of sweet and bitter flavors. The HEK cells aren't added to food. The tested flavorants are.
The recycled claim that the cells are added to foods has been circulating, in one form or another, on social media since at least 2012 and was previously debunked by Lead Stories in November 2019 and August 2022.