Did President Joe Biden propose a ban on gas stoves? No, that's not true: He is against the idea of a future ban on gas stoves, a White House spokesperson has said. A Consumer Product Safety commissioner said gas stoves posed a "hidden hazard," but clarified that he meant regulations would only apply to future products.
The claim appeared on Facebook on January 11, 2023. It opened:
63% of Americans live paycheck to paycheck.

Joe Biden: Let's ban gas stoves.
Here is what the post looked like at the time of writing: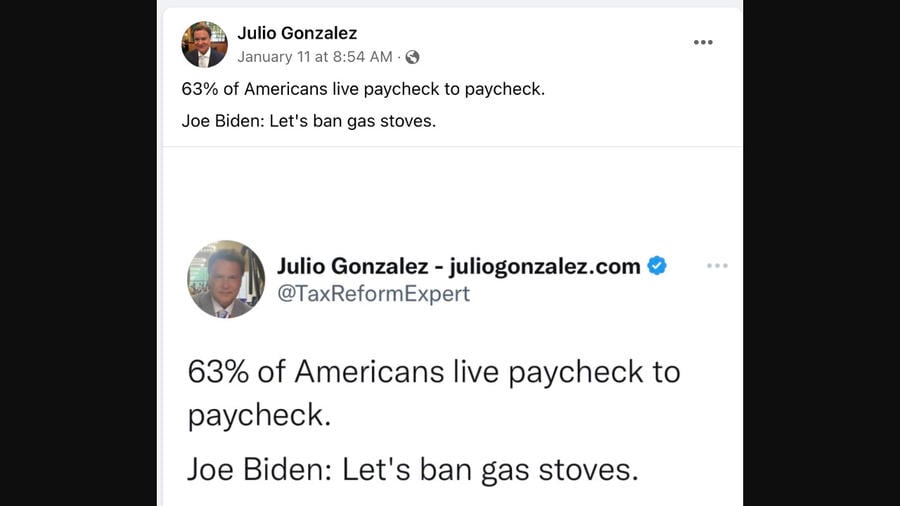 (Source: Facebook screenshot taken on Tues Jan 17 23:35.50 UTC 2023)
The comment about gas stoves was not made by Biden but by Richard Trumka Jr., a Consumer Product Safety commissioner, in an interview with Bloomberg on January 9, 2023 (archived here). The article said:
A federal agency says a ban on gas stoves is on the table amid rising concern about harmful indoor air pollutants emitted by the appliances.
The US Consumer Product Safety Commission plans to take action to address the pollution, which can cause health and respiratory problems.
'This is a hidden hazard,' Richard Trumka Jr., an agency commissioner, said in an interview. 'Any option is on the table. Products that can't be made safe can be banned.'
On January 9, 2023, the same day the article was released, Trumka Jr. tweeted a clarification, writing: "Thank you for your interest! To be clear, CPSC isn't coming for anyone's gas stoves. Regulations apply to new products. For Americans who CHOOSE to switch from gas to electric, there is support available - Congress passed the Inflation Reduction Act which includes a $840 rebate."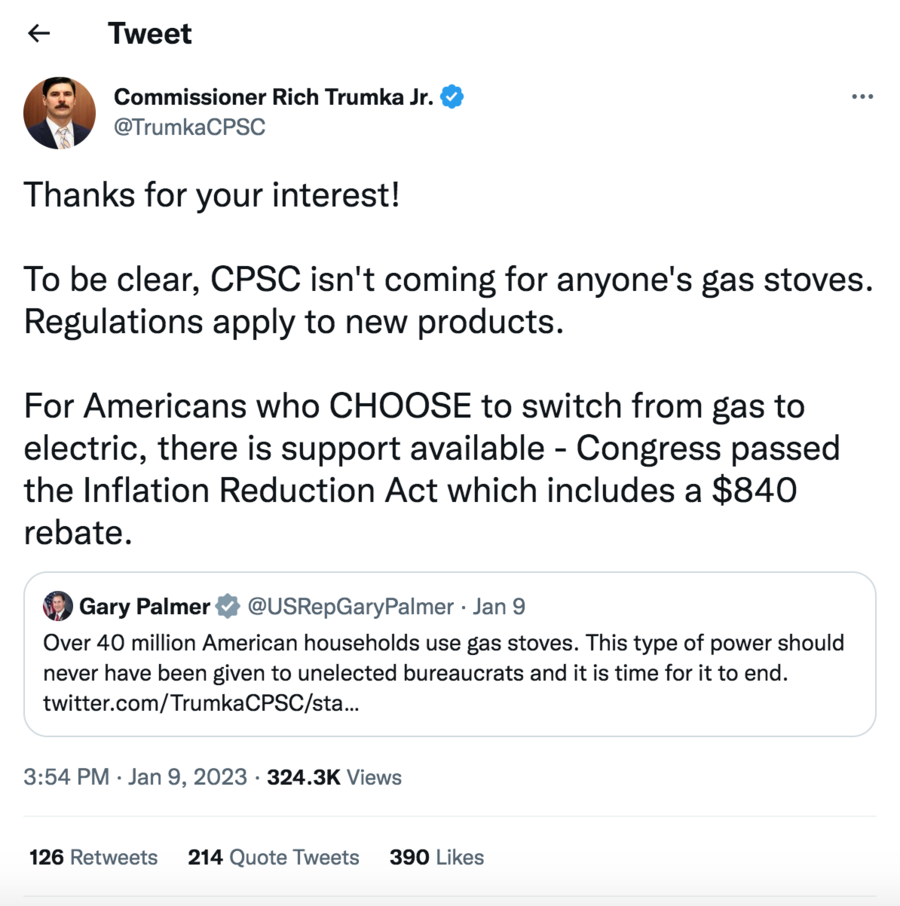 (Source: Twitter screenshot taken on Tues Jan 17 17:35:55 UTC 2023)
The Consumer Product Safety Commission is an independent government agency, as their website states:
CPSC is an independent federal regulatory agency formed in 1972 with a mission to protect the public against unreasonable risks of injury or death from consumer products through education, safety standards activities, regulation, and enforcement. We are a small agency with a large mission, and we work to ensure the safety of consumers every day.
On Jan 11, 2023, White House spokesperson Karine Jean-Pierre said at the daily press briefing that the president does not supporting banning gas stoves: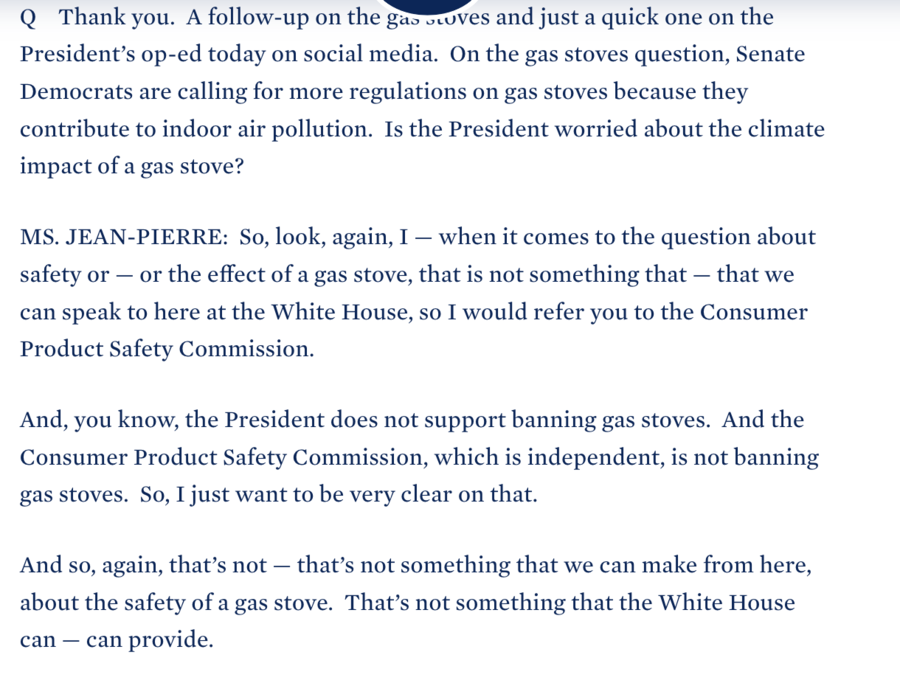 (Source: White House website screenshot taken on Tues Jan 17 17:50.12 UTC 2023)