STORY UPDATED: check for updates below.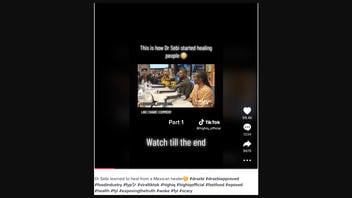 Are proteins not real, and thus not an essential part of the human diet? No, that's not true: Humans need to consume protein regularly to survive, whether through the consumption of plants, animal products or protein supplements, a dietician told Lead Stories. Nearly every part of the human body -- from hair and nails to bones, organs and muscle -- is made up of a combination of different proteins.
The claim originated in a video on TikTok on December 28, 2022, that featured a speaker who stated:
... there's no such thing as protein. There's no such thing as that.
Below is how the post appeared at the time of this fact check's publication: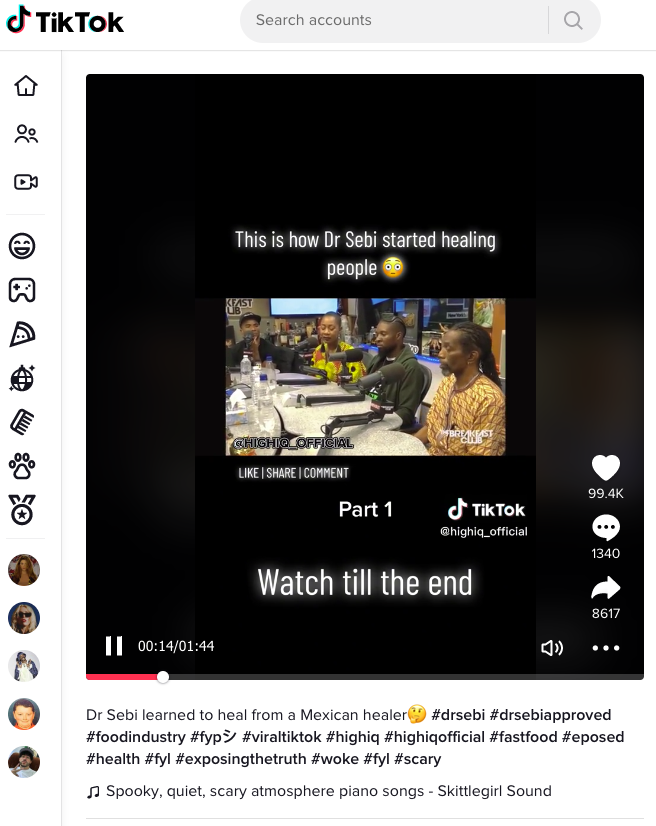 (Source: TikTok screenshot taken Fri Jan. 20 22:47:54 2022 UTC)
Melissa Prest, a Chicago-based registered dietician nutritionist and spokesperson for the Academy of Nutrition and Dietetics, confirmed that proteins are real and an essential part of the human diet.
"We have three macronutrients in our diet: protein, carbohydrates, and fats. Protein is made from amino acids, which carry out a variety of processes in our body such as building and maintaining muscles, as precursors for producing hormones, and acting as neurotransmitters," Prest wrote in an email sent on January 23, 2023.
In an email to Lead Stories received on January 26, 2023, the Food and Drug Administration (FDA) echoed Prest, adding that "protein is real and that it is an essential part of the human diet" that serves as "the major structural component of all cells in the body."
The nearly two-minute video posted to TikTok is an excerpt from the podcast talk show "The Breakfast Club," which was originally published to YouTube on August 9, 2019. The segment featured a 40-minute interview with the family of Alfredo Bowman, a self-taught herbalist who died in 2016. Better known as "Dr. Sebi," Bowman claimed throughout his career -- without evidence -- that "disease is a symptom of the accumulation of mucus and excess acid in the body." This, he argued, could be remedied by "natural plant-based approaches for health management and disease prevention."
His website sells products, not reviewed by the FDA, that echo this claim. At the 6:08 mark in "The Breakfast Club" video, Sebi's son, identified as Alfredo Darrington Bowman Jr., falsely stated that "... there's no such thing as protein."
Proteins "are critical to most of the work done by cells and are required for the structure, function and regulation of the body's tissues and organs," writes the National Human Genome Research Institute.
Other Lead Stories articles about "Dr. Sebi" can be found here.
2023-01-27T00:04:08Z

2023-01-27T00:04:08Z

Adds quote from the FDA.