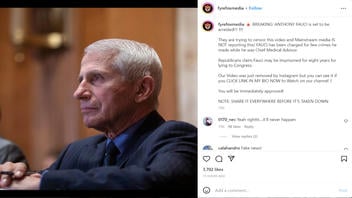 Is Dr. Anthony Fauci, former director of the National Institute of Allergy and Infectious Diseases and former chief medical advisor to President Joe Biden, facing imminent arrest for lying to Congress? No, that's not true: The allegation is part of a followbait or clickbait scheme.
In a typical bait-and-switch move, the poster of this claim promises social media users a tantalizing video about Fauci but delivers no such thing. Instead, the provided link leads to a landing page for FyreFox Media, a company that appears to be politically aligned with ex-President Donald Trump.
The claim appeared in a post on Instagram published on March 16, 2023. It opened:
🚨 BREAKING: ANTHONY FAUCI is set to be arrested!!! ‼️‼️

They are trying to censor this video and Mainstream media IS NOT reporting this! FAUCI has been charged for few crimes he made while he was Chief Medical Advisor.

Republicans claim Fauci may be imprisoned for eight years for lying to Congress.

Our Video was just removed by Instagram but you can see it if you CLICK LINK IN MY BIO NOW to Watch on our channel !!

You will be immediately approved!

NOTE: SHARE IT EVERYWHERE BEFORE IT'S TAKEN DOWN
This is what the post looked like on Instagram at the time of the writing of this fact check: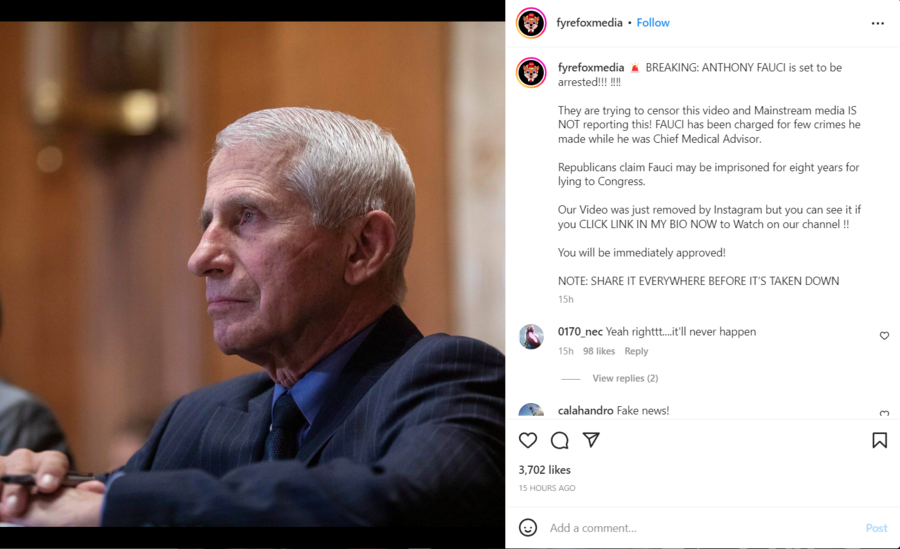 (Source: Instagram screenshot taken on Fri Mar 17 14:57:26 2023 UTC)
Lead Stories did not find any credible information about plans to arrest Fauci or that Republicans were saying he could go to prison for eight years for allegedly lying to Congress.
The social media post also offers no evidence for its claim of Fauci's imminent arrest but, instead, directs readers to click on a link in the bio section of the account that takes them to a Linktree page for FyreFox Media. A screenshot of the page appears below: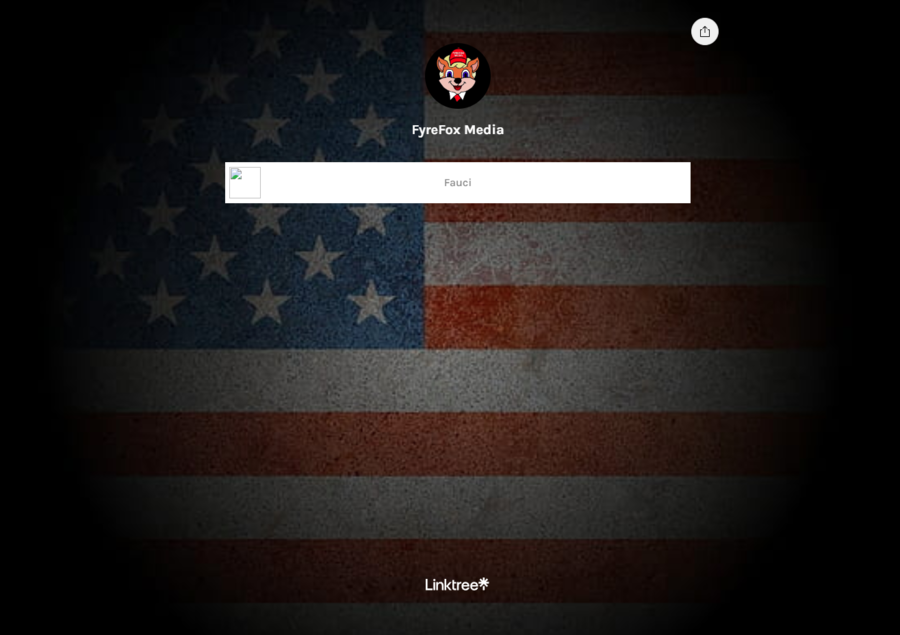 (Source: Instagram screenshot taken on Fri Mar 17 15:38:47 2023 UTC)
Readers who click on the white "Fauci" button are then taken to a Telegram channel called "Trump Explicit," which says:
PRIVATE CHANNEL
Only for REAL TRUMP SUPPORTERS.
Confidental TOP SECRET cases exposed.
TRUMP IS OUR PRESIDENT.
Lead Stories also found two other Instagram accounts (here and here) with the exact same wording, which directed readers through the same steps and, ultimately, to the same Telegram account.
This all indicates that the posts were designed to recruit users for the Telegram channel. A similar followbait tactic was examined by Lead Stories here and here.