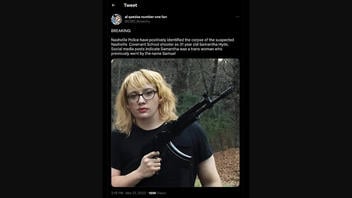 Was "Samantha Hyde" positively identified as the suspected shooter in the Nashville Covenant School shooting? No, that's not true: According to local police, it was Audrey Elizabeth Hale. Posts on social media were based on a long-running internet prank that a comedian named Sam Hyde, or some derivation of his name, is named as the suspected gunman by internet trolls in the aftermath of a shooting. This hoax has resurfaced many times since it began in 2015.
The claim appeared in a tweet (archived here) published on March 27, 2023. It said:
BREAKING:

Nashville Police have positively identified the corpse of the suspected Nashville Covenant School shooter as 31 year old Samantha Hyde. Social media posts indicate Samantha was a trans woman who previously went by the name Samuel
This is what the tweet looked like at the time of writing: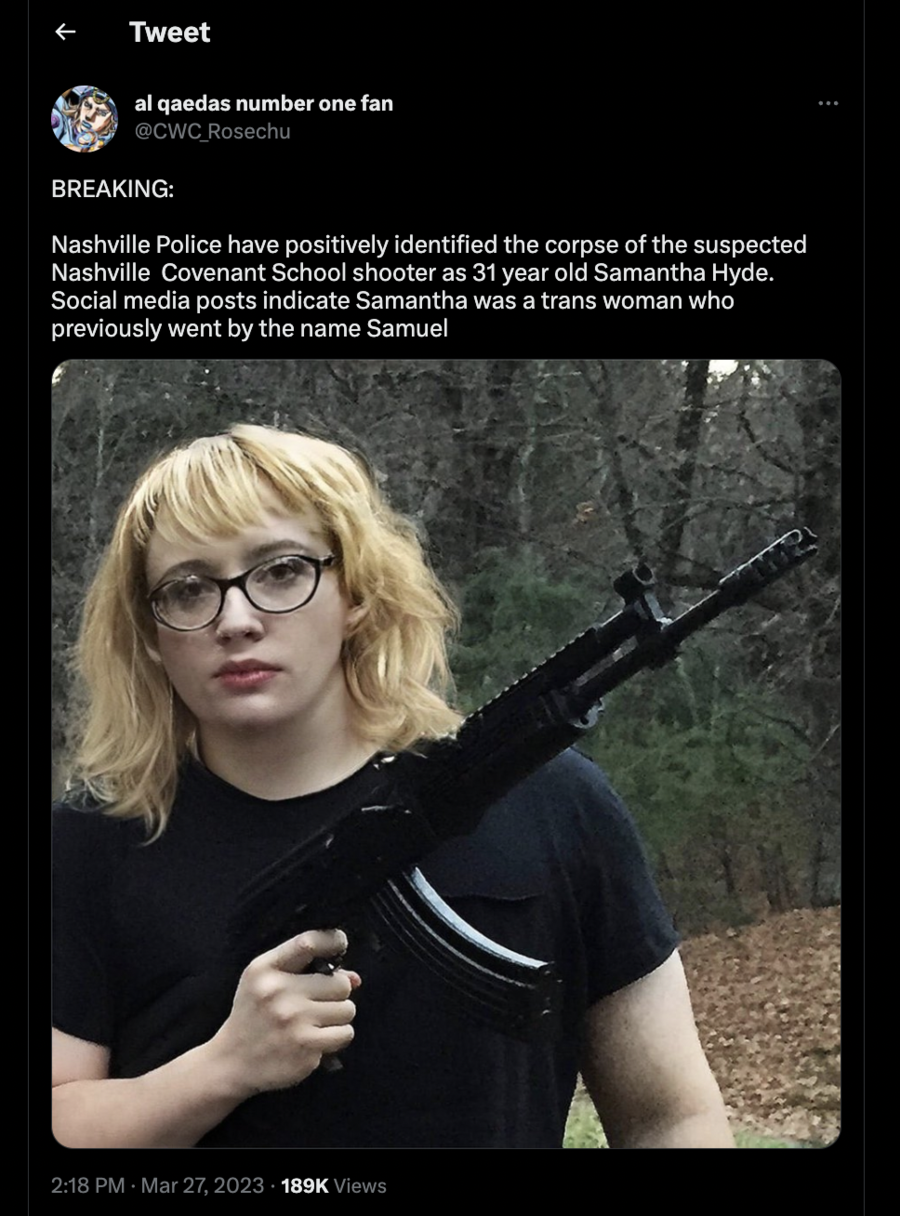 (Source: Twitter screenshot taken on Mon Mar 27 19:54:02 2023 UTC)
The tweet contained a digitally altered image of comedian Sam Hyde, who is falsely named in shootings and other incidents in the news by social media users. Some of those claims utilized derivations of that person's name, for example here and here.
The shooting that preceded the tweet took place at a private Christian School in Nashville, Tennessee, on March 27, 2023. According to news reports, the suspected female shooter was killed by police. The suspect's name had not been released by police at the time of this writing.
Later, the Metropolitan Nashville Police Department issued a statement saying that the attacker was identified as Audrey Elizabeth Hale, 28.