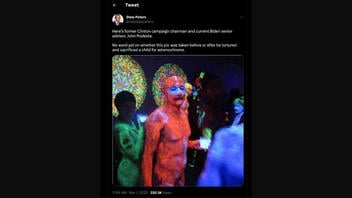 Was John Podesta, a career politician and high-ranking operative of the Democratic Party serving as President Joe Biden's senior clean energy adviser, caught on camera dancing while naked? No, that's not true: In 2023, a tweet recycled previously debunked accusations associated with the QAnon conspiracy movement.
The claim appeared in a tweet (archived here) published on March 1, 2023:
Here's former Clinton campaign chairman and current Biden senior advisor, John Podesta. No word yet on whether this pic was taken before or after he tortured and sacrificed a child for adrenochrome.
This is what the post looked like on Twitter at the time of writing: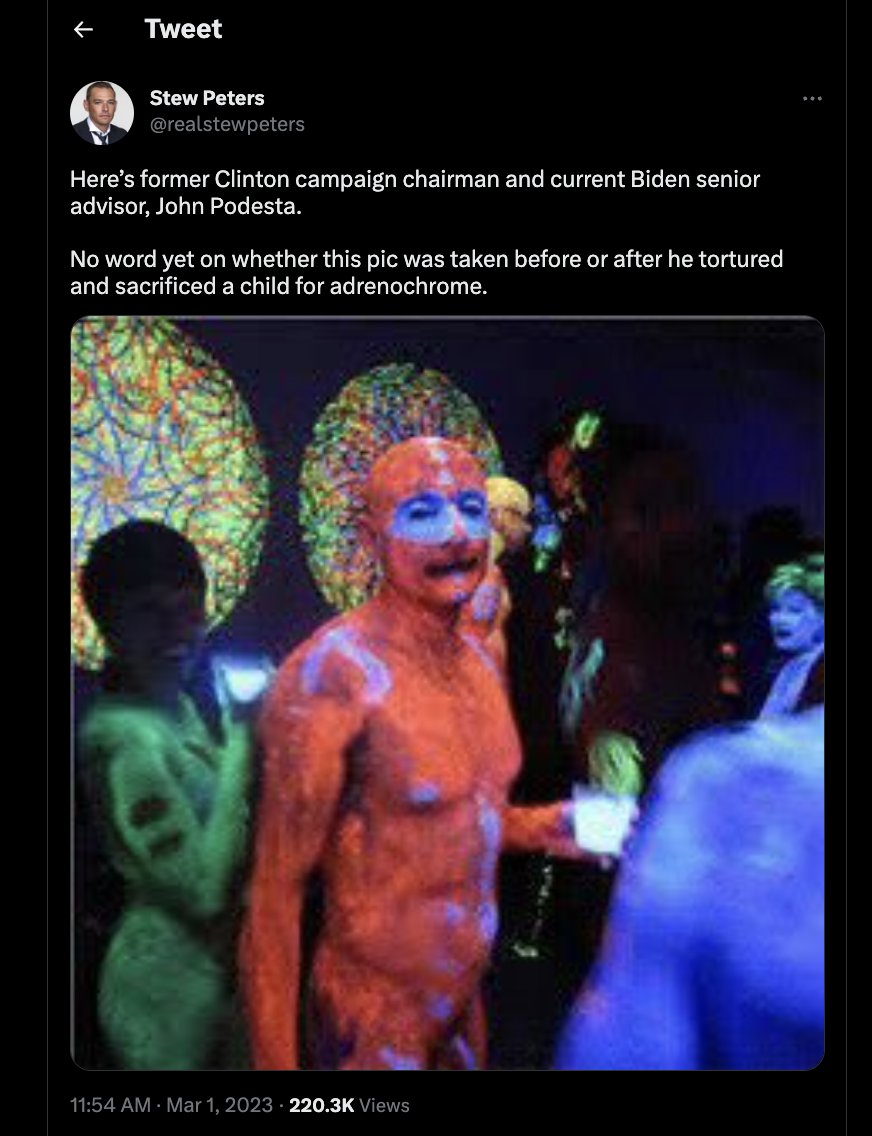 (Source: Twitter screenshot taken on Wed Mar 1 18:48:34 2023 UTC)
The claim started to circulate on Facebook on December 10, 2018. One of the earliest posts implying that the depicted man is Podesta contained a reference to QAnon and stated that "disinfo is necessary":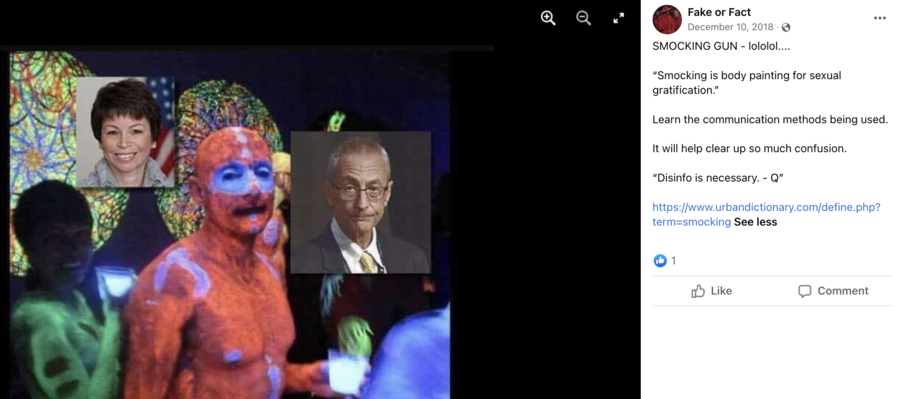 (Source: Facebook screenshot taken on Wed Mar 1 21:55:47 2023 UTC)
The image was self-debunking: Unlike the man covered in paint, Podesta wasn't and isn't bald as of this writing.
Lead Stories studied numerous pictures and videos of Podesta and couldn't find a single example showing him with a shaved head. Given that he has spent most of his career as a public figure, it is unlikely that such a dramatic change in hairstyle wouldn't be caught on camera.
A 2023 version of the claim showed an unknown naked person, simultaneously recycling already debunked rumors about adrenochrome.
The picture of a man covered in paint was taken on June 18, 2010, in Manhattan, and posted on the Internet on July 7, 2010. It was not a secret meeting of politicians -- it was one of the 50 themed parties organized by artist Ryan McGinness within one calendar year. In 2016, he published a book about it.
Podesta was in Washington, D.C., on June 18, 2010, participating in a panel at the American Constitution Society National Convention. Its schedule (saved here and here) confirms that:
(Source: Scribd screenshot taken on Wed Mar 1 20:58:07 2023 UTC)
In 2018, Logan Strain, a podcast host better known by his pseudonym Travis View for his expertise in QAnon, posted a screenshot of a video recording from the convention that is not available anymore. The screenshot not only confirmed that Podesta did not skip his speaking engagement but also showed that he was not bald on that particular day: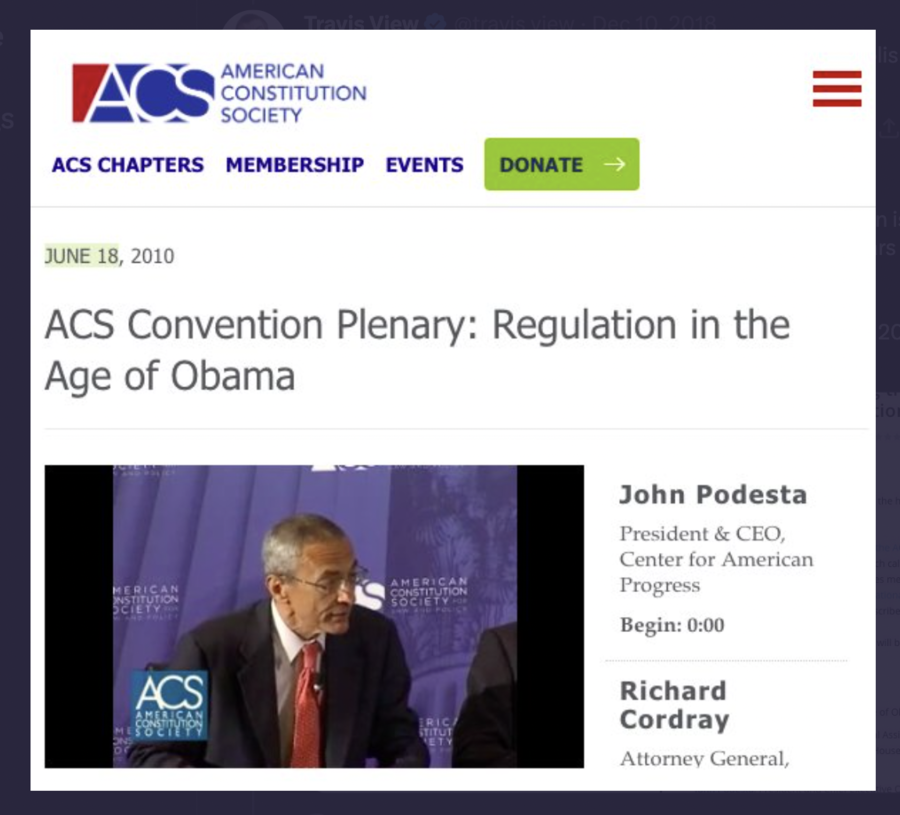 (Source: Twitter screenshot taken on Wed Mar 1 22:51:08 2023 UTC)
Stew Peters, who revived the claim in 2023, hosts the internet-based Stew Peters Show. His false statements have been debunked by Lead Stories many times. In February 2022, Spotify removed his podcast from its platform because of his false statements about COVID-19.
Other Lead Stories fact checks about John Podesta can be found here, here, here and here.