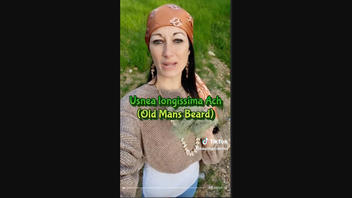 Is usnea lichen "scientifically proven" to be stronger than the antibiotics doxycycline and penicillin? No, that's not true: Though research suggests that usnea -- a lichen that grows on trees -- contains antimicrobial properties, these studies have not tested the safety or efficacy of ingested usnea to battle infections in humans. The U.S. Food and Drug Administration (FDA) told Lead Stories that the agency has not evaluated usnea as a treatment. An infectious disease clinical pharmacist confirmed to Lead Stories that there is "no proof that usnea is stronger than doxycycline or penicillin," and a botanist told us that a study cited in a video shared to TikTok was only an "indicator of antibiotic activity," and did not prove that the lichen was a safe or effective antibiotic.
The claim originated in a nearly six-minute video posted on TikTok on April 12, 2023, in which a person onscreen implied that usnea is a safer, more effective alternative than penicillin and doxycycline for a number of listed conditions, from genital warts and certain types of cancer to human papilloma virus and yeast infections. She stated:
Now, for those that don't know, this [Usnea longissima] is one of the most powerful antibiotics in the natural world and has actually been scientifically proven to be stronger than doxycycline and penicillin.
Below is how the post appeared at the time of writing: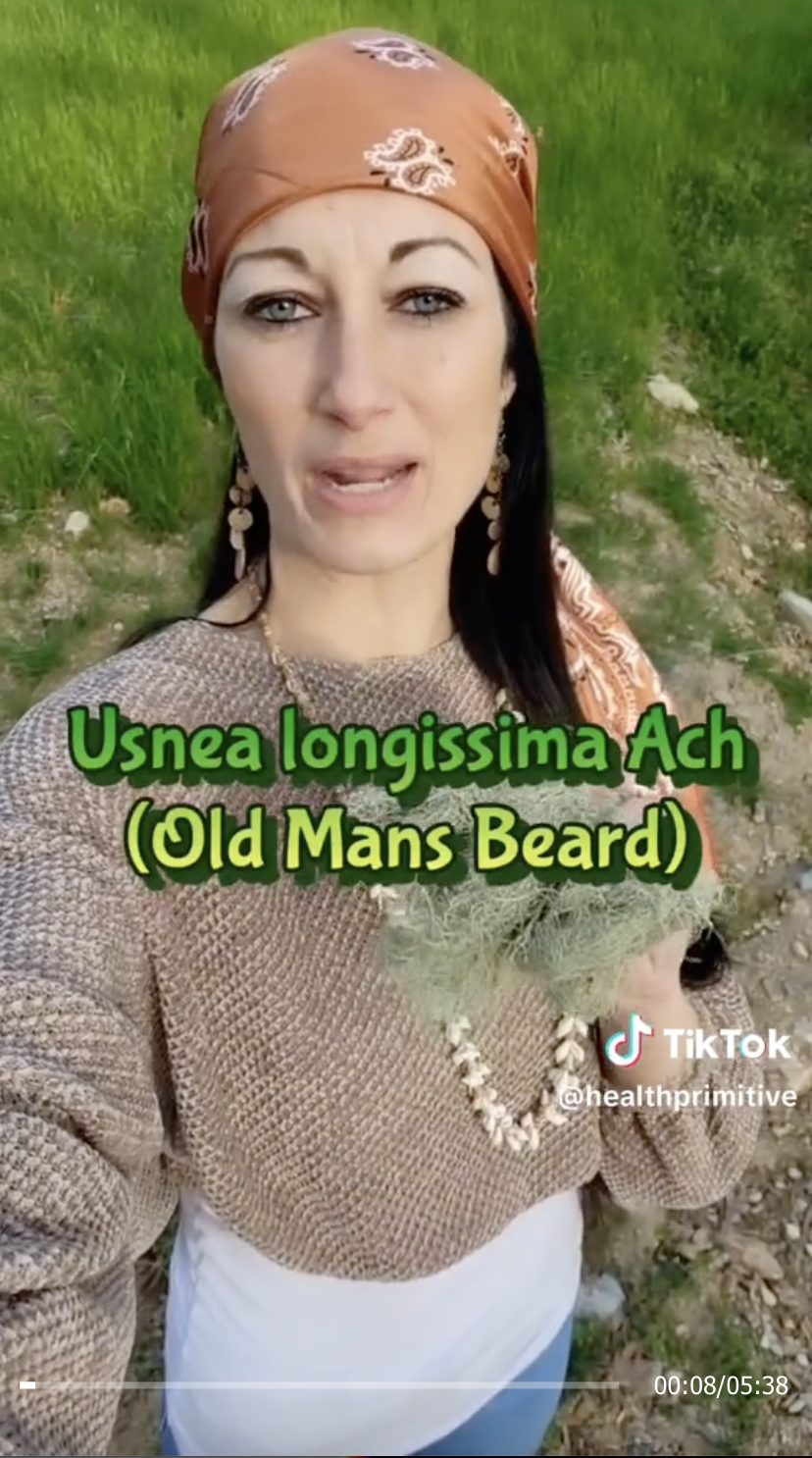 (Source: TikTok screenshot taken Thurs April 13 10:15:41 2023 UTC)
The species mentioned in the video was identified by the person in the video as "Usnea longissima," commonly known as bearded lichen or old man's beard. Found in western Europe and North America, the green "pendant" lichen hangs from trees and is commonly found near bodies of water, according to the U.S. Department of Agriculture.
While usnea has been used in traditional medicine around the world for centuries, there is no evidence to suggest that it is "stronger" than penicillin or doxycycline in terms of combating infections. The FDA told Lead Stories in an email received April 17, 2023, that "usnea has not been evaluated by the FDA for safety and effectiveness as an antibiotic."
Lead Stories reached out to Katherine Yang, an infectious disease clinical pharmacist and professor of clinical pharmacy at the University of California San Francisco. Yang responded by email on April 17, 2023, confirming that there is no evidence to suggest that usnea is more effective than antibiotics doxycycline or penicillin:
There are hundreds of species of usnea with different chemical compounds and they may not be interchangeable with respect to their pharmacologic properties. It also appears the method of extraction of these compounds impacts the potency of these compounds.

There is no proof that usnea is stronger than doxycycline or penicillin. While some of the studies did look like they had activity against specific strains of bacteria grown in a Petrie dish, not all bacteria are the same and the comparison is important. Doxycycline and penicillin only work on certain bacteria so if the comparison is using a bacteria that one would never treat with either of those drugs, it will of course look good but it is not a good comparison. There is also no way to know how much usnea one must use to get the antibacterial effect -- what works in a Petrie dish doesn't always work in the body and taking enough to kill the bacteria in the body could very well kill the person in the process. There are also many reports that usnic acid can cause liver failure when taken internally and there is always risk of allergic reaction, regardless of whether it is taken internally or applied externally.
In the video, the original poster showed a screengrab of a study published in the peer-reviewed Journal of Ethnopharmacology in March 2021 that described the antimicrobial potential and pharmacological properties, concluding that usnea exhibited high antibacterial activity similar to penicillin. However, the study did not describe the efficacy or safety of usnea in a clinical setting against infections or in the use of humans.
Botanist Bruce Mc Cune told Lead Stories in an email received on April 14, 2023, that the study determined antimicrobial properties for the lichen by using what is known as a zone of inhibition test.
"The zone of inhibition is not really proof of anything -- it is just an indicator of antibiotic activity," Mc Cune said, adding that it would be a "huge leap" from the cited study to extrapolate the findings to conclude that usnea should be used to treat the infections listed in the video.
Lead Stories has debunked other pseudo-medical claims, including that there is no evidence that drinking urine will improve eyesight, that oil pulling is not a remedy for root canals or cavities, and that castor oil compresses are not proven to treat breast cancer or tumors.