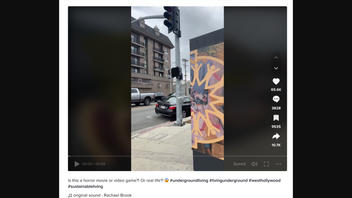 Is this an advertisement for an entirely underground apartment building in Los Angeles? No, that's not true: This billboard is a promo for an Apple TV show. The URL seen on the billboard leads to a website that tells readers the TV show has been available for streaming since May 5, 2023.
The claim appeared on TikTok (archived here) on May 13, 2023, with the caption "Is this a horror movie or video game?! Or real life?! 😱 #undergroundliving #livingunderground #westhollywood #sustainableliving." It opened:
So, if L.A. couldn't get any creepier with all the problems of crime and homeless, I ran into this billboard on this lot.
This is what the post looked like on TikTok at the time of writing: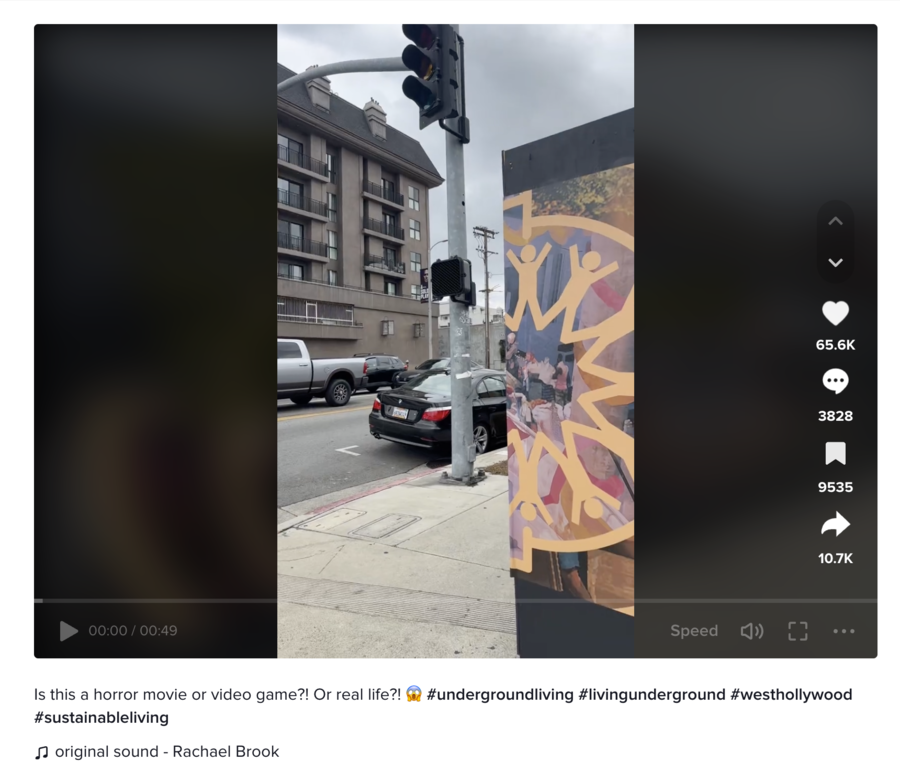 (Source: TikTok screenshot taken on Thu May 25 16:25:54 2023 UTC)
The billboard showcases what looks like an ad for an underground apartment complex. Phrases like, "You may never go outside again," and "A new standard for orderly sustainable living" lead the narrator to wonder if the project is real.
The billboard has a URL that reads, "siloresidences.com." That leads to a page that reads, "SILO Residences." A glitch happens over the word "Residences" and that word is replaced with "Streaming May 5" with an Apple TV logo underneath. Here is a screenshot of that page: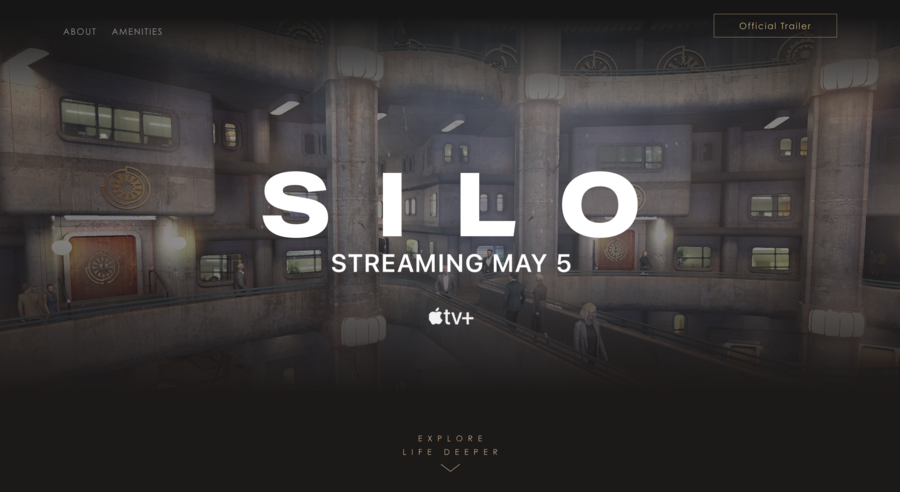 (Source: Siloresidences.com screenshot taken on Thu May 25 16:44:26 2023 UTC)
The official trailer of the show can be found in the upper right-hand corner of Silo Residences' website and here.