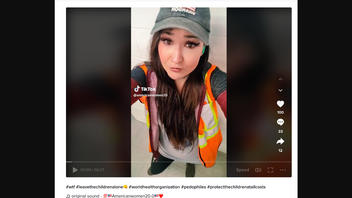 Did the World Health Organization (WHO) recommend that 9- to 12-year-olds have their first "sexual intercourse experience" at that age? No, that's not true: Lead Stories found no evidence of this recommendation in the document referenced in this claim. Instead, the WHO document gives authority figures (teachers, policymakers, etc.) information to help children in this preteen age range learn about the human body and sexuality in a healthy way.
The claim appeared on TikTok on April 27, 2023. It opened with a woman saying:
The World Health Organization is continuing to push their agenda. Take a look at this.
This is what the post looked like on TikTok at the time of writing: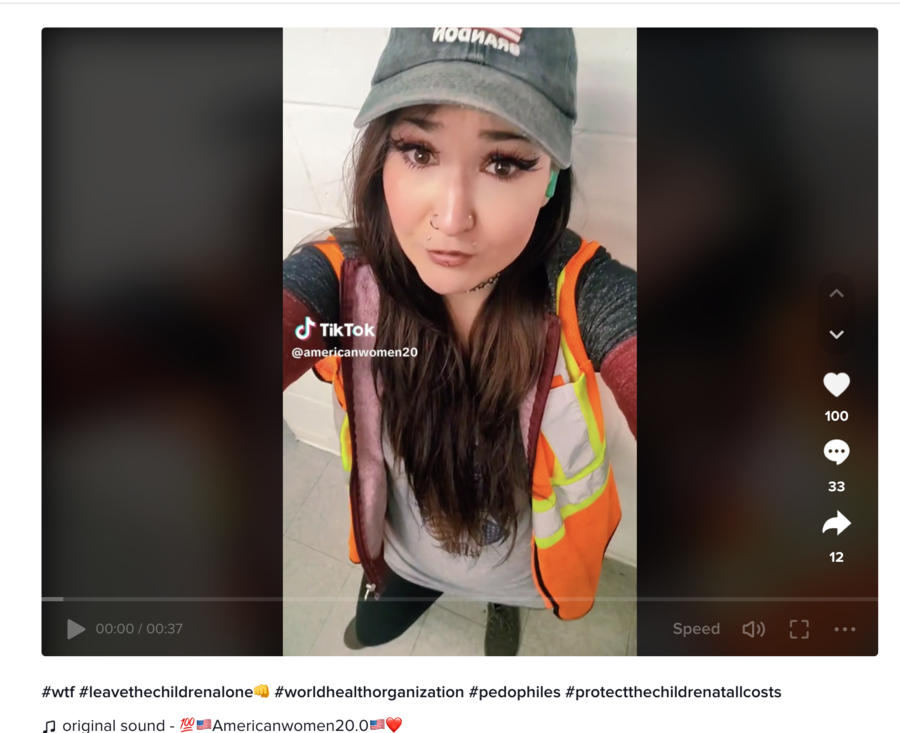 (Source: TikTok screenshot taken on Mon May 1 17:54:23 2023 UTC)
The woman in the video claims that WHO recommends that children between the ages of 9 and 12 should have their first "sexual intercourse experience" during those years. She refers to a screenshot from the website 100percentfedup.com. The About Us page for that site describes it as a "conservative news site dedicated to the memory of Andrew Breitbart." The 100 Percent Fed Up article lists key points it claims are found in the WHO document. One of them is: "Children between 9 and 12 years should have their first sexual experience and learn to use online pornography."
Lead Stories searched for this key point in this document, and found no evidence of WHO recommending it.
The source of the claims is a WHO document titled "Standards for Sexuality Education in Europe," subtitled "A framework for policy makers, educational and health authorities and specialists." The document, whose purpose is to provide information for teachers, policymakers, etc., says children will become interested in learning about sex when they're 9 to 12.
Below is a paragraph from the WHO document (on page 28) that says that, for children from ages 10 to 11, this is normal. Highlighting done by Lead Stories: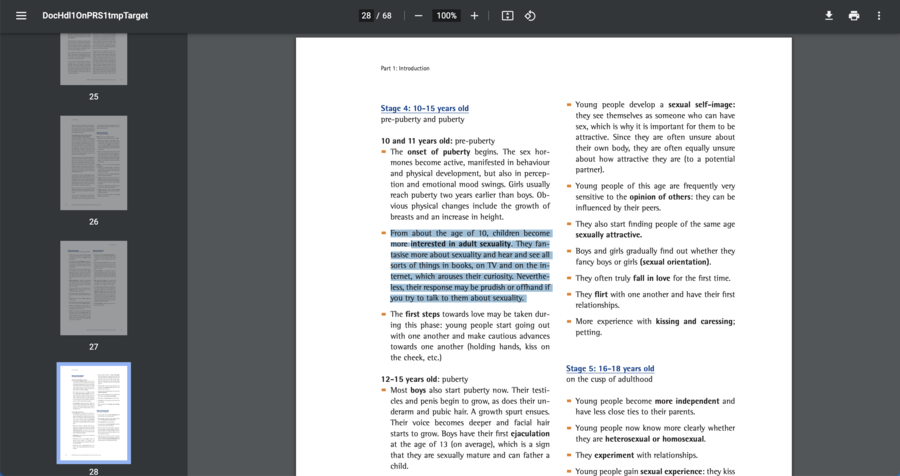 (Source: icmec.org screenshot taken on Tue May 2 17:29:06 2023 UTC
This screenshot from the document (on page 46) provides information on more skills children 9-12 should learn regarding sexuality and the human body: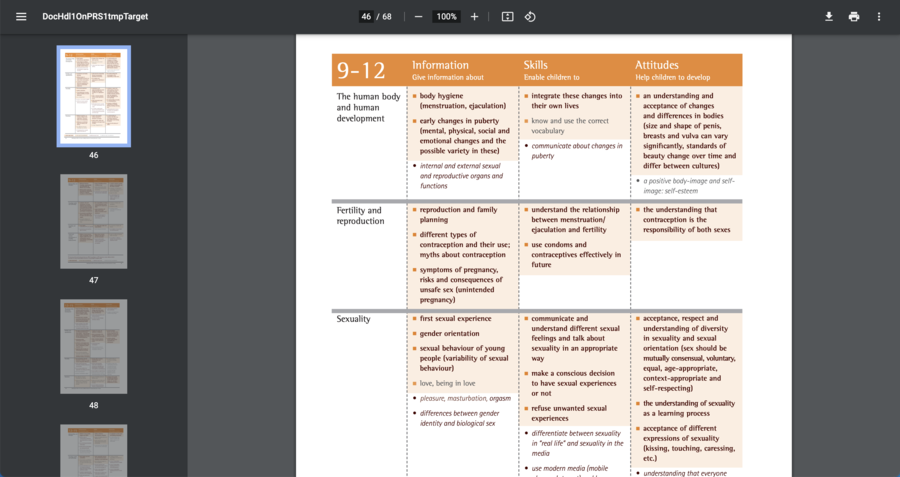 (Source: icmec.org screenshot taken on Tue May 2 15:53:29 2023 UTC)
The document uses the term "skills" (on page 36) not referring to anything explicit or encouraging sexual behavior for children but as in:
practicalities relating to the topics: what the learner should be able to do once learning has taken place. In sexuality education, this includes very different skills, such as how to communicate, how to negotiate, how to express one's feelings, how to handle unwanted situations.
We reached out to WHO. We will update this article if we receive a response.
Other Lead Stories fact checks about the WHO can be found here, here and here.