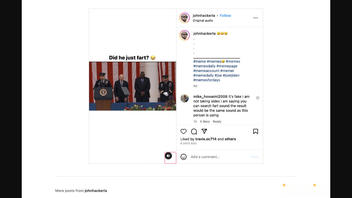 Did President Joe Biden "just fart" during a ceremony he attended? No, that's not true: A sound effect has been added to video. A C-SPAN recording of that moment during a Memorial Day ceremony did not include the sound of Biden experiencing flatulence.
The claim appeared on Instagram on May 30, 2023. A video clip appears under text that says:
Did he just fart? 😂
The video clip opened with a unidentified man in a military uniform saying, "Please receive this opening prayer," then the added sound, then the man continued with the prayer.
Here is what the Instagram post looked like at the time of writing: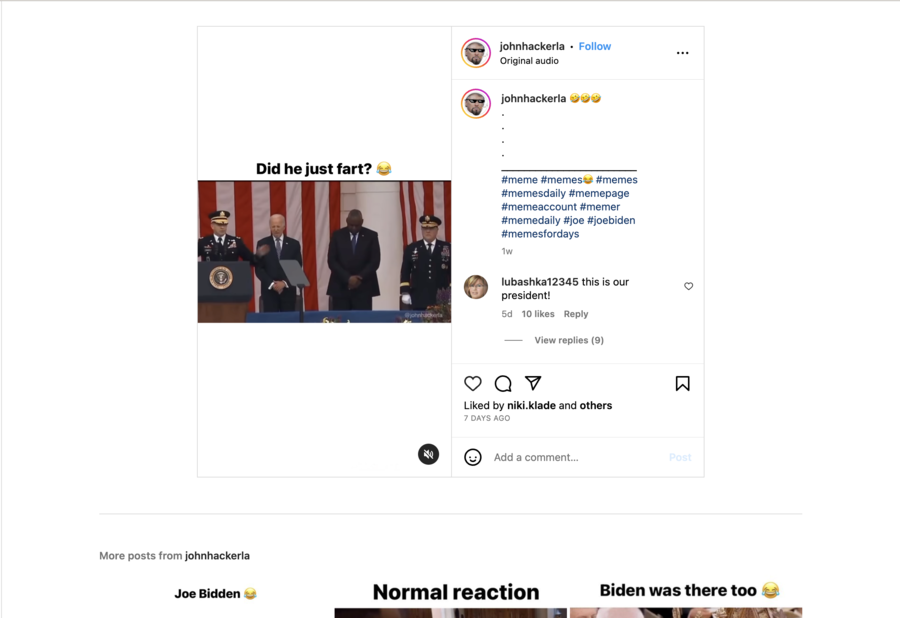 (Source: Instagram screenshot taken on Wed Jun 7 14:05:49 2023 UTC)
The Instagram post does not tell viewers when or where this claim happened.
A C-SPAN recording of this ceremony shows it took place during a Memorial Day ceremony on May 29, 2023. The moment seen in the Instagram post starts at around 36:31 and ends about 10 seconds later. There is no sound of flatulence in this video. The relevant part of the ceremony recording can be seen here:
More Lead Stories fact checks on claims concerning Biden are here.