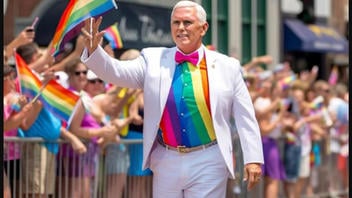 Did former Vice President Mike Pence, who is a candidate for the 2024 Republican presidential nomination, carry a rainbow flag in a parade while dressed in a white suit with a rainbow-striped shirt? No, that's not true: This is an AI-generated image. The image features characteristic AI flaws in the rendering of Pence's right hand, and the AI detection tool from Hive Moderation also finds that the image is not a real photo and was made with the AI tool Midjourney.
The image (archived here) was posted on X, the platform formerly known as Twitter, on August 4, 2023, by author Mick Adams. The post was captioned:
Mike Pence has lost his damn mind.
This is what the post looked like on Twitter at the time of writing: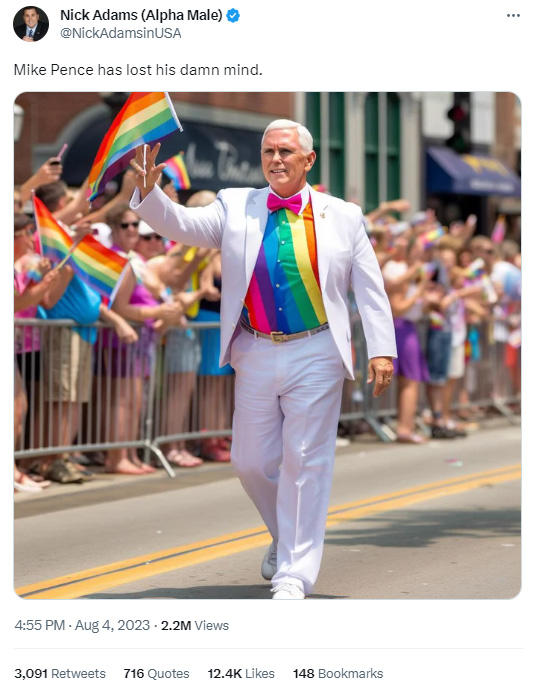 (Source: Twitter screenshot taken on Mon Aug 7 13:59:46 2023 UTC)
A close up of the hand holding the flag (below) shows some unresolved AI rendering errors. The stick for the flag is disconnected and the way the stick is held is awkwardly impossible. The purple stripe on the flag is also rendered poorly, going behind the hand when the adjacent blue stripe seems to pass in front of it. The quality of AI renderings is improving steadily, but hands remain an area where there are frequently noticeable errors that can be detected without any special tools.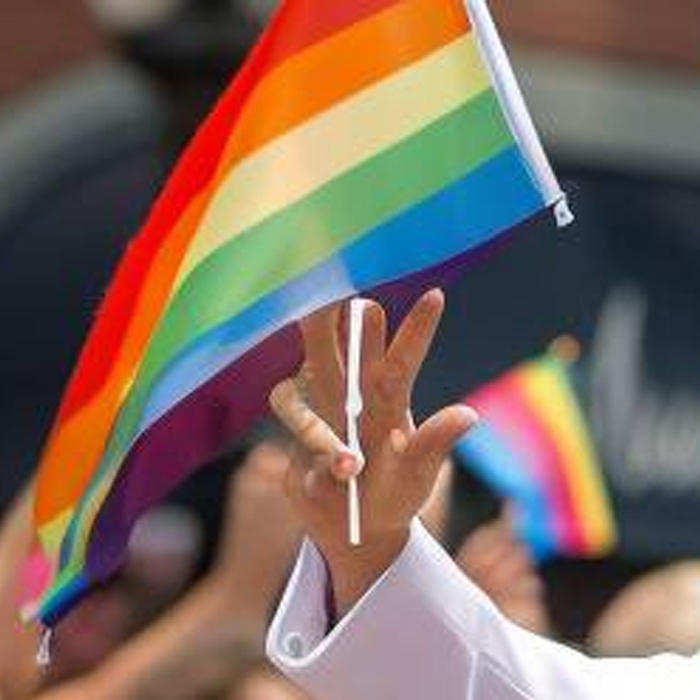 (Image source: detail of Twitter screenshot taken on Mon Aug 7 13:59:46 2023 UTC)
Lead Stories uploaded the image to the Hive moderation AI-Generated Content Detection tool and the result was offered with the tool's highest level of confidence that the rating was true, 99.9% likely to be AI generated. The tool also detected with its highest rating score .99, that the image was made with the AI platform Midjourney.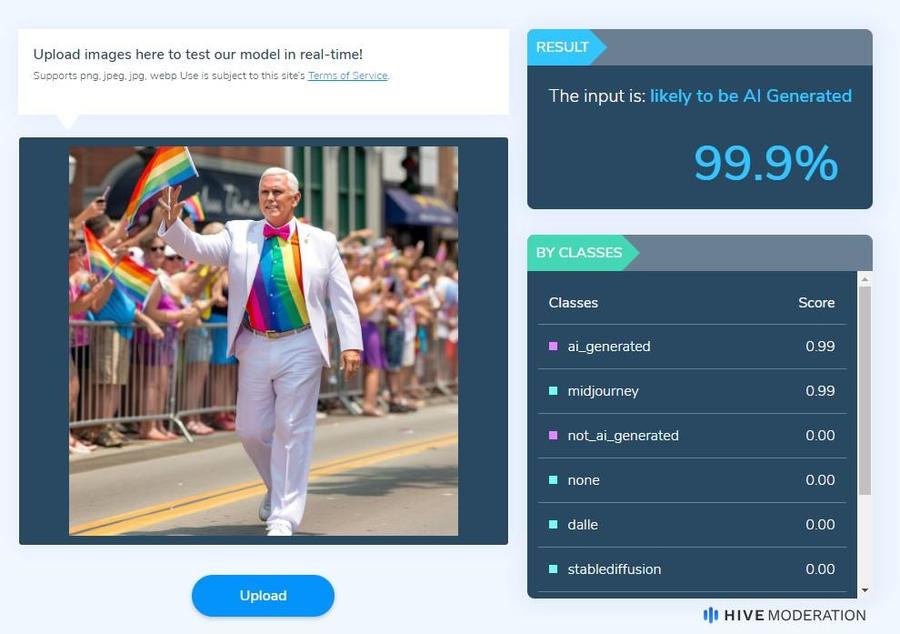 (Source: Hive Moderation screenshot taken on Mon Aug 7 14:40:46 2023 UTC)
Lead Stories has dedicated a section of the leadstories.com website to deepfakes (here), which includes debunks about AI-generated images and manipulated videos.