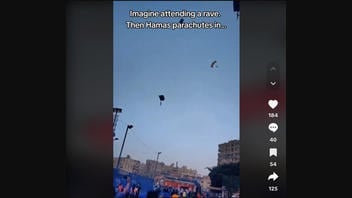 Does a video of parachutists landing in a crowd show Hamas militants dropping among Israeli citizens ahead of an attack at a musical festival on October 7, 2023? No, that's not true: The clip was originally posted to TikTok on September 27, 2023, which predates the October 7, 2023, attack in Israel. Furthermore, an analysis of the clip shared online suggested that it was from a soccer game that took place in Cairo, Egypt.
The clip was shared across social media platforms in various forms after the Hamas attack. One such example included a post on TikTok (archived here) published October 9, 2023, with text overlay and an accompanying voiceover that said, "Imagine attending a rave. Then Hamas parachutes in..." A caption that accompanied the post read:
This is absolutely horrifying and these people didn't even understand what was going on... #VozDosCriadores #screammovie #Hamas #israel #terror #war #fyp #conservativetiktok #christianitytiktok #libertariantiktok
Below is how the post appeared at the time of this publication: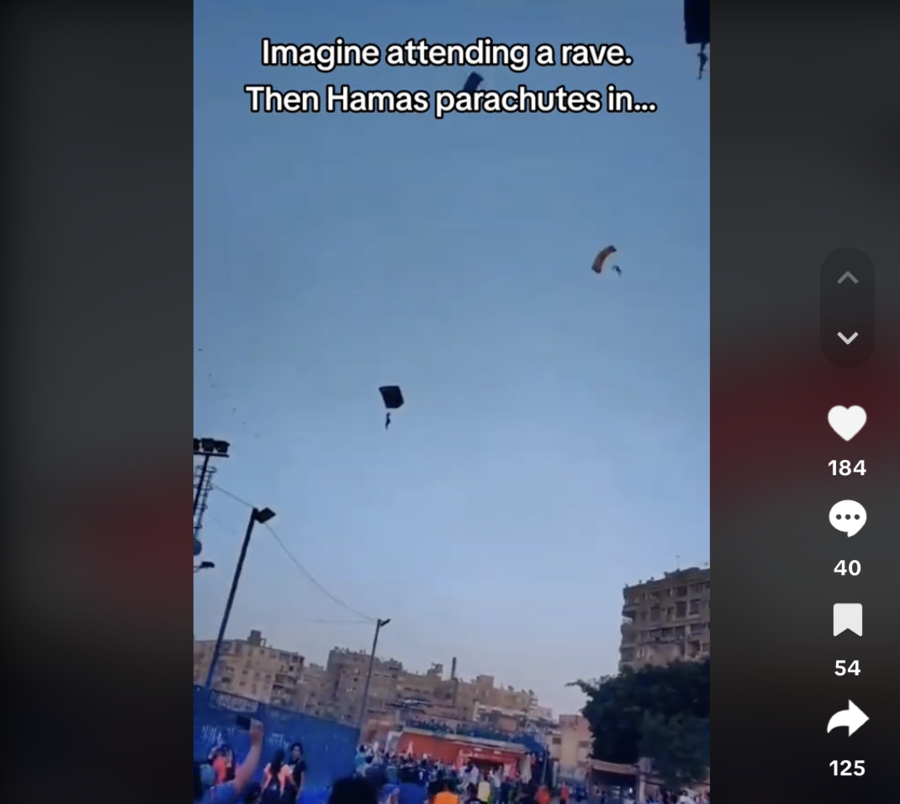 (Source: TikTok screenshot captured Tues Oct 10 20:20:06 UTC 2023)
The video cannot document the October 7, 2023, Hamas attack on Israel: it was first published on TikTok on September 27, 2023 (archived here).
Though the video itself is authentic, a closer examination suggested that it was recorded during a soccer game. For example, at the start of the video, a person can be seen wearing a blue shirt that reads, "El Nasr SC," a soccer club based in Cairo, Egypt that sports blue and red jerseys: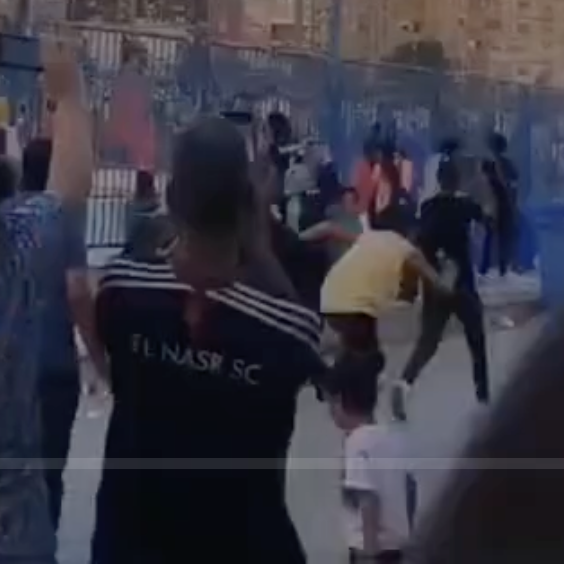 (Source: TikTok screenshot captured on Tues Oct 10 20:13:00 UTC 2023)
Other clips uploaded by the original poster on September 28 and 29, 2023, showed the same parachuters and a location geotag of "Masr Al Jadidah," a suburb outside of Cairo.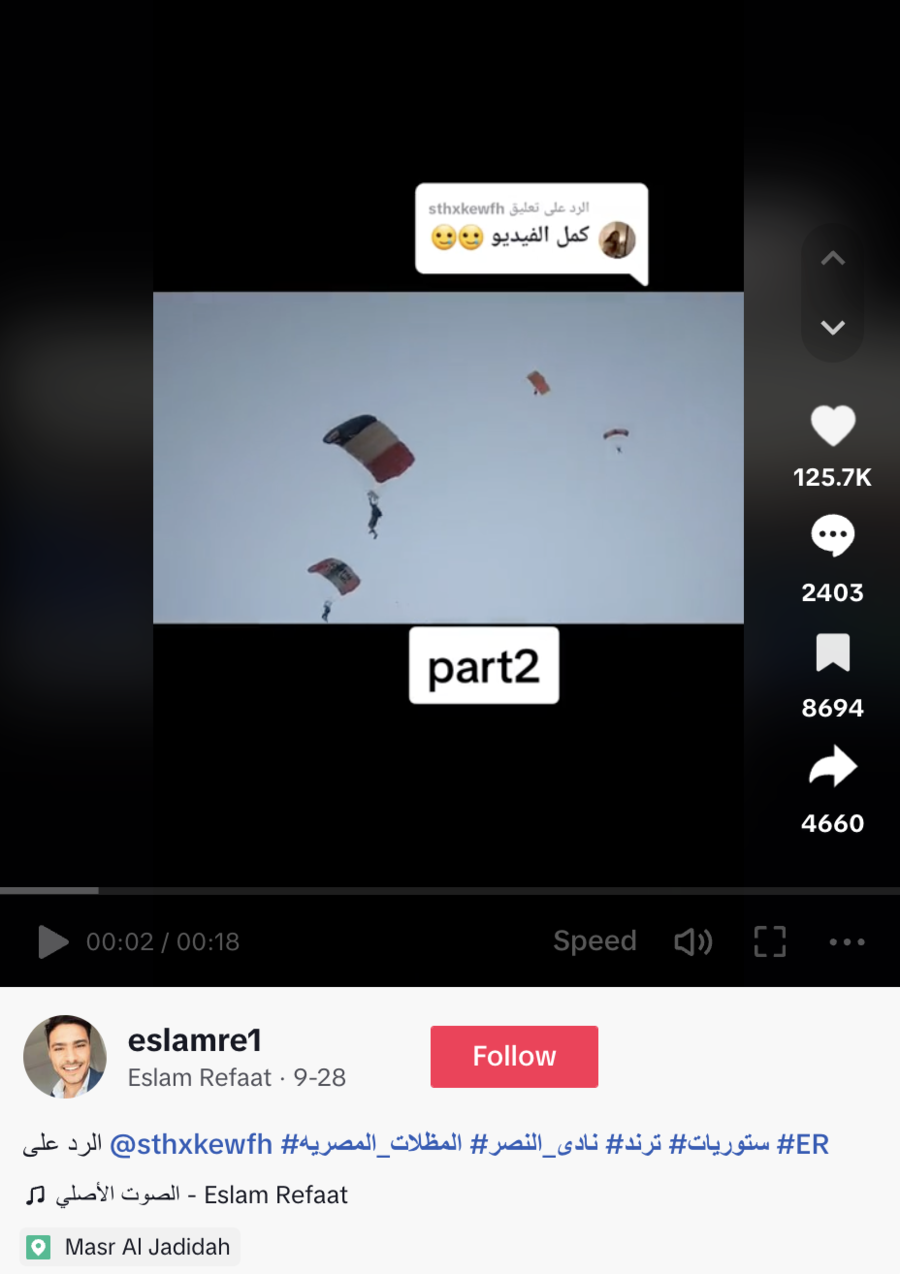 (Source: TikTok screenshot captured on Tues Oct 10 19:56:15 UTC 2023
On another note, onlookers in the crowd did not seem to be concerned by the parachuters, which was not the case in genuine footage of the Israeli festival crowd before and then during gunfire from militants.
Other Lead Stories articles on claims pertaining to the 2023 Israel-Hamas conflict are here.