The San Bernardino shooting hit close to home for Frank Stallone, the younger brother of actor Sly Stallone. While investigators have not concluded it was an ISIS-inspired terror attack, Stallone posted a message for "all you Muslims terrorist out there."
"You just woke up a sleeping Lion," Stallone wrote in a Facebook post. "You mess with America you've messed with the wrong country."
Frank Stallone, a singer and songwriter, wrote and performed "Peace in Our Life" for his brother's "Rambo II" film in 1985.
"We have fought world powers and crushed them," the younger Stallone wrote in his Facebook post. "You have now given the honest law abiding American citizen a real reason to arm themselves,like in the revolutionary war."
He also posted a photo of his father's military uniforms and a rifle. Frank Stallone, Sr. served in the U.S. Army in World War Two.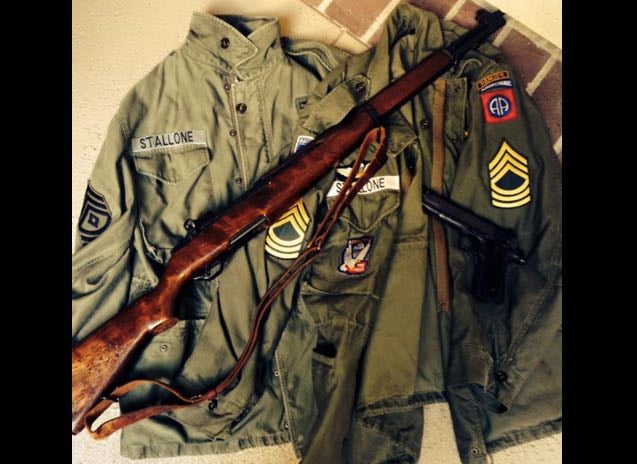 "You have angered the people of a normally peaceful gracious country. Now your screwed! We the people will run you out of this country on a rail. You and your stupid antiquated ways don't fit in this great land and you have no honor in battle or in life. And to the really fine middle eastern people that I know and that are 100% pro American, you have literally destroyed their lives as well. You started it, now America will finish it in spite of the worst most useless president in U.S. History. We are righteous, honest and fearless in the face of adversity. So in plain English! You're F**ked. God bless America"
Stallone followed up several hours later offering an apology "if some were offended by my comments earlier this morning."
"But I have to speak what's in my heart," he said. "I'm not a hater or a racist, I am an artist always have been my whole life. But how can we stand by when in over two weeks 133 people have been slaughtered."
Lead Stories' Trendolizer scours social nets for trending content about Sylvester and Frank Stallone. Scroll down to see the latest.