Prank site Channel23News reported "Former Rock Star Kid Rock Dead At 44". It is not true. The article starts like this:
Robert Ritchie, aka Kid Rock passed away this morning at age 44. Kid Rock was a big time musician in the late 90s with hit songs like Bawitdaba and Picture, which he performed with Sheryl Crow.

Police were called to Ritchie's home shortly after midnight after a noise complaint. Upon arriving at the home the officers noticed smoke pouring from the house. The fire department was called and the fire was subdued and upon entering the structure a body was found and identified as Kid Rock.
It also claims the fire was likely caused by a meth lab explosion.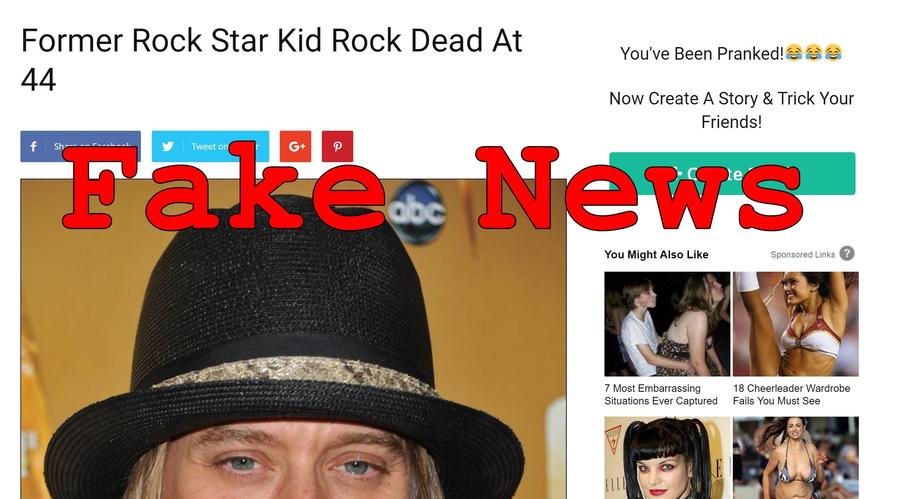 The article definitely isn't true for two reasons. First of all, it was published on June 30th 2017 and Kid Rock tweeted on July 1st 2017, kind of hard to do when you are dead:
Are you gonna step with rock when I got the mic. pic.twitter.com/R386tJ4zdb

-- Kid Rock (@KidRock) July 1, 2017
Secondly, Channel23News is a prank website apparently operated by a Korry Scherer from Milwaukee, WI. according to WHOIS data. The site lets visitors create their own realistic looking fake news stories to prank friends and family.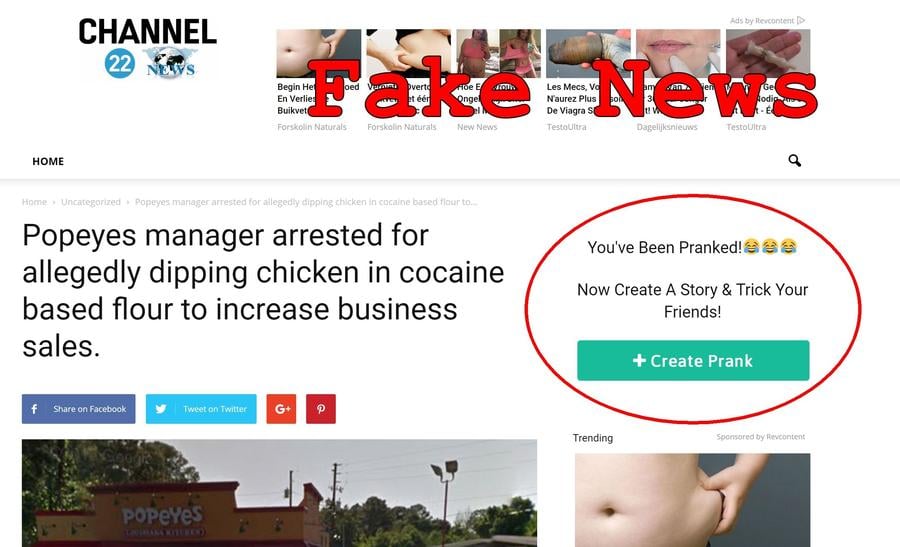 The site seems to be part of a network of similar sites. So far we've found these, but there may be others:
channel22news.com
channel24news.com
channel28news.com
channel45news.com
This death hoax seems to have really gone viral in the past few days as the Trendolizer graph at the end of this article shows. If you see any crying Kid Rock fans, send them over here to be reassured...