After last week's declaration of independence by Catalonia and Spain's subsequent sacking of the Catalan government there were reports in the Spanish media that Catalan President Carles Puigdemond had fled to Brussels, a story apparently confirmed by Belgian media. In this context following tweet was being shared around on social media:
ja hem arribat a charleroi. ara en bus fins a brussel.les. un gran ambient!

-- Carles Puigdemont (@KRLS) March 7, 2009
Translation: "We have already reached Charleroi. now by bus to Brussels. a great atmosphere!"
As you'll notice the tweet dates back to 2009, well before the current events. It is currently unknown which route or method of transportation Puigdemont is taking (he could already be in Brussels for all we know).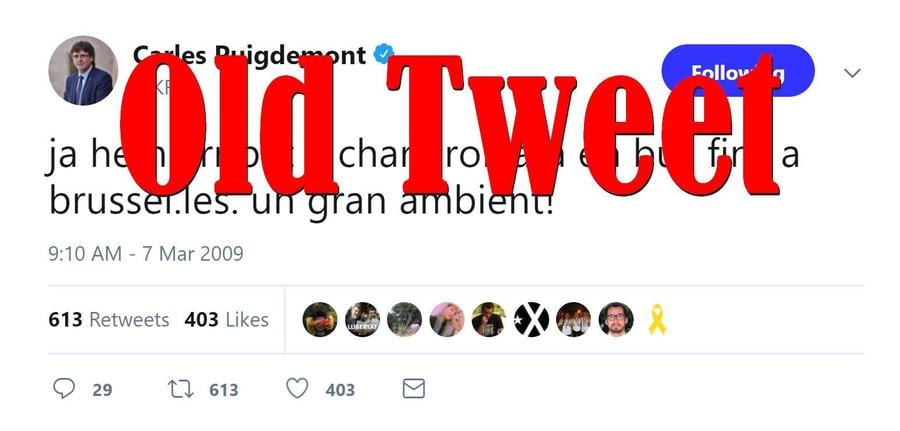 If and when he does arrive we assume he will tweet about it himself via his official Twitter account at @KRLS.