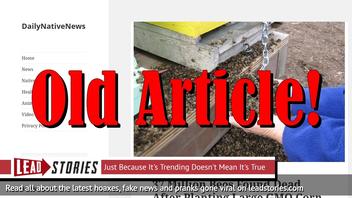 Did 37 million bees drop dead after a GMO corn field was planted nearby a few weeks ago? No, that's not true. The story dates back to at least 2013 so it definitely wasn't a few weeks ago, and the sources for the original article never even mentioned GMO corn.
The story reappeared in an article published on May 13, 2018 by DailyNativeNews titled "37 Million Bees Found Dead After Planting Large GMO Corn Field" (archived here) which opened:
Millions of bees dropped dead after GMO corn was planted few weeks ago in Ontario, Canada. The local bee keeper, Dave Schuit who produces honey in Elmwood lost about 37 million bees which are about 600 hives.

"Once the corn started to get planted our bees died by the millions," Schuit said. While many bee keepers blame neonicotinoids, or "neonics." for colony collapse of bees and many countries in EU have banned neonicotinoid class of pesticides, the US Department of Agriculture fails to ban insecticides known as neonicotinoids, manufactured by Bayer CropScience Inc.

Two of Bayer's best-selling pesticides, Imidacloprid and Clothianidin, are known to get into pollen and nectar, and can damage beneficial insects such as bees. The marketing of these drugs also coincided with the occurrence of large-scale bee deaths in many European countries and the United States.
Snopes already rated the article "unproven" in 2015:
37 million bees died after a large GMO cornfield was planted in Ontario, Canada. UNPROVEN Is this true? Were the bees found dead because of a GMO cornfield or for some other reason? I find this claim very hard to believe.
The Snopes check found the story originated somewhere in 2014 and appeared on a now defunct website "organichealth.co". They weren't able to find confirmation of the GMO-part back then. Apparently someone had taken a real report from 2013 about bees dying (likely because of pesticides) that included several of the same details like the farmer's name and the location and then added the GMO bit to spice up the headline:
News, Local, Provincial, Canada, World, Sports, High School Sports, Local Hockey, Hockey, Basketball, Baseball, Football, Soccer, Lacrosse, Curling, Other Sports, Entertainment, Local, Movies, Music, Television, Celebrities, Life, Health, Food, Travel, Money, Opinion, Editorial, Letters, Column, Your Newspaper, Social medias, Events, UR, News, Sports, Life, Entertainment, Money, Opinion, Marketplace, Photos, Videos, Contests, Polls, Weather, Sitemap, Event Submission
So:
It didn't happen 'a few weeks ago'.
The GMO part is still unconfirmed five years later.
Most likely the story was simply rehashed by someone looking to make money thorugh advertising. The site dailynativenews.site was only registered in February 2018 and it is likely it is not actually being run by Native Americans. The site lists no physical address or publisher and the domain name was registered anonymously. The story was suddenly posted to dozens of Facebook groups at the same time as this screenshot from the CrowdTangle browser plugin shows: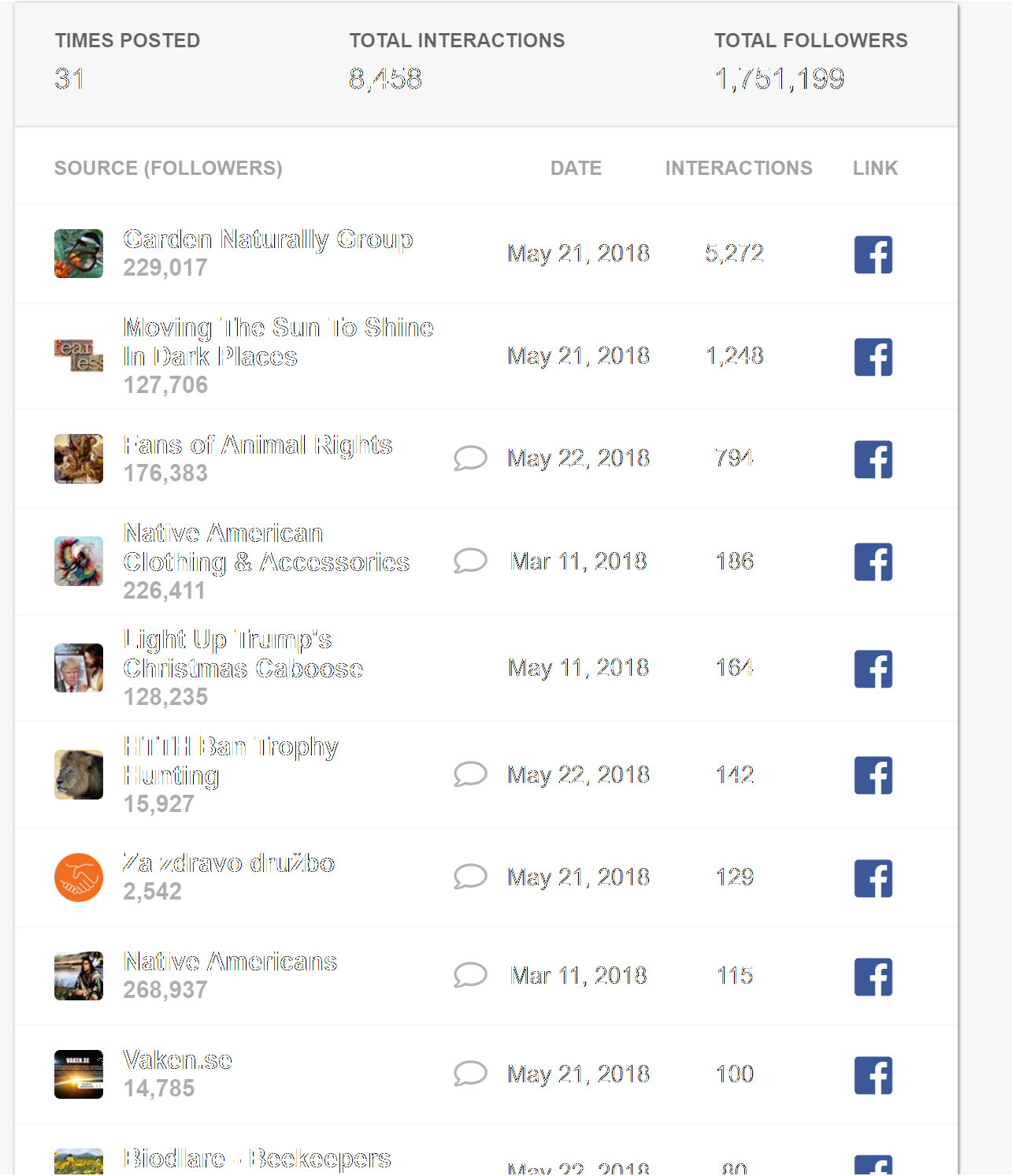 We wrote about dailynativenews.site before, here are our most recent articles that mention the site: