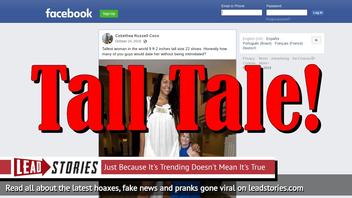 Is this a picture of the tallest woman in the world and is she 9 feet 2 inches with size 22 shoes? No, that's not true: an old picture of Australian basketball player Liz Cambage with writer Danielle Warby was digitally altered to make her taller.
An example of the image can be found in a Facebook post (archived here) published on October 24, 2018 with the caption
Tallest woman in the world 9 ft 2 inches tall size 22 shoes. Honestly how many of you guys would date her without being intimidated?
However the original image seems to have been taken from this (now deleted) gallery on the website of writer Danielle Warby.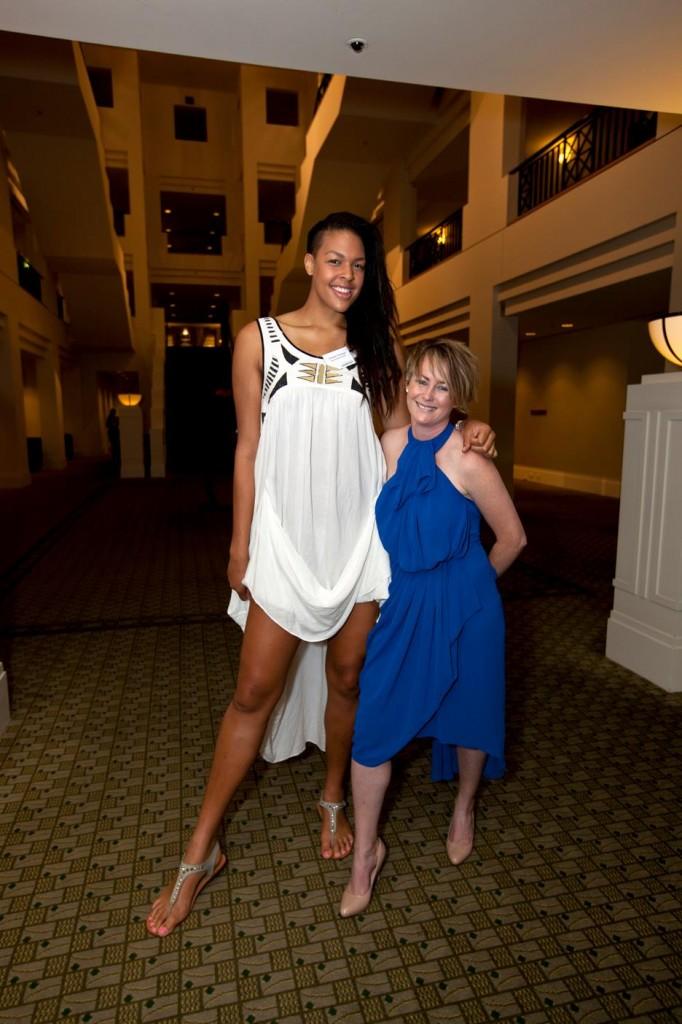 Compared to the modified version circulating online it is quite clear Liz has been enlarged quite a bit.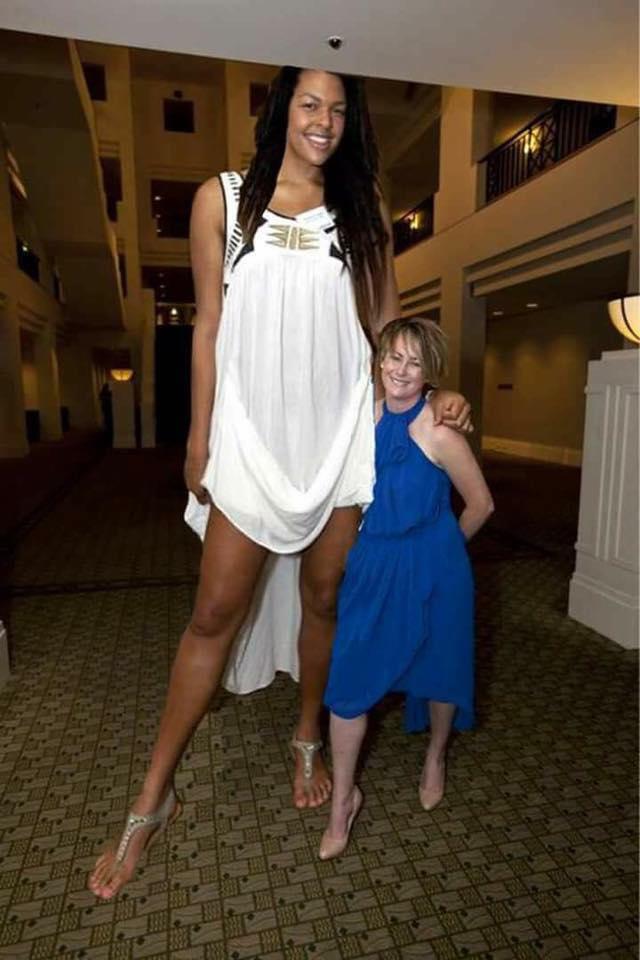 Cambage's Wikipedia entry lists her height as 2.03 m (6 ft 8 in), quite a bit shorter than the claimed 9 feet 2 inches in the Facebook post.
At the time of writing the Guinness Book of Records says Zeng Jinlian from China was the tallest woman ever measured at 246.3 cm (8 ft 1 in), still shorter than what the Facebook caption claimed:
Zeng Jinlian (China, b. 26 June 1964) of Yujiang village in the Bright Moon Commune, Hunan Province, measured 246.3 cm (8 ft 1 in) when she died on 13 February 1982. She began to grow abnormally from the age of four months and stood 156 cm (5 ft 1 1/2 in) before her fourth birthday and 217 cm (7 ft 1 1/2 in) when she was aged 13.