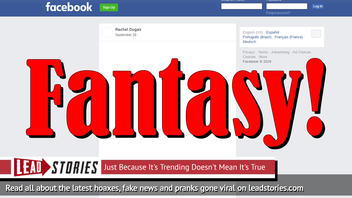 If Donald Trump is impeached and Vice President Pence becomes president, could Pence name Trump as his vice president, then resign, making Trump president again and then Trump could make Pence vice president again? No, that's not true: It is a fantasy scenario that its creators claim would make "Liberal heads explode," but it ignores section two of the 25th amendment to the U.S. constitution. That amendment provides that the president can nominate someone to fill a vice presidential vacancy, but the choice must be approved by majorities in both the senate and the house. If the house voted to impeach Trump and the senate voted by a two-thirds majority to remove him from office, it is a fantasy to expect that the same bodies would approve Trump's return as vice president.
The false claim originated as a t-shirt that transitioned into a meme (archived here) shared on September 29, 2019. The t-shirt and meme read:
Trumpeached

[TRUMP-eached]

noun

1. If Trump is impeached, Pence becomes President. Pence pardons Trump and appoints him Vice President. Pence resigns, Trump becomes President and appoints Pence as his Vice President. Liberal heads explode.

See also: snowflakes shriek
This is what social media users saw:
This is the photo of the t-shirt featured in the meme: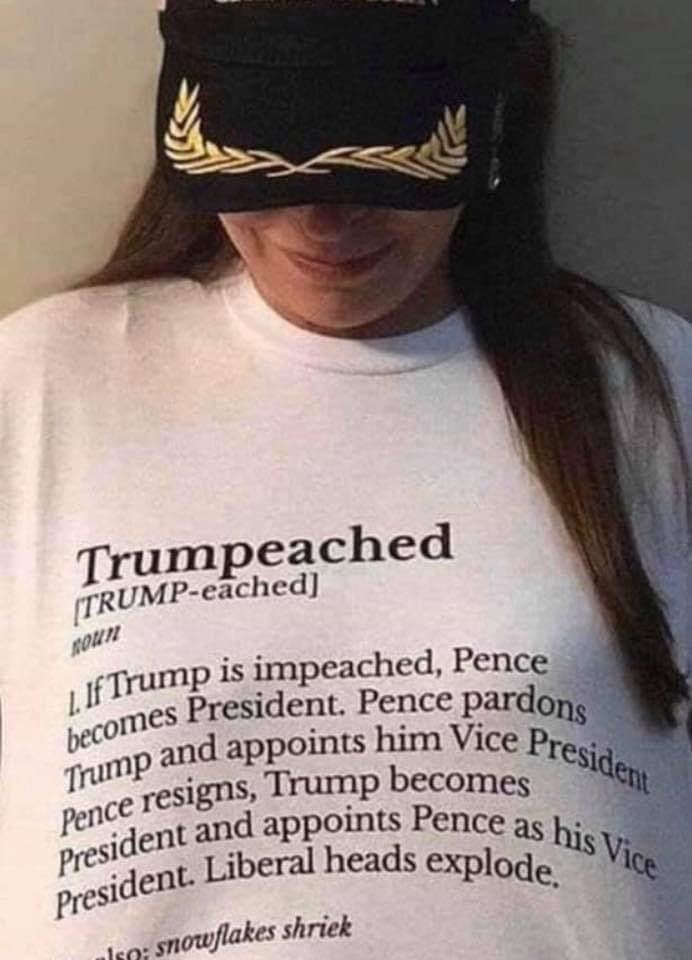 This is what the 25th amendment provides for placing a new vice president into office after a vacancy is created:
Section 2.

Whenever there is a vacancy in the office of the Vice President, the President shall nominate a Vice President who shall take office upon confirmation by a majority vote of both Houses of Congress.
When Vice President Spiro Agnew resigned amid a bribery scandal on October 10, 1973, it took less than two months for President Richard Nixon to get his chosen replacement, Rep. Gerald Ford, confirmed and sworn in as the new vice president. Ford enjoyed bipartisan support at a time when there were more across-the-ailse friendships in congress. When Ford became president upon the resignation of Richard Nixon on August 9, 1974, Ford chose former New York governor Nelson Rockefeller to replace him as vice president. It took congress four months to confirm Rockefeller.