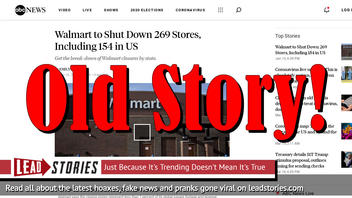 Did Walmart just announce that it was shuttering hundreds of its stores? No, that's not true: The story, going viral now on some platforms, is actually four years old, put out by ABCNews.com. There has been no recent announcement that the giant retailer was closing its doors to customers.
The story originated from an article (archived here) where it was published by ABC News on January 15, 2016, under the title "Walmart to Shut Down 269 Stores, Including 154 in US". It opened:
Walmart is closing 269 of its stores, including 154 locations in the United States, the company said today.

"Closing stores is never an easy decision, but it is necessary to keep the company strong and positioned for the future," said Doug McMillon, president and CEO of Wal-Mart Stores. The decisions were made after an analysis of the stores' financial performance and their alignment with the company's long-term goals, Walmart said in a news release.

Shares of Walmart have fallen nearly 30 percent in the past 12 months.

Walmart says the closing stores represent less than 1 percent of its global square footage and revenue.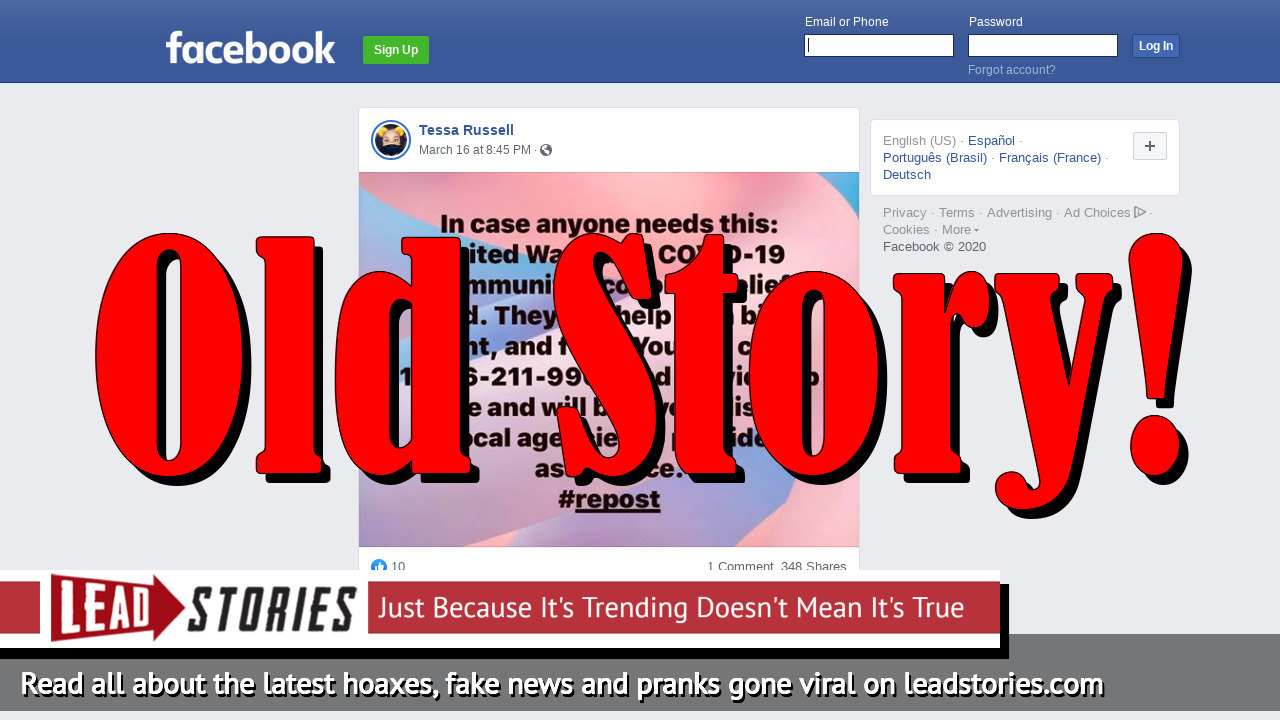 True enough. But the story is more than four years old now, and there was no announcement - as suggested in posts as recently as March 18, 2020 - that the closures were happening now. Consider this post:
While that post was shared about 130 times, one poster did note the old age of the story, saying: "This article was from 2016." In fact, so many people saw posts just like this that some 10 million people saw that news link on March 18, 2020, alone.
Walmart did change its hours amid the outbreak of the novel coronavirus, or COVID-19, to restock overnight and clean stories. We previously wrote about this here.
The global pandemic, which prompted President Trump to declare a national emergency in the United States, has claimed thousands of lives, sicked many thousands more and caused some nations to lock down during the crisis while others have closed vital government and education functions as well as closed gathering spots like bars and restaurants.