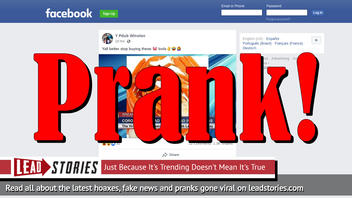 Has the novel coronavirus been found in crab legs? No, that's not true: The story making the rounds was created by a mobile phone app that allows users to make television-style news screenshots. It is a prank, but some people are falling for the joke.
The claim originated in a viral post (archived here) published by Y Pdub Winston on March 14, 2020. It opened:
Yall better stop buying these

🦀

boils

👌

😂
Users on social media only saw this:
The post was completely made up by a fake news generator app called "News Maker."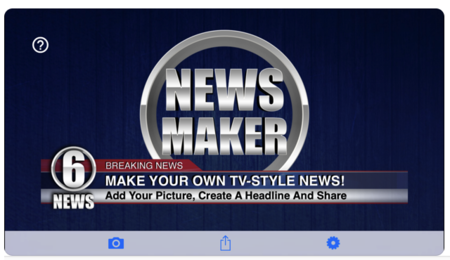 Here is the description for the 99-cent app:
News Maker is the only app that lets you create your own realistic, television-style news screenshots using your own photos and your own creative headlines! Amaze your friends and family when you share a fun news image where you are the star! Let your imagination run wild while you make the news with News Maker.

Make your own news in four easy steps:
1. Take a picture using the in-app camera or choose an existing one from your photo album.
2. Choose the theme for your news layout.
3. Add your own headline text.
4. Share with friends via Facebook, SMS, Twitter, email, or just save it to your photo album.
The "chyrons" contain spelling and grammatical errors - another clue that the story likely did not appear on an actual news broadcast. "Coronavirus" is incorrectly spelled as two words, and "leg" was typed as "lega."
Fake news generators can fool many people into believing the images actually originated on a television news program. This post has received hundreds of shares, comments, and engagements. Some commenters appear to believe the story is true.
While scientists believe the novel coronavirus originated in a seafood market in Wuhan, China, CNN reports the market was not just selling fish:
Snakes, raccoon dogs, porcupines and deer were just some of the species crammed inside cages, side by side with shoppers and store owners, according to footage obtained by CNN.
NBC News reports that scientists also believe bats may have played a role:
Many coronaviruses are zoonotic diseases, which means they spread from animals to people. And there is precedent for coronavirus outbreaks that originate in bats and spill over into humans through an intermediate animal.
Either way, this post is entirely false.