 Can people not wearing masks be reported by calling the phone number (281) 330-8004? No, that's not true: This claim is most likely a joke. The phone number that appears in the claim is the number to reach Houston, Texas, rapper Mike Jones. It was made famous among hip hop fans through a 2013 song by the American rapper, Bones. If you dial the number, you will get a recording of "your boy Mike Jones, money time" thanking "all of y'all" for calling him, and referring you to his website. Jones does not take reports of people not wearing masks.
The claim originated from from a post (archived here) where it was shared on Facebook on July 14, 2020. The post read:
If someone isn't wearing a mask, report them. Call (281)330-8004...
This is what the post looked like on Facebook at the time of writing: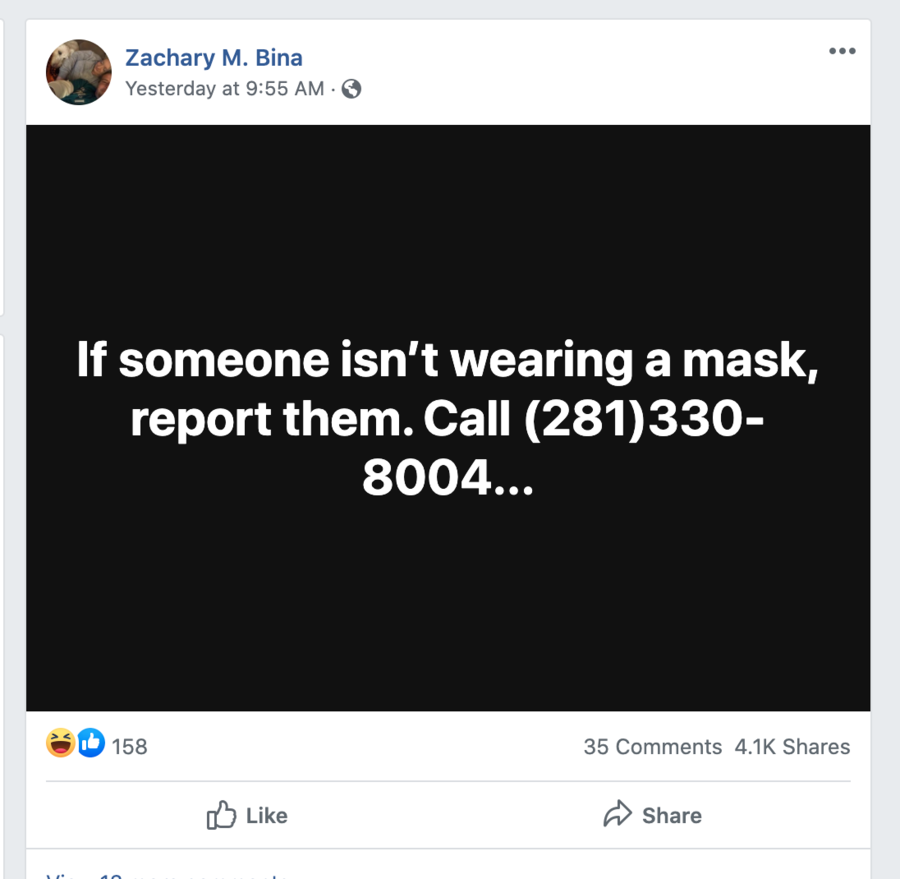 (Source: Facebook screenshot taken on Wed Jul 15 15:38:30 2020 UTC)
The source of the number is the title of this song: