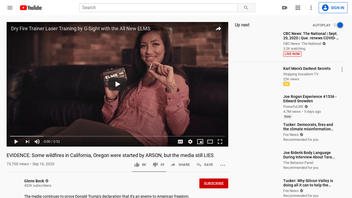 Were "several" instigators of BLM rallies and Antifa riots arrested and charged with arson in California and Oregon wildfires? No, that's not true: Federal and local officials have dismissed the claim that left-wing extremists were involved in starting wildfires that have ravaged the northwestern United States in September 2020 and they have asked for an end to the false claims on social media.
The claim appeared in a video (archived here) posted on YouTube by Glenn Beck on September 16, 2020, under the headline "EVIDENCE: Some wildfires in California, Oregon were started by ARSON, but the media still LIES". The video description read:
The media continues to prove Donald Trump's declaration that it's an enemy to American freedom. The mainstream press and the left have been saying for days now that wildfires in California and Oregon are a product of climate change, but Glenn has CLEAR EVIDENCE there's another story that needs to be examined: arson. And, in fact, several of the arsonists charged and arrested were also instigators in BLM rallies, violent protests, and Antifa riots. So what's REALLY going on? It's up to you to always question what you're being told, do your research, and find the truth.
This is the video as posted on YouTube:
Glenn Beck's description of his video goes further than his actual spoken claims. While he mocks fact checker Politifact for debunking claims that Antifa was involved in wildfires -- read "Oregon law enforcement does not have six 'antifa arsonists' in custody" and Antifa activists did not start the West Coast wildfires -- Beck devoted his discussion to questioning whether it was arson or climate change that caused the historic spread of the fires. He said he "asked my staff to see if there was any evidence on fires" that anyone was arrested for arson or "mischief with fire." He then waved a stack of papers he claimed were "arrest warrants and the arrest records."
Beck then read off a list of 10 people who have been charged with arson in California and Oregon in the past year -- not just in the last month. The information he shared about each case was mostly accurate, but still did not support the claim that "several" instigators of BLM rallies and Antifa riots were among the arson suspects. In fact, only the first name -- Jeffrey Acord -- is even remotely connected to Black Lives Matter protests or Antifa rioting. The fire Acord is accused of starting was in Washington State -- not Oregon or California -- and caused little damage.
Let's look at each case:
Jeffrey Acord is a 36-year-old man from Puyallup, Washington, arrested for arson on September 9, 2020. Heavy.com reports:
Jeffrey "Jeff" Acord was arrested in Puyallup, Washington, in suspicion of being connected to a fire that started in Washington. Police said on Twitter that he was caught starting a fire and Acord said he happened upon the fire while looking for a lost camera. He was previously arrested during a Ferguson protest in 2014 and he recently posted on social media about supporting Black Lives Matter, but not supporting looting and hurting local businesses. Acord's name has gone viral on social media posts claiming he's a member of "Antifa," but his posts appear to show Black Lives Matter support, not Antifa specifically.
Christine Comello is a 36-year-old Spokane, Washington, woman charged with arson on September 7, 2020. The fires she is accused of starting were in Washington (not Oregon or California) were quickly extinguished, a Spokane news website reported. She has no known connection to BLM or Antifa.
Domingo Lopez Jr., 45, was arrested in Portland for starting a small brush fire along an interstate on September 13, 2020. He was re-arrested for other fires hours after he was released from jail. He was then taken to a hospital for mental health evaluation, according to a local news station. There is no known connection to BLM or Antifa.
Michael Bakkela, 41, is described by authorities in Phoenix, Oregon, as a "local transient" who has a felony arrest record mostly involving methamphetamine possession, according to Heavy.com. The local sheriff revealed no connection between Bakkela and BLM or Antifa:
The Jackson County Sheriff's Office announces a suspect has been arrested on Arson and other charges regarding a fire that was set during the Almeda Fire in the area of the railroad tracks in Phoenix, Oregon. This case is separate from the Almeda Fire investigation but the investigations have been a joint effort by the Major Assault Death Investigation Unit members including JCSO, Oregon State Police, Medford PD and Ashland PD."
Jonathan Maas, 44, was charged with arson in Lane County, Oregon, on September 9, 2020, for allegedly started a fire in woods near a frisbee golf course. Again, no known connection to BLM or Antifa.
@LaneSheriffOR has arrested 44 year old Jonathan Maas in connection with a brush fire (~5ft in diameter) set in the Dexter area on 9/9/20. Thank you to the kind folks who spotted the fire and extinguished it! (This incident is NOT related to the Holiday Farm/McK fire.) pic.twitter.com/Ld4H35nqFR

-- Lane County Sheriff (@LaneSheriffOR) September 11, 2020
Anita Esquivel, 37, was arrested on September 7, 2020 for allegedly starting a fire along Highway 101 in Monterey County, California. A blogger initially claimed Esquivel was connected to Antifa, but the district attorney made a public statement saying it was false, according to a local television website:
UPDATE 9/11/2020 2:20 p.m. The Monterey County District Attorney's Office tells KION that they have no information or evidence suggesting that a woman accused of intentionally starting fires on Highway 101 has any connection to Antifa.

The DA said there is no evidence of that sort of activity in the area.
Osmin Palencia, 37, was arrested on August 16, 2020, for allegedly starting the Ranch 2 Fire in Azusa, California. Palencia is a homeless man who camped in the Azusa Canyon Riverbed, police told a Los Angeles TV station. Palencia had no known connection to BLM or Antifa.
Noel Lopez Mejia, 46, was arrested in December 2019 after a months-long investigation into fires in September and November along the shore Diamond Valley Lake near Hemet, California. He pleaded guilty and was sentenced to 17 years in prison earlier this year, according to Patch.com. There is no known connection to BLM or Antifa.
Freddie Owen Graham, 68, of Missouri was arrested in September 2019 and charged with arson in connection with a fire that burned 128 acres in Santa Clara County, California, according to CNN. Graham, pictured below, had no known connection to BLM or Antifa: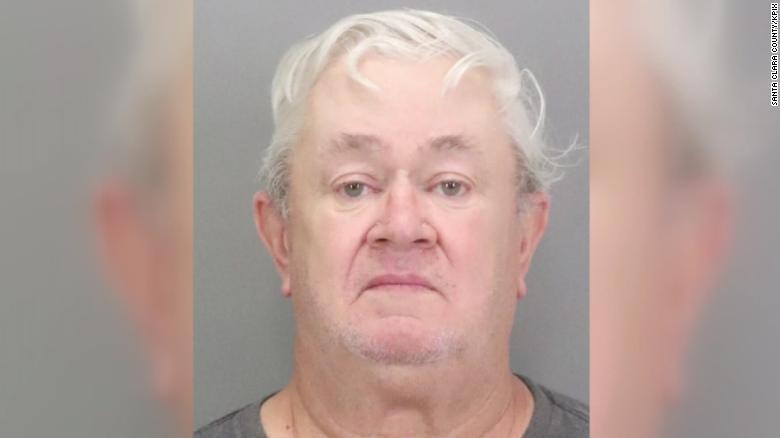 Ivan Geronimo Gomez, 30, of Fresno, California, was arrested for allegedly starting the Dolan Fire, which burned more than 125,000 acres over a month. Gomez, who allegedly was involved in marijuana cultivation in the Big Sur area, reportedly told investigators he started the fire to hide two murders. No bodies have been found and the court has ordered a psychological exam for Gomez to see if he is mentally fit to stand trial, according to TheCalifornian.com. There is no known connection between Gomez and BLM or Antifa.
After listing those 10 cases, Beck said:
Those are just the few that I can just actually grab the arrest warrants and the arrest records. You want to tell us Politifact how you came to the conclusion and called the idea that there was arson in these fires? Can you tell me how you came to that conclusion, because your fact check seems to be entirely false.
Beck did not prove PolitiFact wrong: Beck's 10 examples include just six cases in California and Oregon (the states listed in the headline and description) and none of those have any known connection to BLM or Antifa. The one suspect with any connection to BLM is connected to a fire in Washington State. Two of the examples involved 2019 fires.
Lead Stories, along with PolitiFact, has previously debunked claims that BLM or Antifa were behind the western wildfires. For details on how federal, state, and local authorities are dismissing the claims and asking for people not to spread them, read these articles:
Fact Check: Antifa Did NOT Admit to Igniting Fires All Over The Country To Draw Attention To Climate Change
Fact Check: Officials Did NOT Say California Wildfires Were Coordinated Arson
Fact Check: Western Wildfires Are NOT Evidence Of A Coordinated Antifa Campaign To 'Burn The Country Down'
In closing, Beck launched an attack on all journalists -- at least those who earned journalism degrees. Beck, whose formal education apparently ended with high school, said:
If you have a degree from any school of journalism, I don't trust you. You have lied over and over and over and over again. You are pointing everyone's direction in the wrong direction and I echo the words of Donald Trump: You are an enemy to mankind. You are an enemy to man's freedom. What you have done will be remembered a hundred years from now when maybe, possibly, possibly men are free again after what you have done. You will be remembered in not a kind way because you know what's going on and you are lying and covering up.
Lead Stories does not fact check opinions or predictions, so we will not address that statement.
Finally, Beck's video description claims the media lied about these cases -- yet, he is repeatedly reading media reports and not directly from arrest documents.