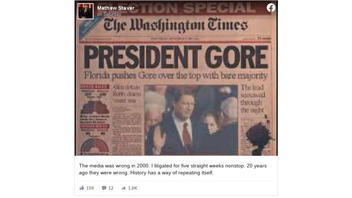 Did The Washington Times publish a "PRESIDENT GORE" front page headline on November 8, 2000, following the highly-contested and drawn-out 2000 election in which Democratic candidate Al Gore ended up losing to George W. Bush? No, that's not true: This is a doctored headline. The Times never ran this front page. In the 2000 presidential election, it came down to a recount of votes in Florida and a Supreme Court decision to declare that Bush was the victor.
The claim originated in a Facebook post (archived here) where it was published by Mathew Staver, a constitutional law attorney and chairman of the Liberty Counsel, on November 7, 2020. The caption read:
The media was wrong in 2000. I litigated for five straight weeks nonstop. 20 years ago they were wrong. History has a way of repeating itself.
This is what the post looked like on Facebook at the time of writing:
(Source: Facebook screenshot taken on Mon Nov 9 14:23:25 2020 UTC)
The Times declared the claim erroneous in a tweet posted on November 8:
We also wish to add that Mr. Murtaugh has been officially notified via email about this error.

-- The Washington Times (@WashTimes) November 8, 2020
The following photo from the Mitchell Archives of newspaper editions is the authentic front page from November 8, 2020: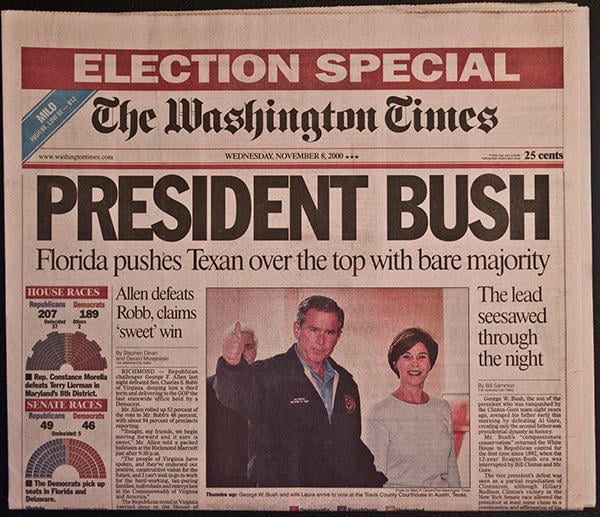 The following publications also reported that the "PRESIDENT GORE" front page is fake.
The doctored image took off after Tim Murtaugh, the director of communications for the Trump campaign, tweeted a photo of the campaign headquarters seemingly plastered with the fake front page: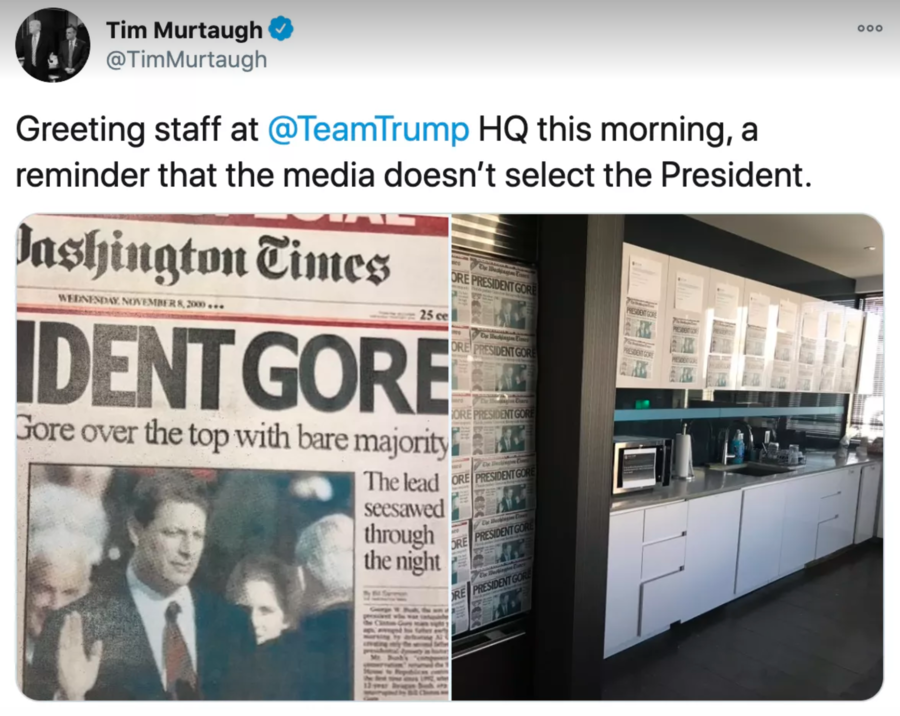 Since Gore ended up losing to Bush in 2000, Murtaugh was apparently using the fake front page in an attempt to make a commentary on how Trump could still clinch the presidency even though it has been called for Biden.