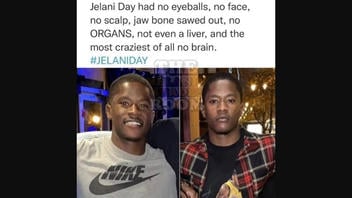 Was the recently discovered body of Jelani Day missing any organs upon recovery? No, that's not true: The LaSalle County (Illinois) Coroner's office told Lead Stories, "NO organs were missing from the body upon its recovery on 9/4/21." A local news report also includes a statement from the man's mother, who says, "No organs were missing."
The claim appeared in a Facebook post (archived here) on October 11, 2021. Above two photos of Jelani Day, the text reads:
Jelani Day had no eyeballs, no face, no scalp, jaw bone sawed out, no ORGANS, not even a liver, and the most craziest of all no brain.
#JELANIDAY
This is what the Facebook post looked like on October 14, 2021: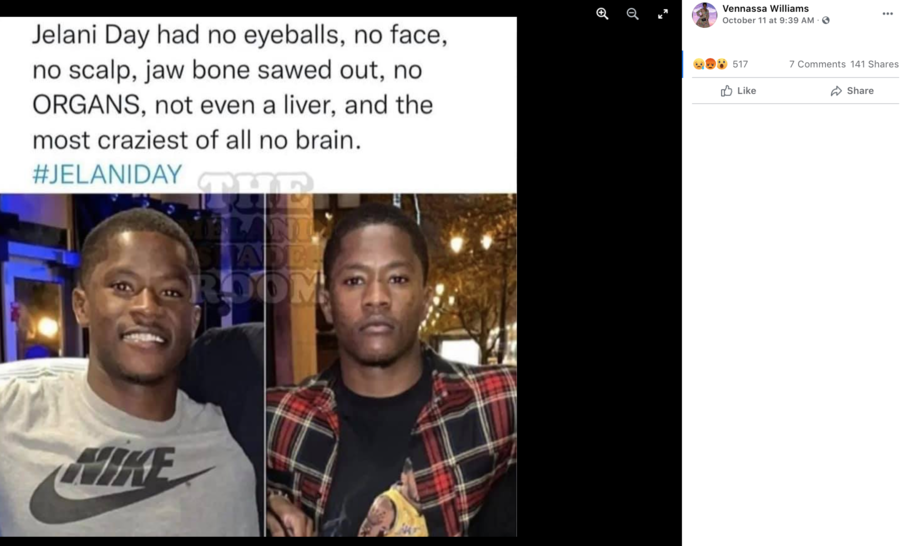 (Source: Facebook screenshot taken on Thu Oct 14 19:20:16 2021 UTC)
Jelani Day was a graduate student at Illinois State University who was reported missing on August 24, 2021. His body was found two days later in the Illinois River.
Lead Stories reached out to LaSalle County coroner's office to verify if any organs were missing from his body. A spokesperson responded in an October 14, 2021, email:
NO organs were missing from the body upon its recovery on 9/4/21. The body was however in a severe state of decomposition due to the weather conditions at that time & being in the river water for several days. There was evidence of turtle & fish activity about the body.
NBC Chicago also published a report that features a statement from Jelani Day's mother, who said:
No organs were missing. I do not want to stray off from the facts.