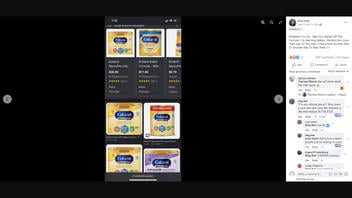 Is Enfamil, an infant formula brand, harming and killing babies during the U.S. baby formula shortage of 2022? No, that's not true: There is no evidence that Enfamil poses such a threat to babies. Although there was a widespread baby formula recall in the United States in 2022, Enfamil products were not a part of the recall.
The claim appeared in a Facebook post on June 23, 2022. The post includes a screenshot of Enfamil products, mostly Enfamil NeuroPro. The caption reads:
PARENTS !!

Whatever You Do , Take Your Babies Off This Formula !! Its Harming Babies , Mothers Are Losin Their Kids To This Milk !! Please Find Another Milk Or Another Way To Feed Them !!!
This is what the post looked like on Facebook at the time of writing: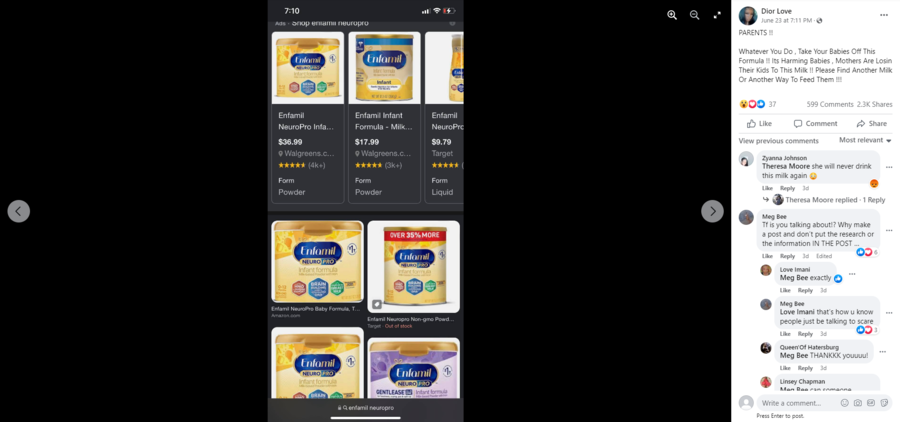 (Source: Facebook screenshot taken on Tue Jun 28 22:16:24 2022 UTC)
A widespread baby formula recall in the U.S. in 2022 has resulted in a formula shortage. The recalled products were produced by Abbott Nutrition. However, Enfamil, which is made by Reckitt, is not one of the products that were recalled. Enfamil has been recommended (here, here) as an alternative to the recalled baby formula products. On June 15, 2022, the Food and Drug Administration (FDA) even announced that base powder would be imported to make batches of Enfamil to help alleviate the formula shortage.
In an email sent to Lead Stories on June 28, 2022, about the claim, an FDA spokesperson said the agency monitors or investigates potential foodborne illnesses in products and takes them seriously. The spokesperson said that any updates about the formula recalls can be found on this page, which is also linked in the paragraph above. The resources on the FDA page do not mention Enfamil as a potentially dangerous product. The FDA does not appear to be investigating any foodborne illness outbreaks of Enfamil products at the time of writing.
During a phone call with Lead Stories on June 28, 2022, Dr. Steven Abrams, immediate past chair of the American Academy of Pediatrics Committee on Nutrition and pediatrics professor at The University of Texas at Austin, said the claim is untrue.
Lead Stories reached out to Reckitt for comment on the claim. We will update this story with any response.
Other Lead Stories fact checks related to baby formula can be found here.