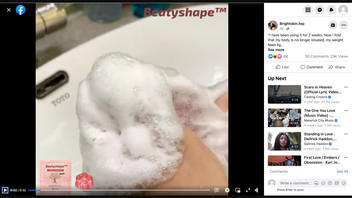 Will this jelly soap help you lose weight? No, that's not true: The Facebook post links to a product that is not even advertised in the video. The link leads to a similar product that Lead Stories debunked here. A registered dietician nutritionist Lead Stories spoke to says this is fake.
The claim appeared in a Facebook post on August 22, 2022. The video shows images of a pink soap, images of the human body that could be used in an anatomy course and montages of different women decreasing in size. The caption opens with:
'I have been using it for 2 weeks. Now I find that my body is no longer bloated, my weight feels lighter and I even sleep better!'
This is what the post looked like on Facebook at the time of writing: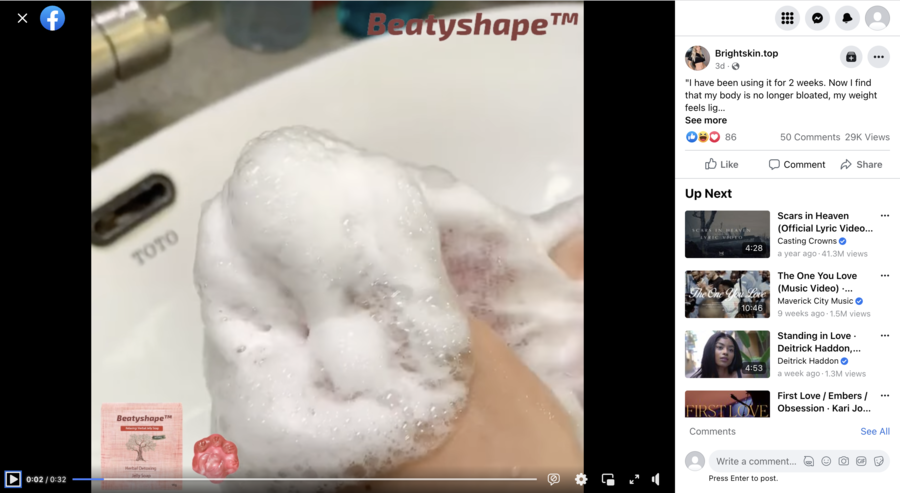 (Source: Facebook screenshot taken on Thu Aug 25 19:10:27 2022 UTC)
Lead Stories reached out to Jonathan Valdez, a registered dietician nutritionist (RDN), in an August 25, 2022, email. Asked if this jelly soap, could help someone lose weight, he bluntly replied, "That's fake!"
In our foot tablet story, Bonnie Taub-Dix, RDN, explained that if there was some magical portal in your pinky toe that helped absorb the chemical that was coming from this tablet that caused people to lose weight, that would be monumental. The same pseudoscience is being used in this Facebook video. There is no mention, in either this jelly soap or the foot tablet video, of a chemical they possess that will make people lose weight just by soaking in it or rubbing it on their bodies while bathing.
More Lead Stories fact checks about claims on how to lose weight are here, here and here.