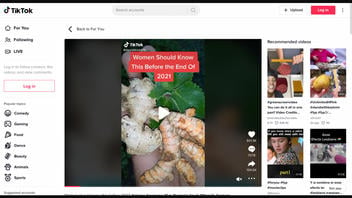 Will this oregano, turmeric and ginger tea cure women of cancer, fibroids or cysts? No, that's not true: There is no evidence that this tea will cure any cancer, fibroids or cysts. A registered dietitian nutritionist (RDN) told Lead Stories that believing this claim could be hazardous to a person's health. CancerResearchUK.org writes that there is some evidence that a substance in turmeric could kill cancer cells, but more research is needed. The National Foundation For Cancer Research also writes about how these three herbs are a good addition to one's diet, but should not replace regular screenings and prevention measures.
The claim appeared in a TikTok (archived here) where it was posted on December 12, 2021, with the on-screen text reading, "Women Should Know This Before the End of 2021." The video opened with a man saying:
Women should know this before the end of 2021. Women who are experiencing cancer, fibroids, or cysts should consume these herbs ...
Here is what the TikTok looked like at the time of writing: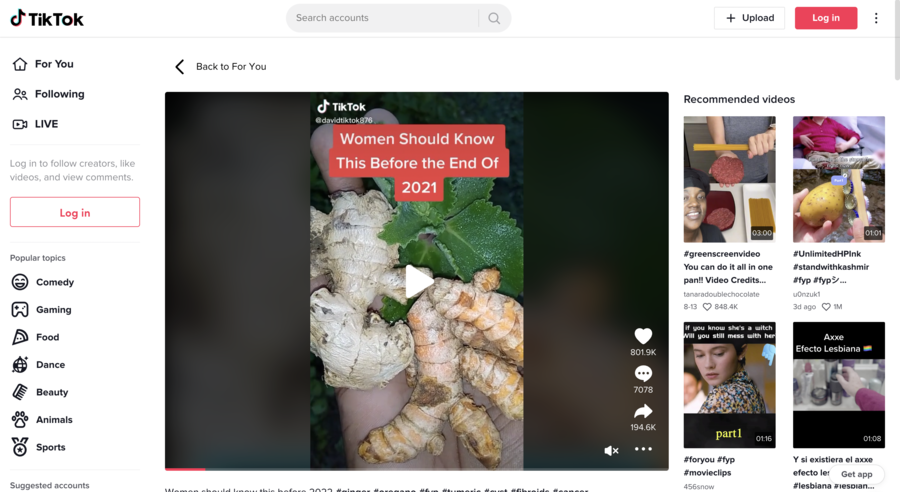 (Source: TikTok screenshot taken on Mon Aug 29 18:50:11 2022 UTC)
The TikTok claims that women experiencing cancer, fibroids or cysts should consume three leaves of oregano, a tablespoon of chopped turmeric and a tablespoon of chopped ginger three times a day for one month, in the form of a tea, to be cured from the aforementioned illnesses. The narrator does not specify what type cancer or cysts would benefit most from this drink and does not identify himself.
Bonnie Taub-Dix, RDN, creator of BetterThanDieting.com, and author of "Read It Before You Eat It - Taking You from Label to Table", told Lead Stories in a August 29, 2022, email that believing a claim like this could be dangerous:
There has never been any food product that should claim to "cure" a disease, like cancer. Believing in that claim could be dangerous, to say the least. Although those herbs and spices can help in promoting good health, it would take more than these foods to cure cancer.
CancerResearchUK.org writes that some laboratory studies on cancer cells have seen that curcumin, a compound found in turmeric, has been able to kill cancer cells and prevent more from growing. However, more research is needed and no scientific cancer organizations support these claims.
The National Foundation For Cancer Research notes that turmeric, oregano and ginger all have properties that are a great addition to a person's everyday diet in an article titled, "Can Herbs and Spices Treat Cancer?" The article makes it clear that while a healthy diet is important, these herbs are not a suitable replacement for regular cancer screenings and prevention measures against cancer, like reducing tobacco use.
More research can be found here about curcumin, which is found in tumeric, eradicting ovarian cysts in rodents, but more study is needed for humans.
Here, here and here are other Lead Stories fact checks on cancer claims.