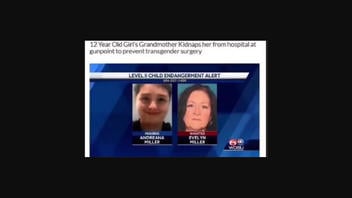 Did a 12-year-old girl's grandmother kidnap her from the hospital at gunpoint to prevent transgender surgery? No, that's not true: The grandmother's attorney told Lead Stories the claim was completely false. The woman was arrested and pleaded guilty in a case where she took her granddaughter from an emergency room at gunpoint. Her sentencing motion specified that her reasoning was that the child was autistic and she was trying to "protect" her from being transferred to a psychiatric facility.
The claim appeared in an Instagram post on November 22, 2022. It opened:
12 Year Old Girl's Grandmother Kidnaps her from hospital at gunpoint to prevent transgender surgery
Here is what the post looked like at the time of writing: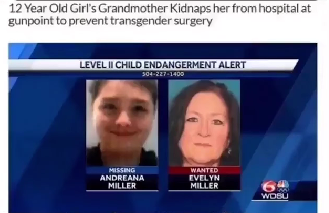 (Source: Instagram screenshot taken on Nov 23 19:38:41 2022 UTC)
The post has a screenshot from news station WDSU in New Orleans showing a woman named Evelyn Miller, with "wanted" above her name; and a young woman named Andreana Miller, with "missing" above her name, and the claim that the grandmother took her at gunpoint to prevent transgender surgery. Below that is what appears to be footage of a video game with a man carrying a child in a hospital gown.
Lead Stories reached out to Evelyn Miller's attorney, Joe Marino, who responded via email on November 23, 2022, saying of the claim, "That is completely false."
Evelyn Miller was arrested in February 2020 after taking her granddaughter at gunpoint from the Ochsner Medical Center, according to Nola.com. Transgender surgery was never reported as a reason for her taking her granddaughter way from an emergency room. Her arrest was described in the story:
Her 12-year-old granddaughter was a patient at the hospital on Feb. 14, 2020, when Miller took exception to the staff's care decisions, according to authorities. Miller's daughter, Pamela Miller, told WWL television that doctors were trying to send the girl to a mental health center.
In August 2022 Miller was sentenced to 10 years in prison, according to Nola.com. A sentencing motion obtained by Lead Stories stated the reason why Miller took her granddaughter from the medical center and it was not due to transgender surgery:
The defendant, in her mind, was protecting her Autistic granddaughter. To be sure, the defendant used poor judgment in reacting to proposed commitment for medical treatment that she believed was dangerous to her granddaughter's health. The defendant believed the proposed commitment medical treatment would place her granddaughter in greater danger of suffering a prolonged seizure. Although the defendant was wrong, the defendant did not act with evil intent.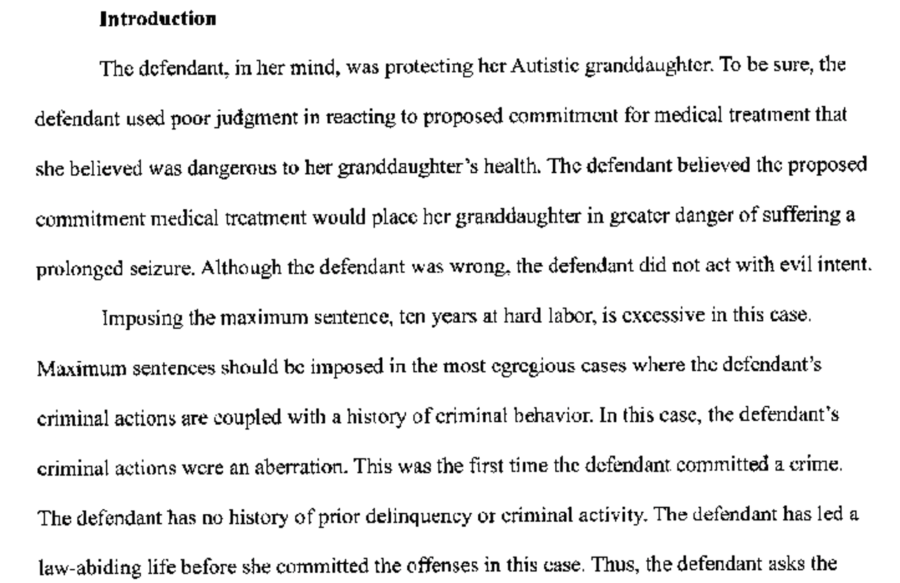 (Source: Jefferson Parish court records screenshot taken on Nov 23 19:45:12 2022 UTC)
Other Lead Stories fact checks about transgender children are here.