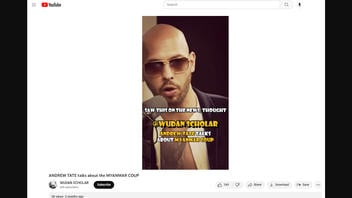 Does the southeast Asian country of Myanmar use the same voting machines as the United States in its elections? No, that's not true: According to a spokesperson for the Asian Network for Free Elections, a non-governmental organization that works to promote democracy in Asia, Myanmar has not used voting machines in its elections at all.
The claim, which has also been made in the past, appeared in a YouTube video published on August 12, 2022. The video featured social media personality Andrew Tate on a podcast discussing elections and politics in Myanmar (called Burma by the U.S.). Toward the end of the video, Tate said to the host:
Do you know what voting machines they use? ... Same as the United States.
This is how the video appeared at the time of writing: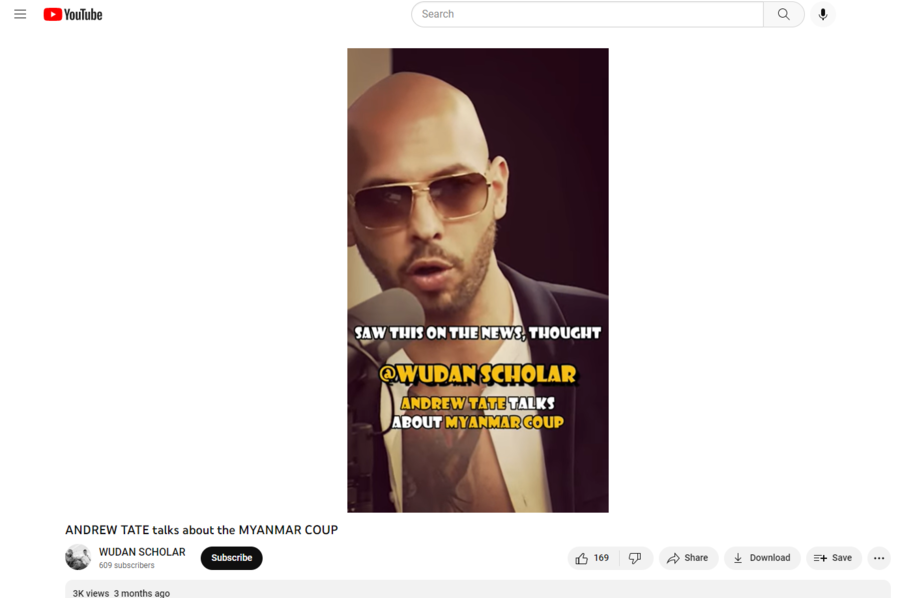 (Source: YouTube screenshot taken on Thu Nov 17 20:19:49 2022 UTC)
The full episode of the podcast in which Tate makes the Myanmar claim can be found on Apple Podcasts. Tate begins the claim at the 1:0:13 mark.
"Myanmar's elections are paper-based and Myanmar has never used voting or counting machines," according to Amaël Vier, a senior program officer at the Asian Network for Free Elections. He emailed Lead Stories on November 16, 2022.
Lead Stories also found no evidence that voting machines were used in any of Myanmar's recent elections, including the contentious 2020 election that led to a military coup in 2021. Reports about the 2020 election from the Support to Electoral Processes and Democracy program (STEP Democracy), a program developed by the International Institute for Democracy and Electoral Assistance to support credible elections in Myanmar, and the People's Alliance for Credible Elections (PACE) Myanmar, an organization that advocates for fair electoral processes, do not mention the use of voting machines by the country's voters.
The former report even states that "ballot papers" and "ballot boxes" -- not voting machines -- were part of the voting materials in the election. AP News footage of the country's 2020 election shows voters and election workers handling what appear to be paper ballots.
Images of Myanmar's 2015 general election (here and here), the 2012 parliamentary by-election and the 2010 general election, Myanmar's first nationwide parliamentary election since 1990, show voters and election workers handling physical ballots.
Lead Stories also contacted STEP Democracy, PACE Myanmar, the U.S. Embassy of Myanmar and the International Foundation for Electoral Systems, a global organization that works to promote and protect democracy, for information about whether Myanmar has ever used voting machines in their elections. We will update this fact check with any relevant responses.

Additional Lead Stories fact checks of claims related to voting machines can be found here.