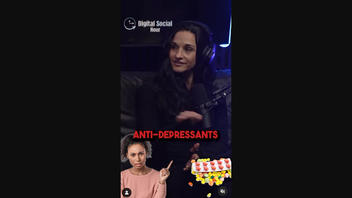 Does consuming folic acid or folate cause depression, particularly postpartum? No, that's not true: There is no substantiated evidence to suggest that folic acid causes depression, postpartum or otherwise. A medical expert who focuses on the genetic links between folate and postpartum depression told Lead Stories that such claims are "absolutely unfounded" and "potentially harmful misinformation." Rather, research suggests that consuming folic acid may help treat depressive symptoms, both when taken individually and with some antidepressant medications.
The claim originated in a video on Instagram on April 20, 2023, by @seanmikekelly, host of the Digital Social Hour Podcast. The caption with the video read:
Sage Workinger explains how the bread and pasta in America causes health problems.

#bread #pasta #food #health #doctor #allergies
In the video, an overlay read "THE GOVERNMENT IS POISONING YOUR BREAD." Sage Workinger, founder of the self-described "alternative health technology" company 10X Health System, said in part:
In 1993, the government started spraying our grain source with folic acid. Guess what went on the rise? Antidepressants, anti-anxiety medication. Gut medication ...

You know, they came up with the 'folic acid' -- really it's folate, which prevents neural tube defects in pregnant women. So, that's why you hear when women are pregnant they're supposed to take high doses of folic acid. That's fine if you don't have an MTHFR genetic mutation. If you do, then folic acid really is what's causing postpartum depression. It happened to me, and I couldn't figure out why.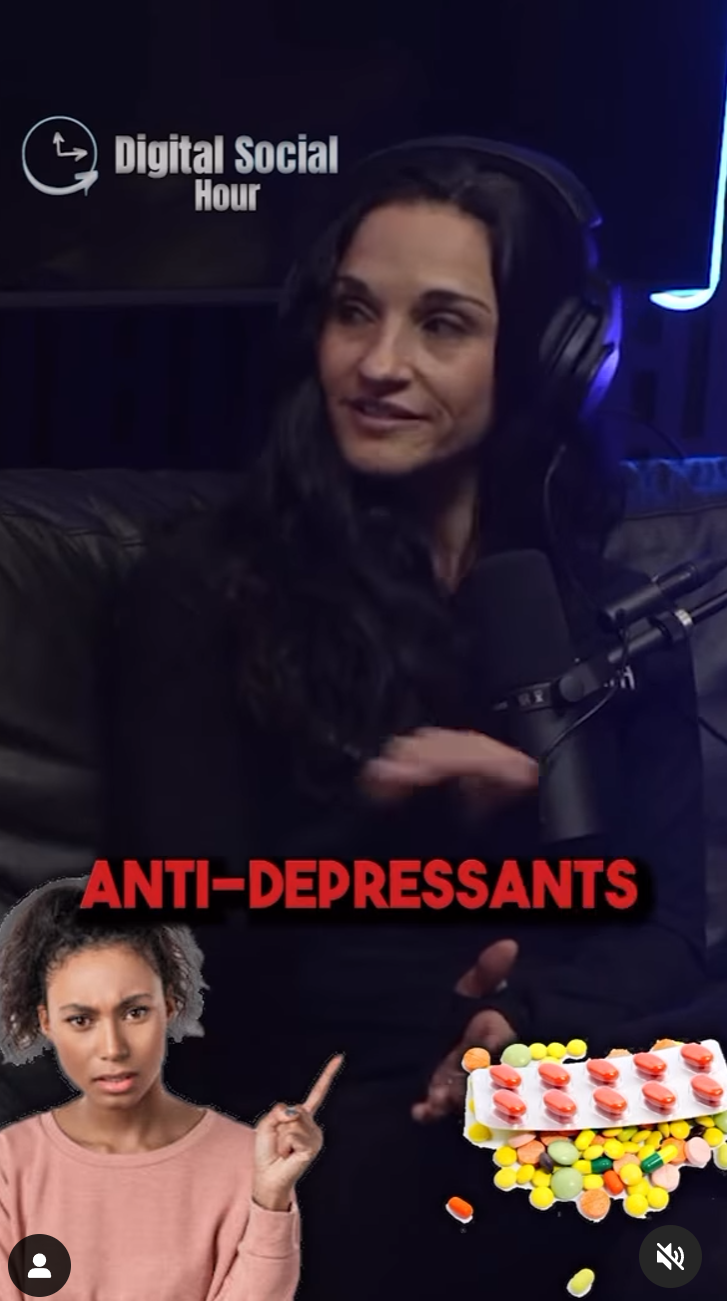 (Source: Instagram screenshot taken Fri April 21 10:45:00 UTC 2023)
In the video, Workinger implies that folic acid consumption, and by proxy folate, cause depression, and particularly postpartum depression in people with the MTHFR (methylene tetrahydrofolate reductase) genotype.
Contrary to the claim in the post, several studies have shown that low folate levels are associated with depression. Evidence largely suggests that supplementing with folic acid may help improve depressive symptoms, both independently and with antidepressant medications like selective serotonin reuptake inhibitors (SSRIs) and serotonin and norepinephrine reuptake inhibitors (SNRIs).
Lead Stories reached out to Jehannine Austin, a professor in the departments of medical genetics and psychiatry at the University of British Columbia, regarding the claim. Austin responded by email on April 25, 2023, saying: "The claim that taking folic acid increases the risk for depression or that it causes depression is NOT supported by research evidence. In fact, there is some evidence to suggest that folate may actually be helpful to people who are struggling with depression -- and that it may be especially useful if someone has MTHFR variations." Austin's research focuses on the underlying genetics of mental illnesses, including the relationship between folate levels and postpartum depression.
MTHFR is a gene related to folate processing believed to also be connected to certain neurotransmitters and serotonin. A genetic abnormality in the gene mentioned in the Instagram video, known as MTHFR C677T, is associated with certain genetic conditions, including birth defects. The U.S. Centers for Disease Control and Prevention (CDC) recommends pregnant people -- both with the variation and without -- consume 600 micrograms (mcg) of folic acid daily. (Women of a reproductive age are recommended to consume 400 mcg daily.)
"Depression is not a condition that arises as the result of any single thing. It's something that arises as a result of a large number of tiny genetic variations acting together with the experiences we have," Austin wrote in her email to Lead Stories.
Also in response to an inquiry from Lead Stories, the National Institutes of Mental Health referred to a fact sheet in an email received on April 25, 2023, that addressed the relationship between folate and depression:
People with low blood levels of folate might be more likely to have depression. In addition, they might not respond as well to antidepressant treatment as people with normal folate levels.

Folate supplements, particularly those that contain methylfolate (5-methyl-THF), might make antidepressant medications more effective. But whether supplements help both people with normal folate levels and those with folate deficiency isn't clear. More research is needed to better understand the role of folate in depression and whether folate supplements are helpful when used in combination with standard treatment.
Not only is folic acid recommended by many experts to address depressive symptoms, particularly in pregnant and postpartum people, its consumption is also associated with lower birth defects. Key findings published by the CDC in 2022 found that folic acid ingestion prevents an estimated 1,300 babies each year from developing neural tube defects, a birth defect caused by neural tubes closing improperly that can result in conditions like anencephaly and spina bifida.
Austin added that demand for folate increases by 70 percent during pregnancy, yet the mechanisms through which MTHFR, folate and depression interact are "really complex."
Folate and folic acid are related but different. Folate is the natural form of vitamin B9 and is found in vegetables, fruit, nuts, beans and peas. Folic acid, meanwhile, is a synthetic form of folate that can be added to enrich certain foods. Since 1998, the U.S. Food and Drug Administration (FDA) has required that folic acid be added to grain products through fortification. Today, much of the bread, flour, pasta, and rice in the U.S. contains folic acid, according to the FDA.

Lead Stories has debunked other false reproductive health claims online, including that women can "get pregnant by sunlight" as a result of parthenogenesis, that menstrual cycles are unnatural and are caused because the body is removing toxins and that consuming only female animal meat increases estrogen in human males.