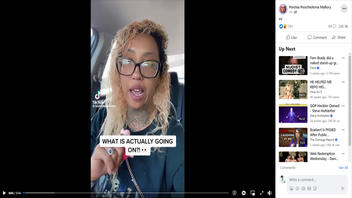 Did the Grim Reaper walk through Westminster Abbey during the coronation of King Charles III on May 6, 2023? No, that's not true: A press officer at the Abbey told Lead Stories that the robed figure seen on TV during the ceremony is a verger, not the symbolic representation of death. A verger is a lay minister who assists the clergy during public worship
The claim appeared in a video post on Facebook (archived here) on May 7, 2023. The description for the post only included a pair of side eyes:

This is what the post looked like on Facebook at the time of writing: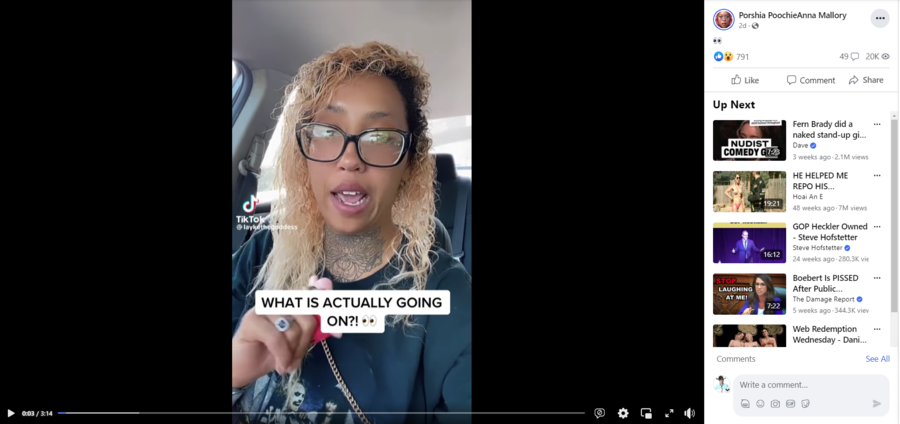 (Source: Facebook screenshot taken on Tue May 9 15:33:13 2023 UTC)
During the video, the narrator lays out a string of conspiracy theories, ending with one about the Grim Reaper. At the 2:43 mark, she says:
Have y'all seen the footage of the Grim Reaper at King Charles's coronation? [shows video of the figure] Y'all know that his coronation happens to fall six months, six weeks and six days after Queen Elizabeth's funeral. What the hell is going on?
Here's a screenshot of the figure the narrator identifies as the Grim Reaper at the 2:48 mark of the video:
(Source: Facebook screenshot taken on Tue May 9 16:27:50 2023 UTC)
The figure also appeared in another clip that was viewed widely on TikTok.
Westminster Abbey
Grace Long, a press officer at Westminster Abbey, where the coronation took place, told Lead Stories in a May 9, 2023, phone interview that the person seen in the video was not the Grim Reaper. She said:
We've had lots and lots of calls and emails about this. We're not really responding, only to say that it was a verger and that's it. ... It's not a priest, it's someone who assists with services.
Long repeated herself later in the interview. She continued:
No, not the Grim Reaper, a verger. ... I think there probably would've been a little bit more impact [if it were the Grim Reaper].
Not 666
The May 6, 2023, coronation of King Charles was held more than six months, six weeks and six days after the death of his mother on September 8, 2022. However, according to calculations by Lead Stories, that day would have fallen on April 25, 2023, which is about a week and a half before the coronation. The reference to 666 in the video was meant to link the event to the Antichrist.