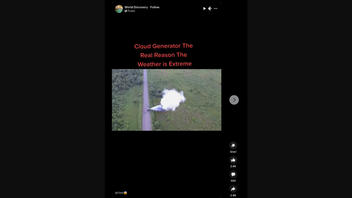 Does a video circulating on social media demonstrate the use of "cloud generators" to manipulate the weather? No, that's not true: The clip reuses old footage of Russian-manufactured military machines.
The claim appeared in a video post on Facebook on May 3, 2023, under the title:
Cloud Generator The

Real Reason The

Weather is Extreme
This is what it looked like on Facebook at the time of writing: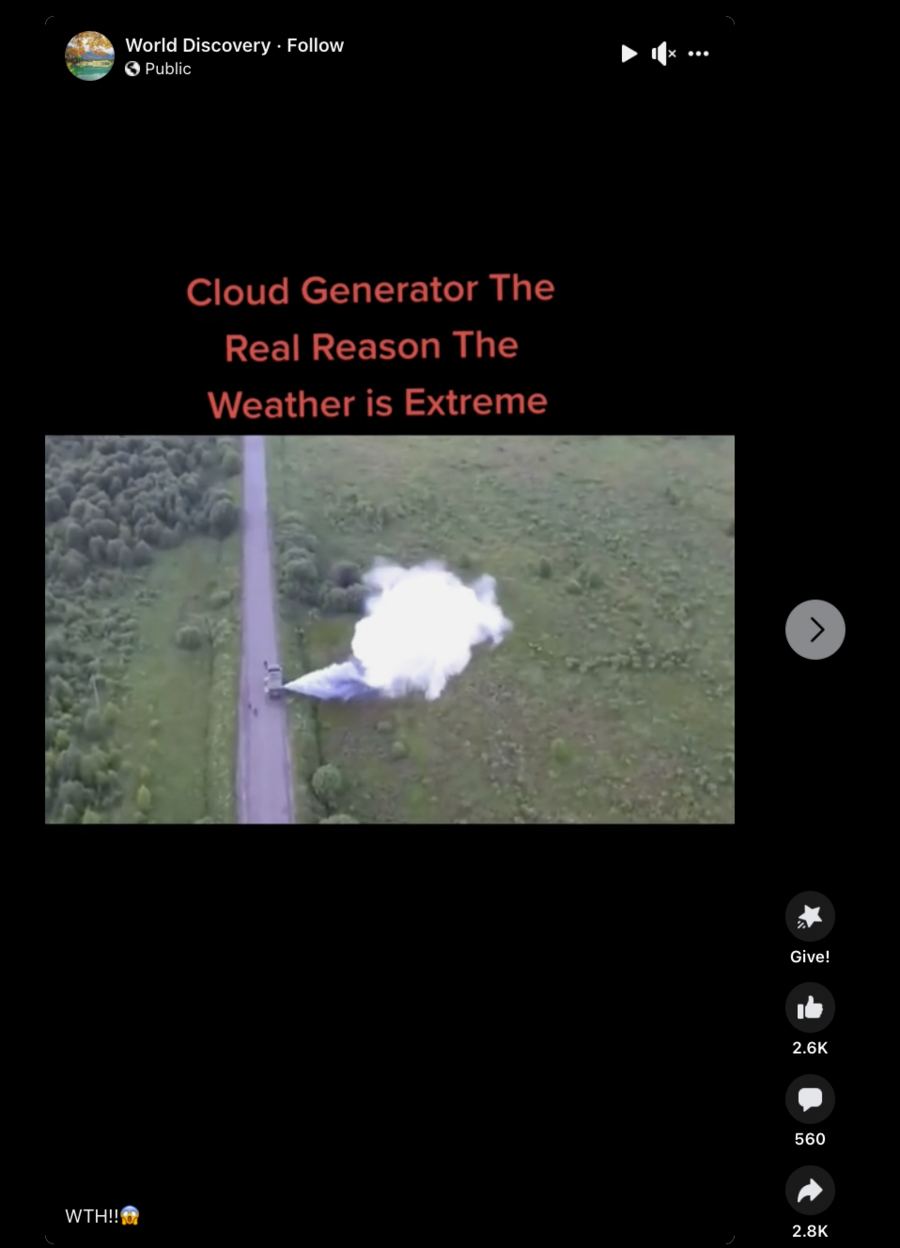 (Source: Facebook screenshot taken on Mon May 8 19:49:00 2023 UTC)
The post did not provide any details on the date or location of the footage and only consisted of two clips.
A reverse image search shows that what was captured in the first frame is a TDA-3 -- a Russian military KAMAZ truck, equipped with the additional gear to create a smokescreen in land combat situations to conceal the movements of army personnel. The post on Facebook reused footage that first appeared on YouTube in 2017.
The website of the Russian Ministry of Defense most recently mentioned these machines in late April 2023.
The clip reused a 2013 YouTube video published under the title "TMC 65 - Taurus Molecular Cloud":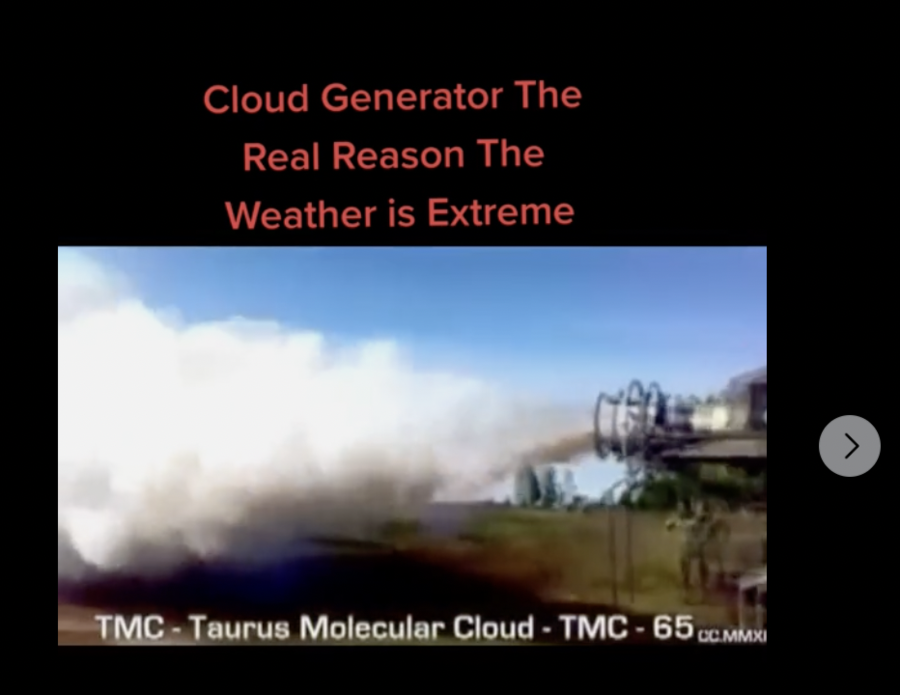 (Source: Facebook screenshot taken on Mon May 8 Screen 21:21:15 2023 UTC)
In reality, the Taurus molecular cloud is an astronomical phenomenon some 430 light years from Earth that came into being without any human impact.
Further research shows that this footage first appeared on YouTube in a February 2010 video. Its caption clearly pointed to the man-made nature of the object in the frame. In Cyrillic letters, it said: "ДМС-65." That is the name of another truck used by the Russian army for disinfecting surfaces of tanks in case of a chemical attack, as seen, for example, in a report aired by the Russian Ministry of Defense's TV channel.