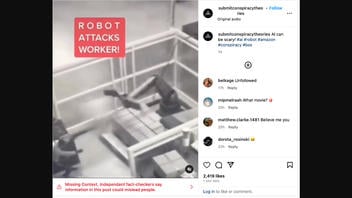 Did security footage capture the moment when an "angry" warehouse robot attacked a human worker? No, that's not true: This is a short science fiction film made by a film company in Georgia with CGI. The company, Sozo Bear Films, emailed Lead Stories, confirming that this footage is not real and was created with visual effects.
The claim appeared on Instagram (archived here) on May 8, 2023. The narration opens with:
This video captures the moment when a box-packaging robot makes a critical error, and what follows will send shivers down your spine. Watch this.
This is what the post looked like on Instagram at the time of writing: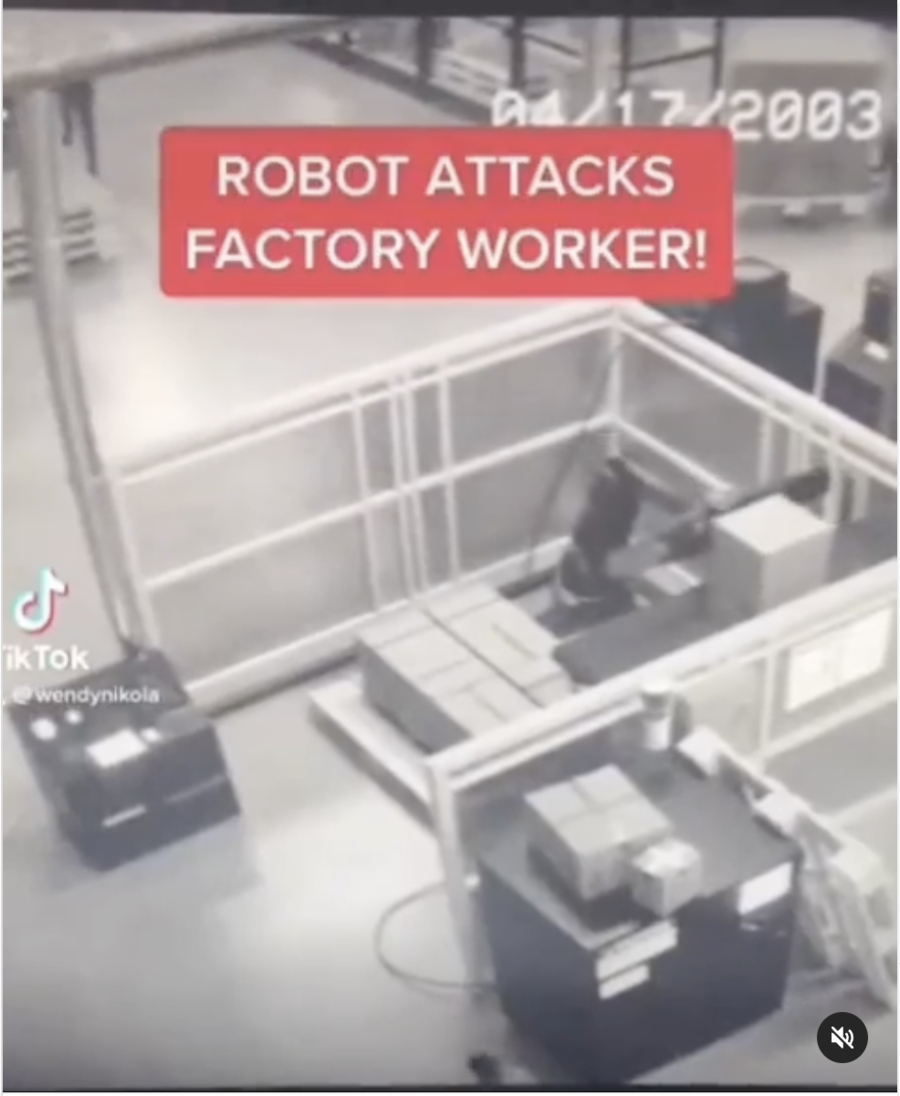 Text overlaying the video says a robot is "angry" after another robot makes a mistake on the assembly line. The "angry" robot then appears to throw a box at a man who appears to try to calm the robot.
Neither the video nor the caption of this Instagram post says where or when this video took place.
Lead Stories did not find a report of such an event from a reliable news source, but we did find the original video on TikTok. The video originated from TikTok user @thelukepilgrim. Pilgrim is part of a trio that makes up Sozo Bear Films. His TikTok bio reads:
Filmmakers/VFX Artists making Sci-fi short films

North Georgia Based
Sozo Bear Films emailed Lead Stories on May 10, 2023, confirming that they were the creators of this video:
Yes that's correct, we made the video using visual effects ... We've noticed an uptick in views on it recently and assumed it's because AI / robotic automation has been so popular in the news cycle lately. Unfortunately a lot of people only see this video and don't end up seeing our 'how we made it' video and so they might think it's real. Here's a link to the 'How we Made it' video.
Their video tutorial can be found here:
Other Lead Stories fact checks about robots can be found here, here and here.