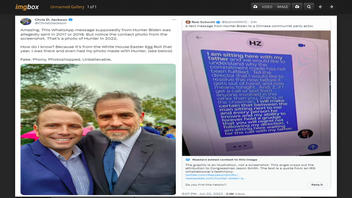 Do flaws in a mock-up of a purported Hunter Biden message to a Chinese businessman prove it is not authentic? No, that's not true: Although Lead Stories can't vouch for its overall validity, the details of the message accurately reflect a whistleblower interview by the House Ways And Means Committee on May 26, 2023, by Gary Shapley, a supervisory special agent with the criminal investigations department at the IRS.
The claim that the message is a fake appeared in a post on Twitter (archived here) published by Lawrence County, Tennessee, Election Commissioner Chris D. Jackson on June 22, 2023. The post says:
Amazing. This WhatsApp message supposedly from Hunter Biden was allegedly sent in 2017 or 2018. But notice the contact photo from the screenshot. That's a photo of Hunter in 2022.

How do I know? Because it's from the White House Easter Egg Roll that year. I was there and even had my photo made with Hunter. (see below)

Fake. Phony. Photoshopped. Unbelievable.
This is what the post looked like on Twitter at the time of writing. Because of the length of the tweet, the image was cut in half. Both halves, including a forwarded tweet, appear side by side below: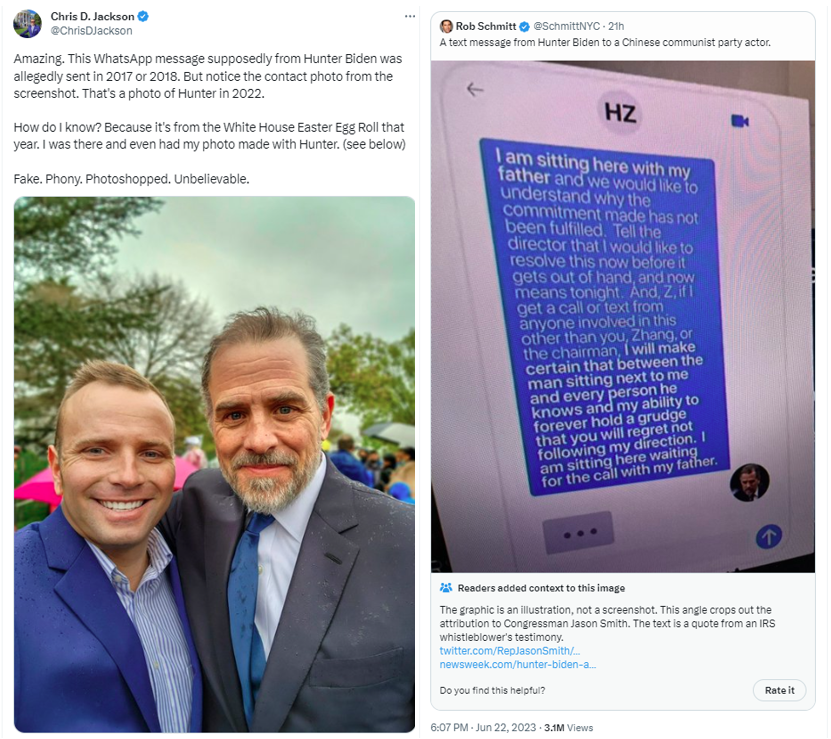 (Source: Twitter screenshot taken on Fri Jun 23 15:43:11 2023 UTC)
Whistleblower testimony
The alleged message from President Joe Biden's son, Hunter, to Henry Zhao comes from page 14 of whistleblower testimony given by Shapley to the committee. The transcript, released to the public on June 22, 2023, says:
For example, we obtained a July 30th, 2017, WhatsApp message from Hunter Biden to Henry Zhao, where Hunter Biden wrote: 'I am sitting here with my father and we would like to understand why the commitment made has not been fulfilled. Tell the director that I would like to resolve this now before it gets out of hand, and now means tonight. And, Z, if I get a call or text from anyone involved in this other than you, Zhang, or the chairman, I will make certain that between the man sitting next to me and every person he knows and my ability to forever hold a grudge that you will regret not following my direction. I am sitting here waiting for the call with my father.'
The post by Jackson (above) includes a representation of the purported Biden message on WhatsApp that originally appeared in another tweet by Ways and Means Committee Chairman Jason Smith. A screenshot of Smith's social media post can be seen below: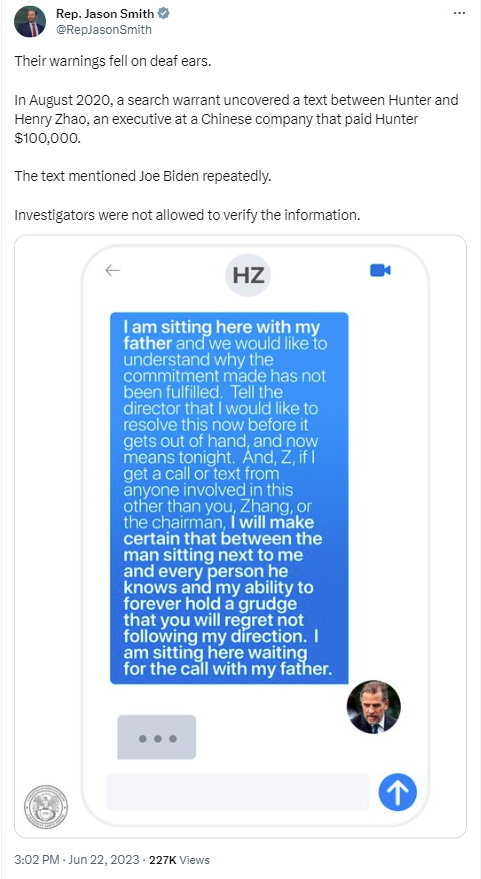 (Source: Twitter screenshot taken on Fri Jun 23 18:39:19 2023 UTC)
House Ways and Means Committee
J.P. Freire, director of communications for the committee, told Lead Stories in a June 23, 2023, email that the Biden message in Smith's tweet is a "graphical representation" of what appeared on WhatsApp. It's not an actual copy or screenshot of it. The transcript (page 191) with Shapley explains, saying the original information was in "an electronic search warrant for iCloud backup." The questioning of Shapley continued:
Q Okay. And these aren't WhatsApp messages, these are summaries of WhatsApp messages, correct?

A Yeah, that's correct. Because it was something about the readability of the actual piece, right? It was easier to summarize in a spreadsheet.
Or in the case of the Ways and Means Committee, it was illustrated in a "graphic representation" of a WhatsApp message that didn't look much like a WhatsApp message. Ultimately, it caused some, like Jackson, to question or discredit it with claims of "Fake. Phony. Photoshopped. Unbelievable." A Google image search of "WhatsApp messages" produced these examples of actual WhatsApp messages: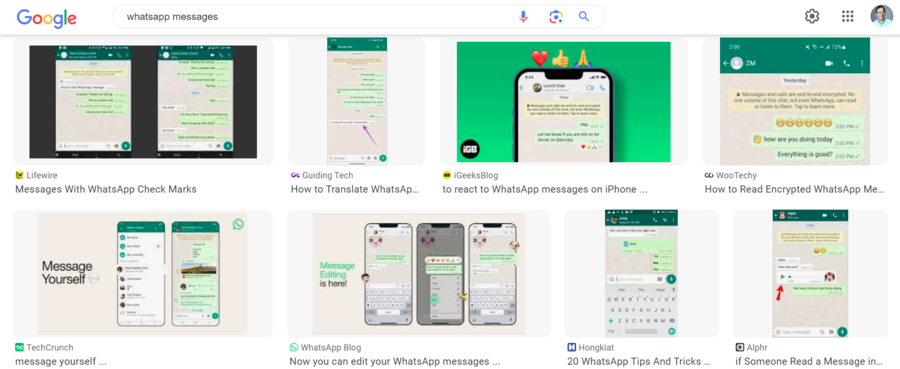 (Source: Google screenshot taken on Fri Jun 23 20:30:57 2023 UTC)
Additional Lead Stories fact checks of claims related to Hunter Biden can be found here.