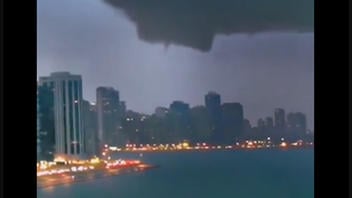 Did a dark and menacing stormcloud rotate over the New York City harbor, threatening to form a tornado? No, that's not true: This video of turbulent cloud effects is the work of a TikTok video creator and tutor, @insanepatient2. It was posted online in 2022. Although labeled as New York City, the edited footage actually shows the fabricated stormcloud over a clip of Chicago's shoreline drive.
The VFX movie clip was originally posted to TikTok and YouTube on April 27, 2022, by @InsanePatient2. His accounts identify him as a VFX artist, freelancer and video editor, and a link connects to his courses. Although some videos such as this one are titled without disclaimers, interspersed in the collection are "How I made it" videos. Viewed in the context of his account, it is clear the videos are special effects. This video was titled:
Tornado forming over new york city CAUGHT ON CAMERA
On July 14, 2023, @wowterrifying reposted the video (archived here) on X, the platform formerly known as Twitter. It was captioned without disclaimers:
The end is near...
This is what the post looked like at the time of writing: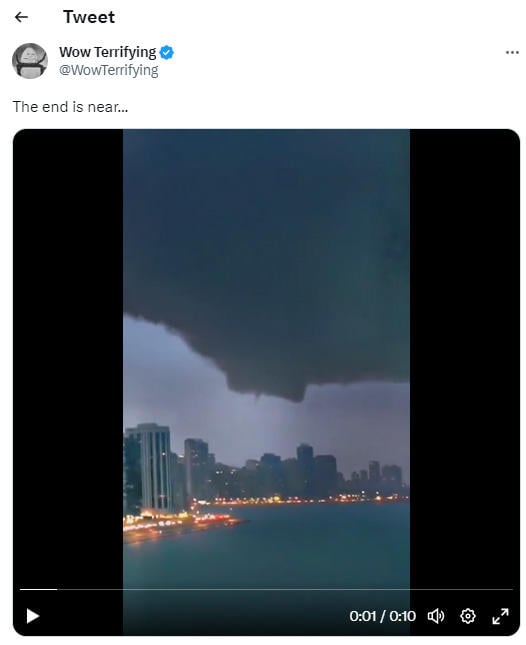 (Source: Twitter screenshot taken on Wed Jul 26 22:27:22 2023 UTC)
The screenshot below shows a Google Earth 3-D rendering of Chicago's Lake Shore Drive. The near high-rise with the notable vertical striping is the condominium complex at 990 N. Lake Shore Drive.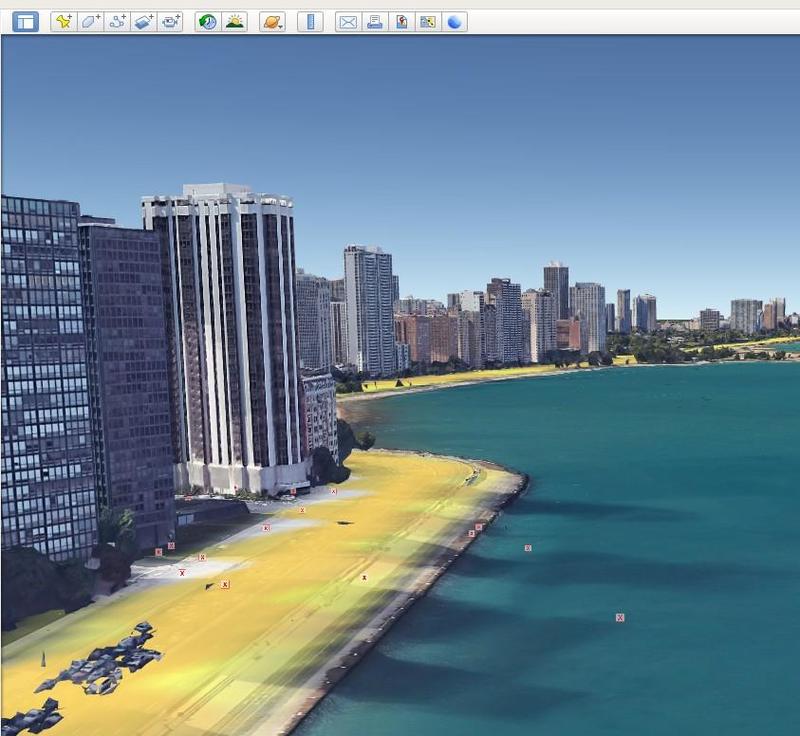 (Source: Google Earth Pro screenshot of Landsat/ Copernicus Imagery taken on Wed Jul 26 23:17:52 2023 UTC)
Although the VFX video predates Chicago's storm event of July 12, 2023, there really was a tornado outbreak in the Chicago area. Tornado sirens were sounded throughout the city and the following day 13 tornados were confirmed in Chicago's suburbs, according to the National Weather Service.