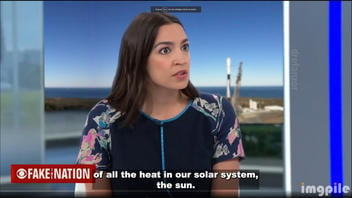 Did U.S. Rep. Alexandria Ocasio-Cortez suggest that Elon Musk go to the sun to study climate change? No, that's not true: The audio and the visual backdrop of this video clip have been digitally altered. In the real interview that this footage was taken from, on the CBS program "Face the Nation," Ocasio-Cortez did not speak about sending Musk to the sun and rocket launches were not being projected on a screen behind her. The bogus claim originally appeared in a post with a logo for a fictional CBS show dubbed: "Fake the Nation."
The claim appeared on X, formerly Twitter, published by user drefanzor memes on October 28, 2023 (archived here), with the caption, "🚀☀️." The video opened with Ocasio-Cortez, purportedly saying:
I just had another amazing idea. So, like, maybe we can study the effects of global warming from the main source of all the heat in our solar system, the sun.
This is what the post looked like on X at the time of writing: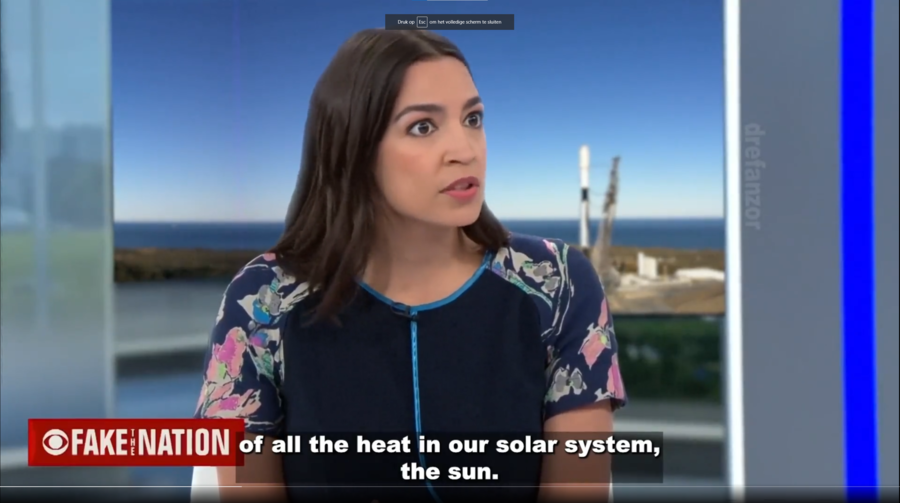 (Source: X screenshot taken on Mon Oct 30 14:40:34 2023 UTC)
The video goes on to claim that the New York congresswoman wants SpaceX CEO Elon Musk to take a rocket to the sun to get samples: "Maybe I can convince Elon Musk ... to do something good with Space X and figure out a mission to the sun in order to get samples."
The bio of the person who posted this video on X reads, "doctored videos," letting viewers know that these videos have been manipulated: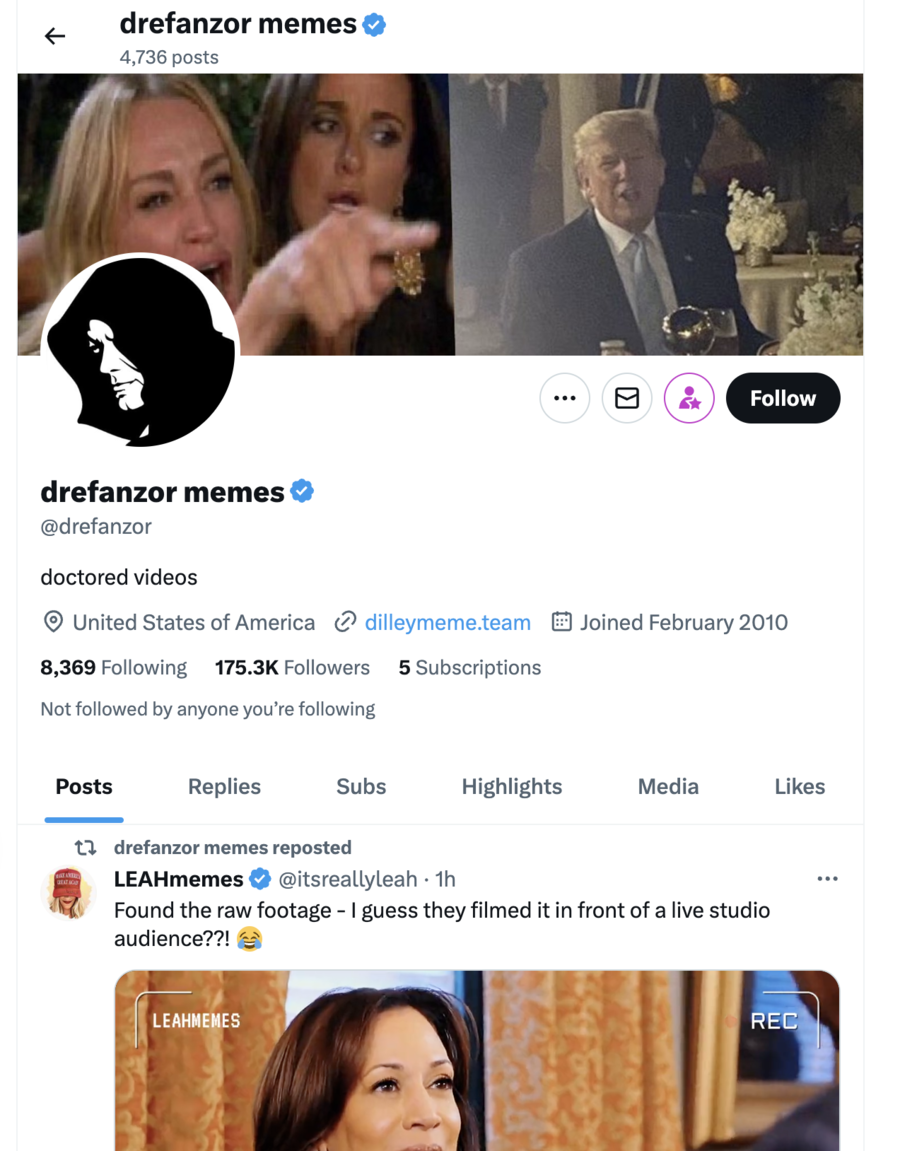 (Source: X screenshot taken on Mon Oct 30 15:28:35 2023 UTC)
In the bottom lefthand corner of the altered AOC video on X is a red banner that reads, "Fake The Nation." Lead Stories researched "Fake The Nation" and could only find a podcast hosted by comedian Negin Farsad. Googling the phrase "Fake The Nation AND Alexandria Ocasio-Cortez" (example of search here) (archived here) did not yield any relevant results.
The image of Ocasio-Cortez in an interview came from CBS news program "Face The Nation" Ocasio-Cortez was on "Face The Nation" during the September 24, 2023, episode (archived here). She can be seen wearing the same top in this screenshot from the episode, but the backdrop was changed from video of the U.S. Capitol to video of a SpaceX rocket launch: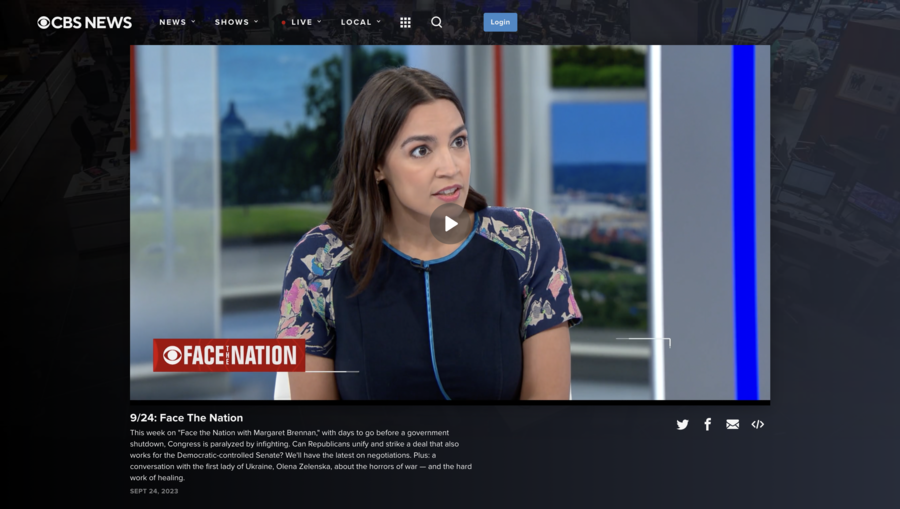 (Source: CBS News screenshot taken on Mon Oct 30 14:57:11 2023 UTC)
She does not talk about sending Musk to the sun during her appearance on the episode. Close examination shows the video footage of her speaking does not synch to the audio of her speaking.
We could not find any evidence using Google News (archived here) the Ocasio-Cortez clip seen on X was real.
More Lead Stories articles on claims related to Rep. Alexandria Ocasio-Cortez are here. Other Lead Stories fact checks on claims involving Elon Musk are here.