Someone used 12minutos.com (the Spanish version of prank website react365.com) to post a hoax article titled: "Pink Floyd en el Valle de la Luna sería una realidad." This translates to "Pink Floyd in Valle de la Luna to become reality". The hoax article reads:
La banda británica estaría haciendo los últimos preparativos para confirmar su recital en El Valle de la Luna, en las cercanías de San Pedro de Atacama. Hace ya varias semanas estarían ensayando los integrantes de la banda preparando un setlist concentrado en su disco Dark side of the Moon y sus grandes éxitos.
La próxima semana se estima la confirmación de la fecha, pero ya se cree que podría ser en el mes de Octubre.
A rought Google translation of that works out to:
The British band would be making the final preparations to confirm their recital in El Valle de la Luna, near San Pedro de Atacama. Several weeks ago they would be rehearsing the members of the band preparing a setlist focused on their album Dark side of the Moon and its great successes.
Next week is estimated the confirmation of the date, but it is believed that could be in the month of October.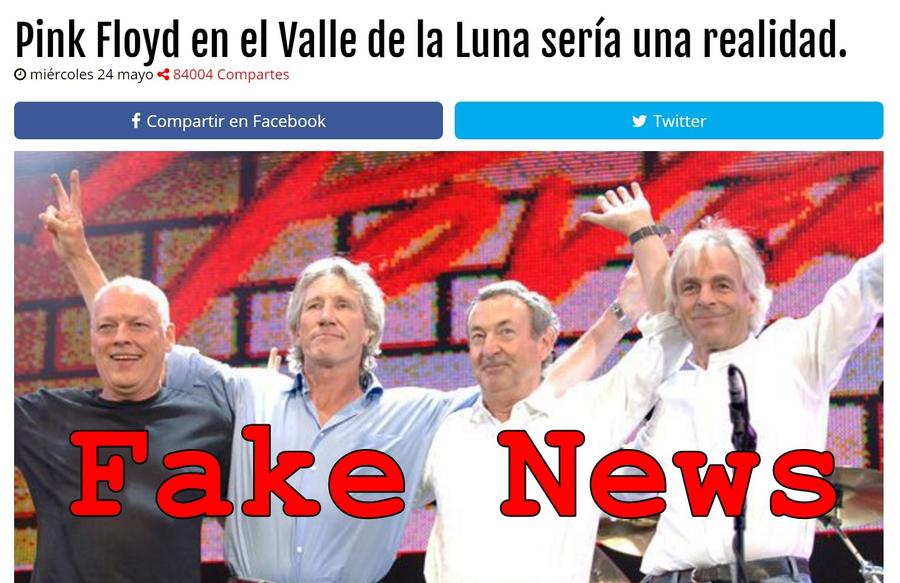 React365 is a prank website where users can submit their own headline, description and photo to create realistic looking prank news articles. Several different language versions of the site exists, including a Spanish one named 12minutos.com.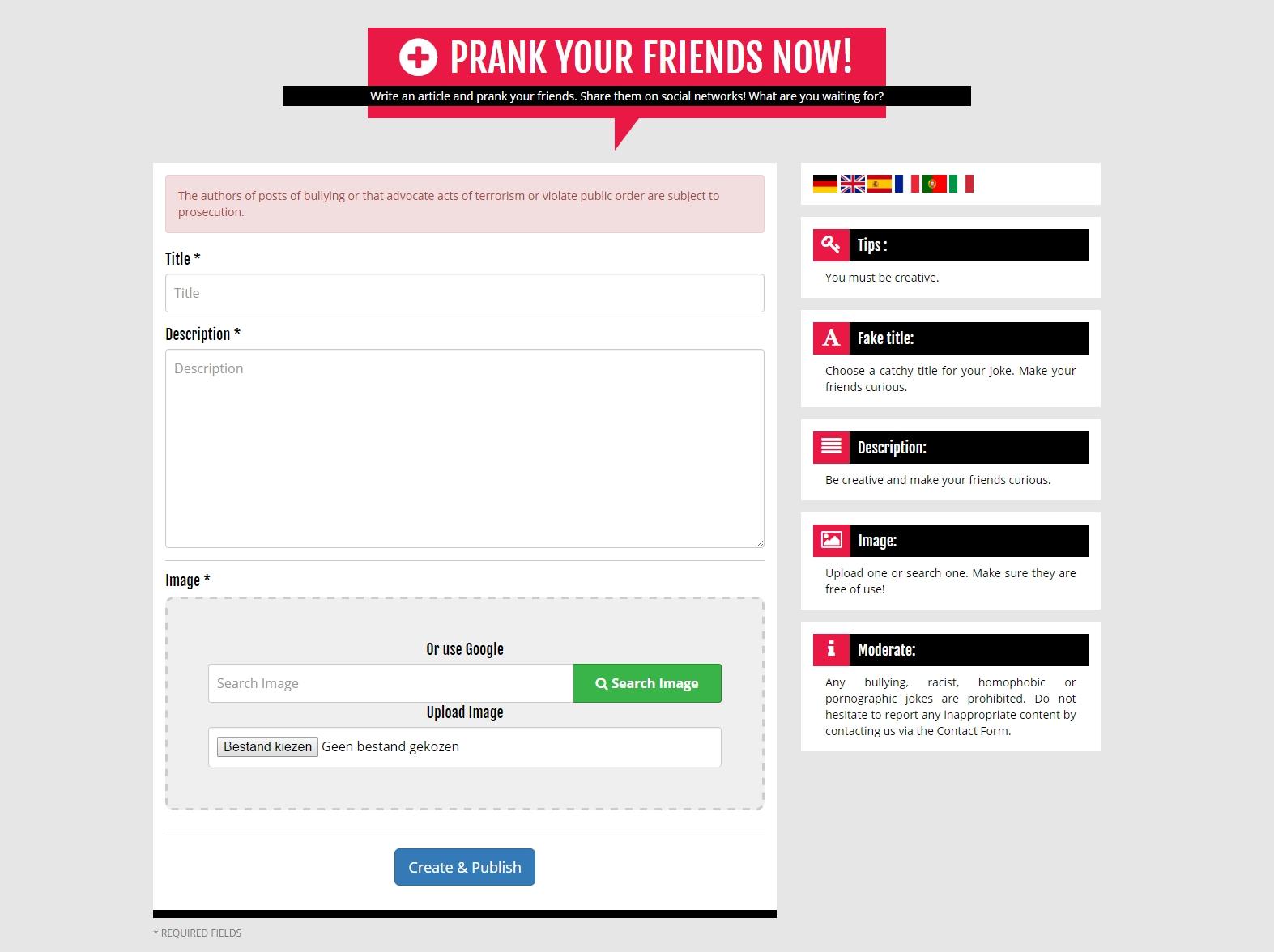 Users don't even need to upload their own image, there is a built-in search function that will pull an appropriate image from Google image search.
It looks like thousands of Pink Floyd fans were taken on a ride to the dark side of the moon as you can see in the Trendolizer graph at the end of this article. It is higly unlikely Pink Floyd will ever perform together again since band members Syd Barrett and Richard Wright have long since gone on to the great gig in the sky. So if you see excited fans looking for tickets just point them to this article...