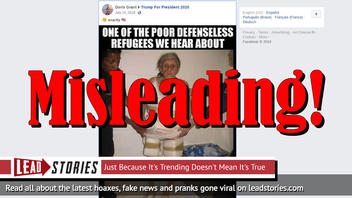 Did an elderly female refugee smuggle 31 pounds of heroin across the U.S. southern border from Mexico? No, that's not true: The woman seen in a viral meme with white bags strapped to her body was not a refugee and the drug she was attempting to smuggle into the United States was marijuana, not heroin.
The misleading meme was shared on social media, included in a post (archived here) published on July 15, 2019. The text with the photo read:
ONE OF THE POOR DEFENSELESS REFUGEES WE HEAR ABOUT

SHE'S SMUGGLING 31 POUNDS OF PURE HEROIN
This is what the meme looks like: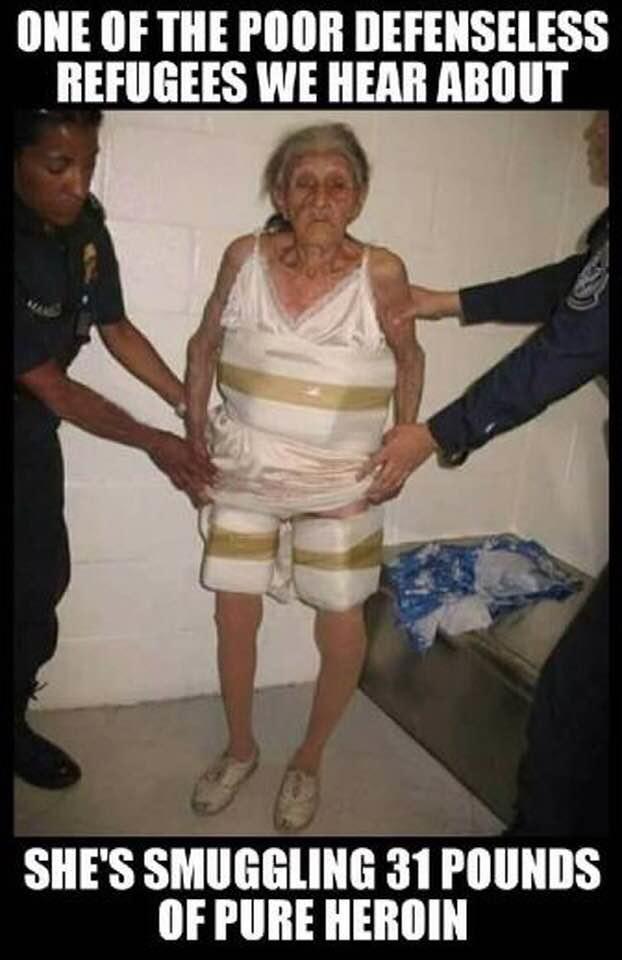 A reverse image search revealed that two main details in the meme were false. The woman was a 94-year-old Mexican from Nogales, Mexico, which just across the border from Nogales, Arizona. She was not a refugee seeking to live in the United States. She was crossing the Morley Pedestrian Gate obstensibly to shop in the neighboring American town on March 30, 2019 when a border agent picked her out for additional inspection, according to an Arizona news site. The agents found six bundles of marijuana, weighing 10.5 pounds, strapped to her torso and legs. She was taken into custody and charged with drug trafficking.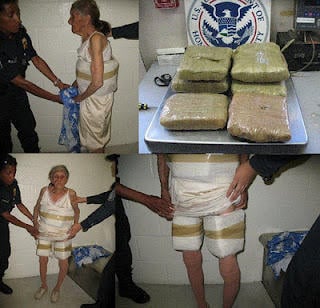 The meme has been inaccurately used as an example of the dangers posed by central American refugees who are attempting to cross into the United States to apply for asylum.