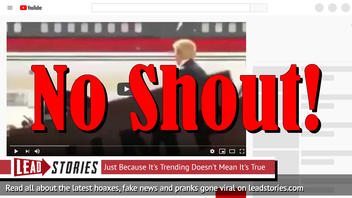 Does a video show President Donald Trump reacting to a crowd member shouting "Allahu Akbar" and getting swarmed by security agents during one of his speeches? No, that's not true: somebody added audio of someone shouting "Allahu Akbar" to an old video from a 2016 election campaign rally in Dayton, Ohio, when a protester tried to rush the stage.
The video recently went viral on Facebook and Twitter again, but this this copy (archived here) has been on YouTube since August 11, 2018, under the title "Trump Scared when someone shouted Allahu Akbar from the crowd" and with following description:
Someone scared the hell out of US President Donald Trump when he shouted Allahu Akbar from the huge crowed that gathered to listen to him. Trump is surely scared of Islam.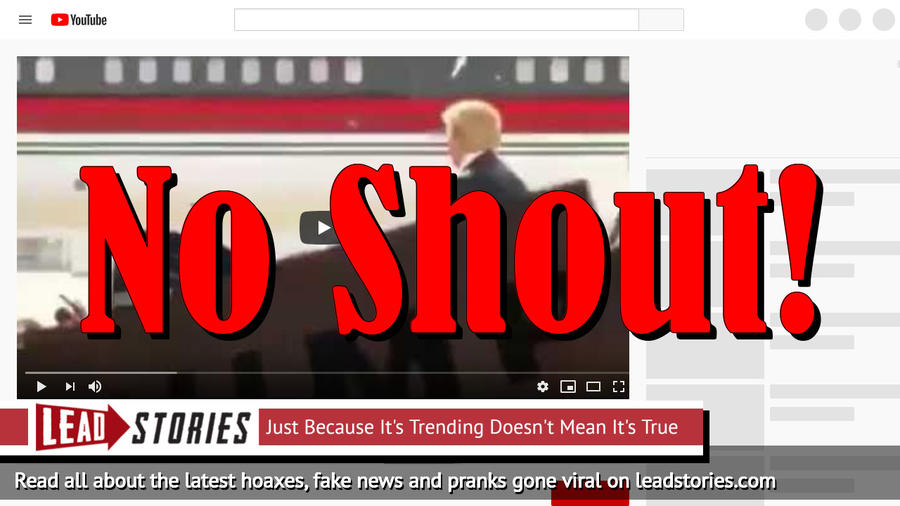 Here is the video in question:
Here is actual ABC News video of the event aired on March 12, 2016, with the original sound. Listeners can hear there is no "allahu akbar" shout and can see Trump returning to his lectern a few seconds later:
That video was described as:
Secret Service agents needed to join Donald Trump on stage during his rally in Ohio on Saturday, only a day after he canceled an event over safety concerns.

Shortly after mocking a protester who was being escorted out of the event in Dayton, Ohio, four Secret Service agents jumped onto the stage and surrounded Trump as someone appeared to be trying to reach the stage.
No "Allahu Akbar" shouts can be heard, and it appears the protester had no religious motives.
NBC News reported at the time:
The suspect was identified as Thomas Dimassimo, 32, and was charged with disorderly conduct and inducing panic - both misdemeanors, Chief Mike Etter of the Dayton Airport Police Department told NBC News.
In January of 2020, a new version of the video with a Spanish caption began making the rounds on social media:
The caption read:
Alguien gritó "Allahu Akbar" y Trump se asustó
Which translates as:
Someone shouted "Allahu Akbar" and Trump got scared
That is not what happened.