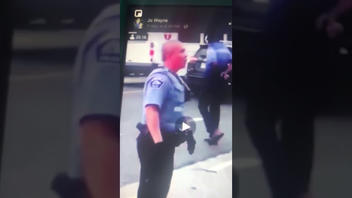 Was George Floyd's body rushed into an ambulance by police and not by paramedics, just to make a quick getaway? No, that's not true. The men who placed Floyd onto a gurney and into an ambulance were Hennepin County, Minnesota, EMS paramedics. They were trained to administer life-saving care in a fully-equipped mobile unit on the way to the hospital.
The claim was made in a video posted on YouTube on May 31, 2020, titled "THINK YOU SEE IT ALL? LOOK 👁AGAIN......" (archived here) which opened with a narrator saying:
"I want you to pay attention to something that no one else is talking about...this is when they called the ambulance ... nobody seems to take notice of something I noticed. They are pulling the gurney out there.. That man right there you can see at the top of the screen that's about to walk over to the man... the man with the watch on, he's got a bullet proof vest on. He's got an officer's uniform on... Not one EMT got out of the vehicle. There is no medical equipment there whatsoever. They were cops who jumped out of the back of the ambulance and picked up that man and put him in there. So they didn't even give him medical attention and those were not the EMTs. Look at that. Those are police officers taking that man away."
Click below to watch the video on YouTube:
The narrator's claim that the men in beige shirts placing Floyd on the gurney and into the ambulance are police officers is wrong. Hennepin Emergency Management Services spokeswoman Carolyn Marinan told Lead Stories, "The beige and brown uniforms worn by those who placed George Floyd in the ambulance DO represent Hennepin EMS paramedics," and not police.
The narrator concluded the men were police officers because he saw protective vests. It is more and more the norm for EMS personnel to wear tactical vests in a high-risk situation. EMS crews need protection while they go about the job of saving lives, and with stabbings of EMTs on the rise inside ambulances, Harrisburg, Pennsylvania, among other cities, implemented wearing of vests for its first responders in 2018.
Boston EMTs in 2019 upped their training to include self-defense classes and to demand stricter punishments for patients who harm ambulance staff.
This Hennepin County EMS website includes photos that confirm their uniforms -- beige shirts with brown trim and brown pants -- are the same as the ones in the video.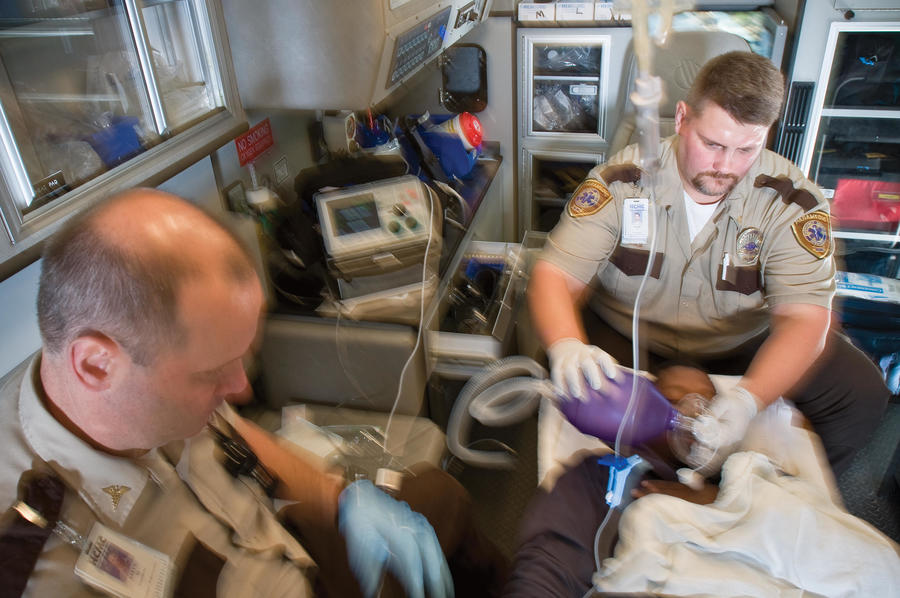 The claim that Minneapolis police were able to commandeer an ambulance within minutes is not reasonable. It would have required a great deal of coordination and deception.
Former Minneapolis Police Officer Derek Chauvin, the one who is seen in the video with his knee on Floyd's neck, has been charged with murder and manslaughter.
Lead Stories previously debunked a video claiming that Floyd's death was staged as a "false flag" incident designed by Democrats to hurt President Trump's re-election effort. See that story here: Fact Check: No Evidence Video Of Cop Pinning George Floyd Down Is 'False Flag' -- Minneapolis Police Cars DO Say 'POLICE' On License Plates