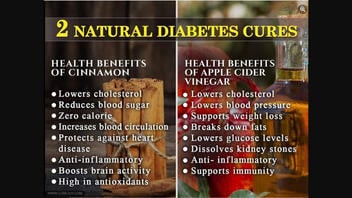 Are cinnamon and apple cider vinegar "Natural Diabetes Cures"? No, that's not true: Multiple publications report there is not yet a cure for diabetes. And while cinnamon has been shown to help stabilize glucose levels, taking insulin and adjusting to your lifestyle via healthy dieting is ultimately the best way to combat diabetes, a Ph.D. clinical dietician told Lead Stories.
The claim appeared in a Facebook post on September 8, 2021. The caption began:
Reverse Type 2 Diabetes Naturally with these superfoods!
This is how the post appeared at the time of writing: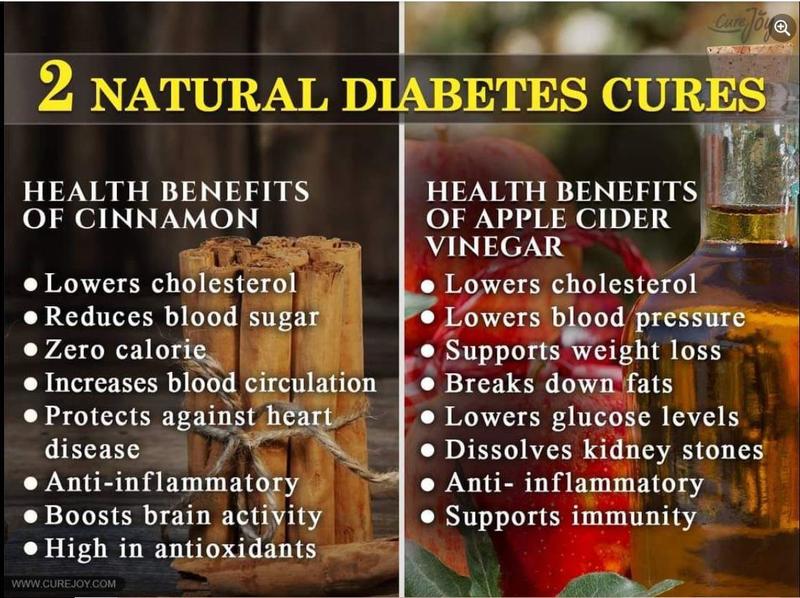 (Image source: Facebook screenshot taken on Mon Sept 26 19:27:23 2022 UTC)
There are no credible sources or dosage-by-weight or age or severity measurements cited in this post.
The chief science and medical officer of the American Diabetes Association, Dr. Robert Gabbay, confirmed to Lead Stories that diabetes can not be cured or reversed. He told us:
The ADA does not at this time use the word reversed or cured in relation to type II diabetes. Type II diabetes can be in remission based on the lack of need for medications while normalizing blood glucose levels. The concern around using words like reversed or cured is that as far as we know at this point, people with type II diabetes still need to be monitored for potential complications (i.e. yearly eye exams, screening for kidney disease, etc.) and using words like your first suggest they need not do so.
Lead Stories also reached out to Dana Ellis Hunnes, Ph.D., a senior clinical dietitian at UCLA Medical Center and assistant professor at UCLA Fielding School of Public Health. She responded in a September 26, 2022, email, that this claim is false:
The 'cure' for diabetes (type 1) is insulin. The cure for type 2 is 'control' of the diabetes, which includes a healthy diet and exercise and certain meds that improve your sensitivity to insulin, or insulin.

Cinnamon has been shown in studies to potentially help with blood glucose stabilization, but is definitely not a cure.
A Diabetes UK article titled, "Is There A Cure For Diabetes?" says scientists have not yet found a cure for Type 1 or 2 diabetes. A February 1, 2016, Pharmacy Today publication titled, "Apple Cider Vinegar For Diabetes: Limited Evidence, Potential Risks," concluded:
ACV does not have significant benefits in lowering blood glucose values in patients with diabetes, although some studies of vinegars have suggested positive effects. A potential exists for ACV tablets to cause esophageal injury, and ACV might worsen underlying gastroparesis.
Other Lead Stories fact checks about the cure for diabetes claim can be found here.