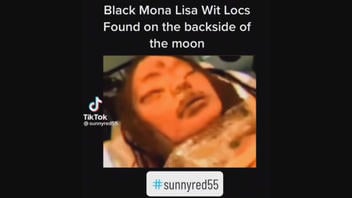 Was a "Black Mona Lisa" discovered in a 3-mile-long spacecraft on the moon's dark side? No, that's not true: The origin story of this claim is based on a science fiction novel that some people have falsely suggested reflects an accurate representation of a secret lunar landing dubbed Apollo 20. The story's creator has publicly stated that the Apollo 20 account is a work of science fiction.
This iteration of the claim originated in a TikTok video posted on December 5, 2022, that was shared to Instagram the following day. In it, a narrator claims that the preserved remains of a woman was discovered "in one of the cockpit chairs" of a 3-mile-long spacecraft found on the dark side of the moon. Here is a screenshot of the video as it appeared at the time of writing: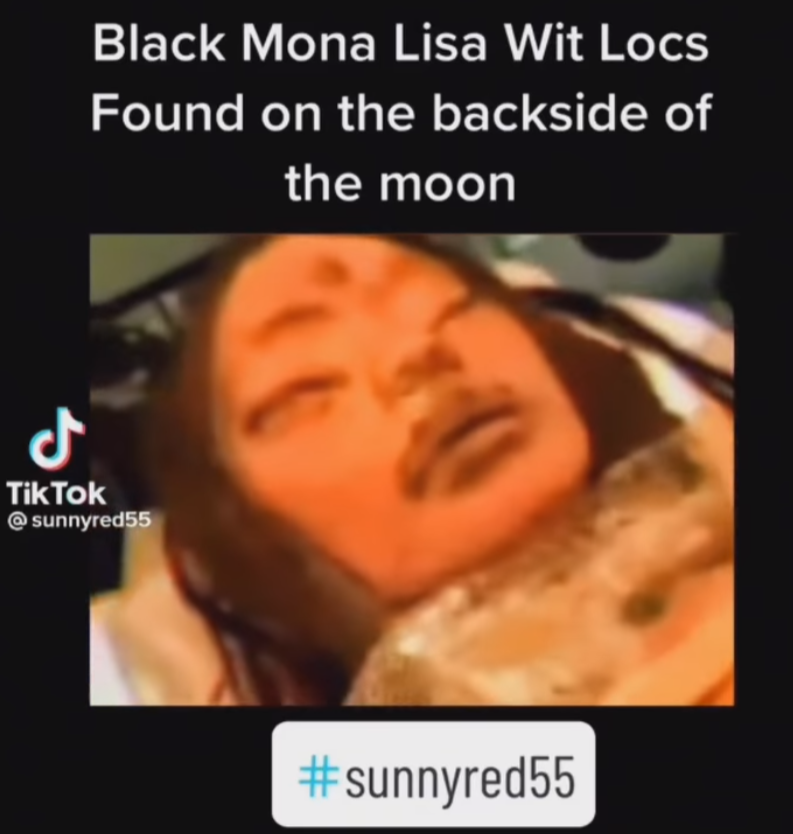 (Source: Instagram screengrab taken on Fri Dec 9 18:12:18 UTC 2022)
The two "faces" depicted in the TikTok and Instagram videos are actually a rubber mask that Thierry Speth, a French filmmaker and science fiction author, shows off in this 2017 YouTube interview. Speth is identified as the "creator of alien Mona Lisa, Apollo 20, and William Rutledge" -- all references made in the TikTok and Instagram videos -- in the interview. At the 22:12 mark, Speth holds up the "face" and describes it as a rubber mold created as "a piece of fiction" used in his YouTube series. (The mask can also be seen at the 36:15 and 43:59 marks.)
This claim relates to the Apollo 20 hoax, which Lead Stories covered in October 2020. That hoax originated with Speth's book, "Apollo 20, the Unknown Mission: Memories of the Commander of the mission, William Rutledge," described by the book review website Goodreads as a piece of science fiction.
Speth manages the Facebook group Apollo 20 the book. official account. He wrote in a 2017 Facebook post that the piece "is a fiction book." A related series of videos on YouTube, including this one from 2017, is part of an associated electronic book.
The "Black Mona Lisa" claim is not to be confused with an authentic mission conducted by NASA. In 2013, the space agency sent a picture of the actual Mona Lisa as part of the first demonstration of laser communication with the Lunar Reconnaissance Orbiter (LRO), a satellite of the moon. At the time, this set the stage for high-data laser communications from Earth to space. The event was described in a video shared on YouTube, as well as in an official news release published by the space agency.