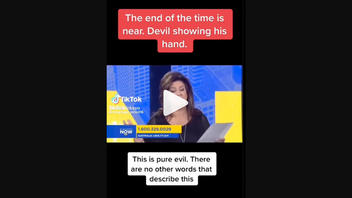 Does New Zealand allow abortions "on demand for any reason up to birth"? No, that's not true: According to a 2020 law, pregnancy terminations after the 20-week mark undergo a thorough review by at least two licensed health practitioners who have to consider multiple aspects of the situation to decide whether abortion is "clinically appropriate in the circumstances."
The claim appeared in a post published on Instagram on December 21, 2022. A video opened with a female TV host referring to New Zealand's Prime Minister Jacinda Ardern:
... she has allowed the most extreme abortion law in the world. This is Prime Minister of New Zealand. Abortions will now be available on demand for any reason up to birth.
The woman continued:
There will be no requirement that a doctor be involved with providing an abortion.
Here is what the post looked like on Instagram at the time of writing: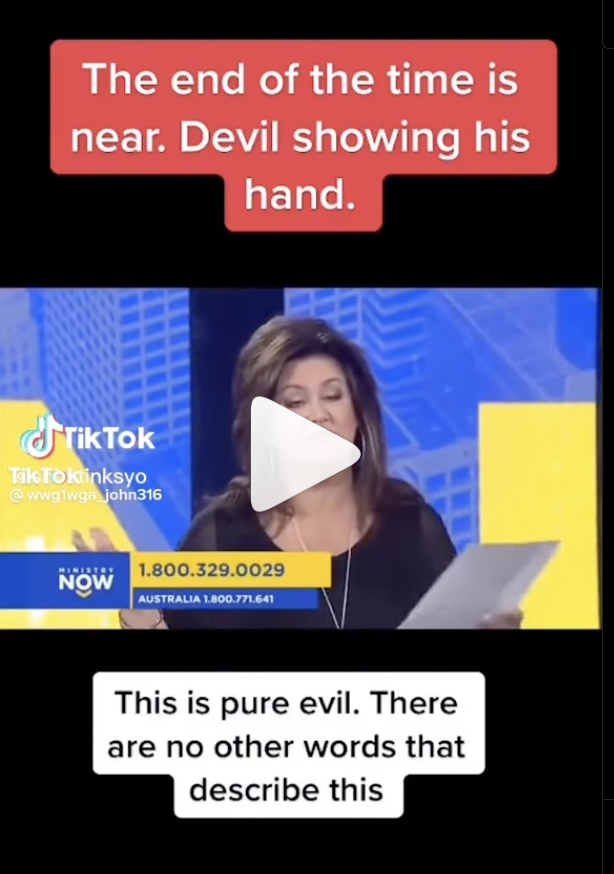 (Source: Instagram screenshot taken on Tue Dec 27 16:58:53 2022 UTC)
The post was a fragment of a show hosted by Joni Lamb, who co-founded the Daystar Television Network.
The claim, however, distorted the key provisions of the 2020 New Zealand law that removed a previous requirement stating that abortion needed to be always approved by two medical practitioners, including the first trimester. As a BBC article pointed out, for the previous four decades, pregnancies had been terminated in New Zealand predominantly under "exceptional circumstances" when a woman's health was endangered. Yet, the new legislation did not make abortions available "on demand" "up to birth."
While section 10 of the 2020 law does not cite any medical reasons to access abortion before the 20th week of pregnancy, section 11 clearly says that after that, abortions become subject to a more in-depth examination, except for medical emergencies:
(1) A qualified health practitioner may only provide abortion services to a woman who is more than 20 weeks pregnant if the health practitioner reasonably believes that the abortion is clinically appropriate in the circumstances.

(2) In considering whether the abortion is clinically appropriate in the circumstances, the qualified health practitioner must--

(a) consult at least 1 other qualified health practitioner; and

(b) have regard to--

(i) all relevant legal, professional, and ethical standards to which the qualified health practitioner is subject; and

(ii) the woman's--

(A) physical health; and

(B) mental health; and

(C) overall well-being; and

(iii) the gestational age of the fetus.
Section 183 of the 2020 law explicitly says that a person performing an abortion must have medical qualifications:
A person commits an offence and is liable on conviction to a term of imprisonment not exceeding 5 years if the person is not a health practitioner.
The term "health practitioner," as it is used in the 2020 law, does not imply substandard care in any way. As defined by section 5(1) of the Health Practitioners Competence Assurance Act 2003, it means:
a person who is, or is deemed to be, registered with an authority as a practitioner of a particular health profession
According to the most recent annual government report, for the first year since the adoption of the 2020 law, the total number of abortions in New Zealand increased by 389 cases, reaching 13,246 abortions. However, the abortion rate per 1,000 women between 15 and 44 years decreased from 13.2 to 13. The same report highlighted the trend toward earlier pregnancy terminations via less invasive methods:
The rate of early medical abortion increased significantly: 36% (4,774) had an EMA up to nine weeks' gestation in 2020 compared with only 22% in 2019.

Conversely surgical abortion decreased substantially, accounting for 59% (7,802) of total abortions compared with 72% in 2019.
Other Lead Stories fact checks about New Zealand can be found here, here and here.