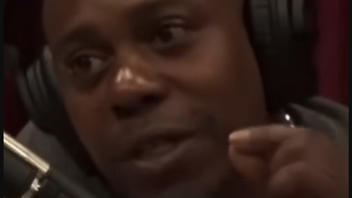 Did comedian Dave Chapelle promote an unnamed "health allowance" spending card program that is only available for a limited time? No, that's not true: The voice narrating this ad is not Dave Chapelle. He did not promote this program. The video clip of Chapelle over which fake audio was laid in this fake promo came from a May 7, 2021, appearance on episode #1647 of the Joe Rogan Experience podcast. During the three-hour 16-minute episode, the topic of a "health allowance" program was not brought up.
This claim was made as part of a sponsored Facebook ad campaign from the page Assist Americans. One example of an ad was posted on June 8, 2023. It was captioned:
Deadline is coming up
They are trying to hide this incentive from you...
This is how the sponsored post appeared on Facebook at the time of writing: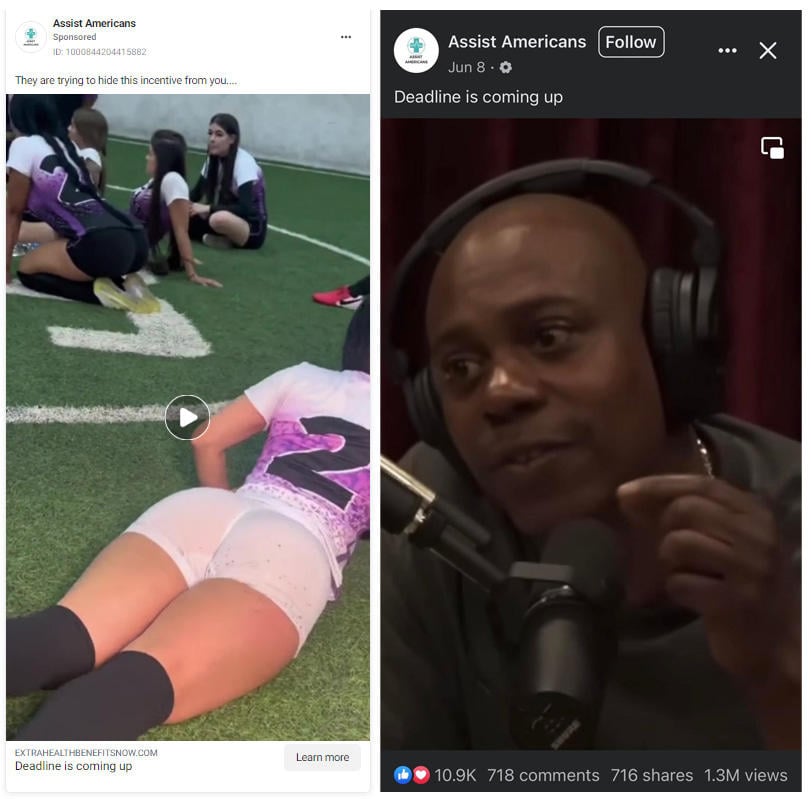 (Source: Facebook screenshots taken on Thu Jun 22 14:55:31 2023 UTC)
A Google Lens image search of a still of Chapelle from the ad matches video from the May 7, 2021, episode #1647 of the Joe Rogan Experience podcast (pictured below). Chapelle's endorsment of an unnamed health spending card, transcribed below, is not discussed during the program (topics listed with timestamps).
In the ad, a voice that is falsely represented to be Chapelle says in part:
Guys, you already know how I feel about the media. Here's another reason why -- They are hiding this opportunity, so pay attention before you miss out on this. Everyone in America making under 49K a year is entitled to fourteen hundred a month health allowance that you can use on all your bills and needs thanks to this new health initiative that got released. It's crazy but everyone gets approved for this and you will too -- you just can't have Medicare or Medicaid, and they'll send you this health spending card that gets loaded with $1400 every month. The best part is it doesn't mess with your other benefits and it takes just five minutes to get approved for this ...

(Image source: spotify.com screenshot taken on Thu Jun 22 22:01:12 2023 UTC)
The Facebook page Assist American is running multiple versions of this video ad, which can be found through the page transparency report. The fabricated Chapelle endorsement appears in each video right after a short clip of a curvy woman.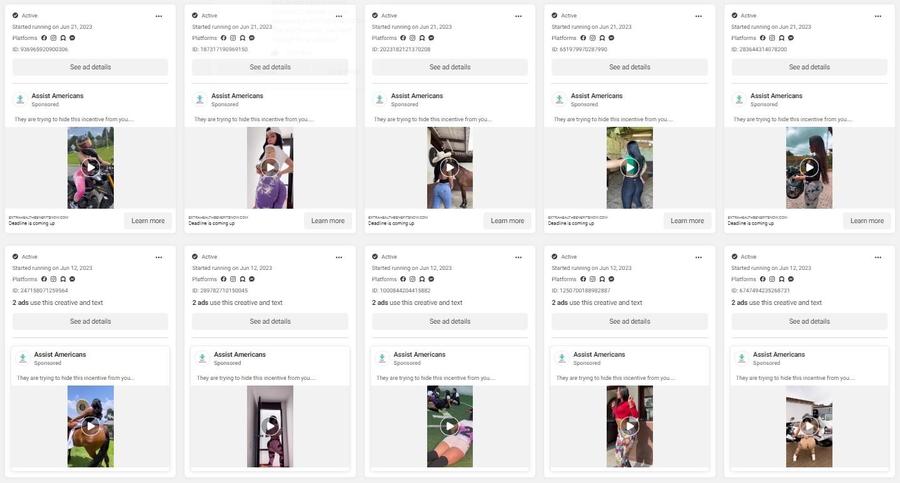 (Source: Facebook screenshot taken on Thu Jun 22 13:29:05 2023 UTC)
The ads contain a link to a website called extrahealthbenefitsnow.com that was created on April 12, 2023. When clicked, the browser is redirected twice, first to intensebest.com, created on February 13, 2023, and then to obamacare-rates.com, created on October 24, 2019. At the bottom of that webpage it states that obamacare-rates.com is owned and operated by Excel Impact, LLC.
The Better Business Bureau page for the "mobile marketing consultants" Excel Impact, LLC rates the business with an A+ rating, but notes that customer reviews do not play a part in the rating. The average customer review (of nine reviews) gives the company the worst possible score, one out of five stars. The 14 customer complaints had a common theme, relentless spam calls every few minutes. One person said they got over 40 calls per day, another said they received over 100 spam calls in three days.
The obamacare-rates.com website also features images of trust certification badges from several sites, Comodo Secure, TRUSTe Certified Privacy and Norton by Symantec. These trust verification badges should link to the named site that is verifying that obamacare-rates.com complies with their standards -- but there is no link. Posting an image of a trust verification badge is not the same as earning a real verification badge and having it functionally installed on a website so that when clicked, users are taken to the verifier's website. A live chat conversation with tech support at Comodo.com explained that the design of the fake Comodo Secure badge currently posted on obamacare-rates.com was replaced with a new design years ago.
Lead Stories contacted Chapelle's agent and attorney on June 22, 2023 and will update this fact check when they respond to questions about the use of Chappelle in the bogus ads.